Katie Lee Spring Recipes
Dinner Will Never Be Boring Again Thanks to Katie Lee's Go-To Recipes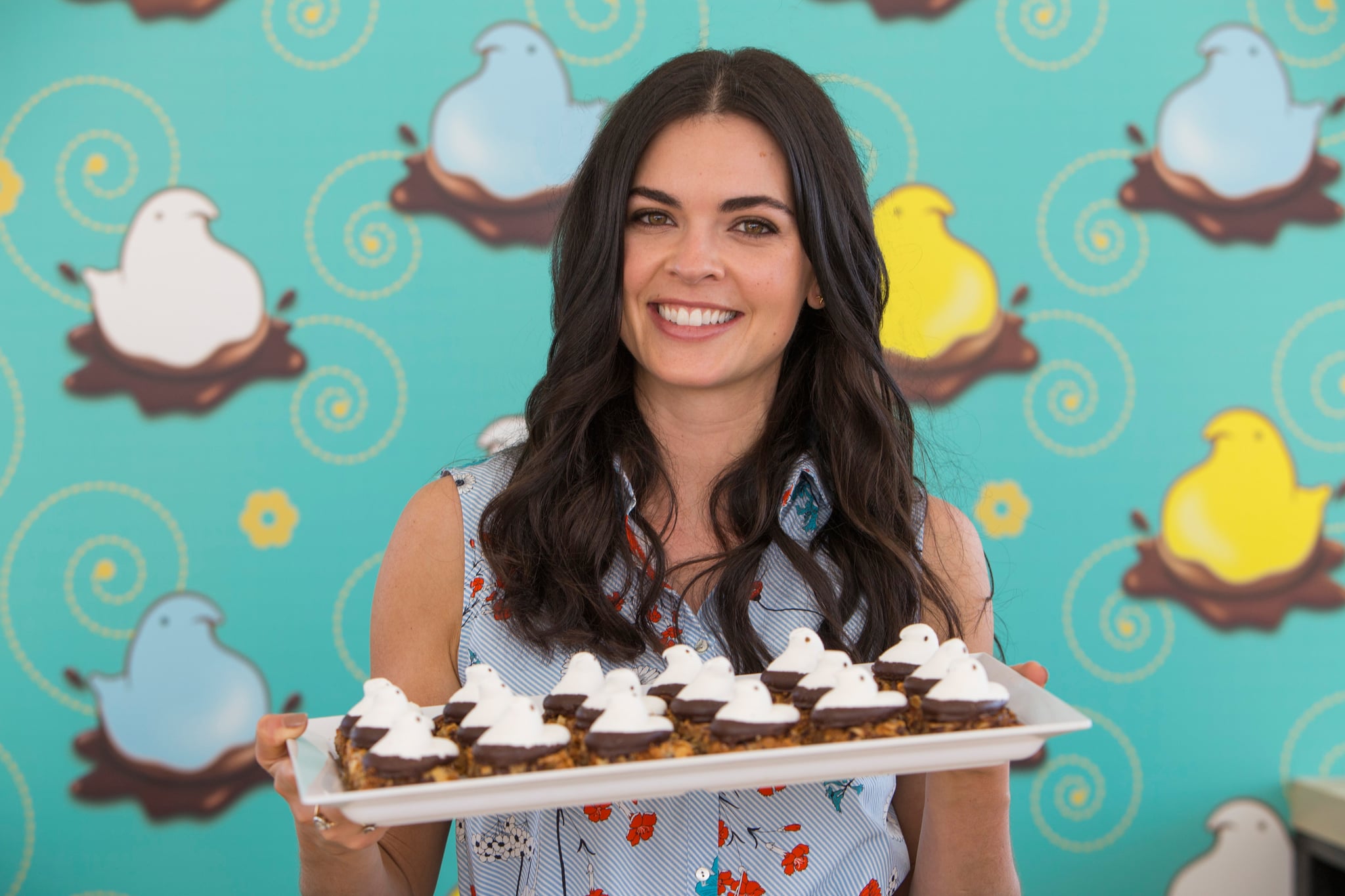 Image Source: Jesus Aranguren / AP Images For Just Born Quality Confections
We recently spoke to Food Network star Katie Lee about the upcoming, highly anticipated season: Spring! The Kitchen host has partnered with Peeps this year for a very simple reason. "Growing up, I remember receiving the iconic yellow chicks every year in my Easter basket, and now that I'm an adult, I still get excited every season to eat them. I think certain foods create nostalgia and bring us back to different times in our lives," Katie told POPSUGAR. She said the new Peeps Delights are a "'grown-up' version of the classic," and she's incorporated them in a few recipes, like a cheesecake milkshake and the seven-layer bars you see pictured.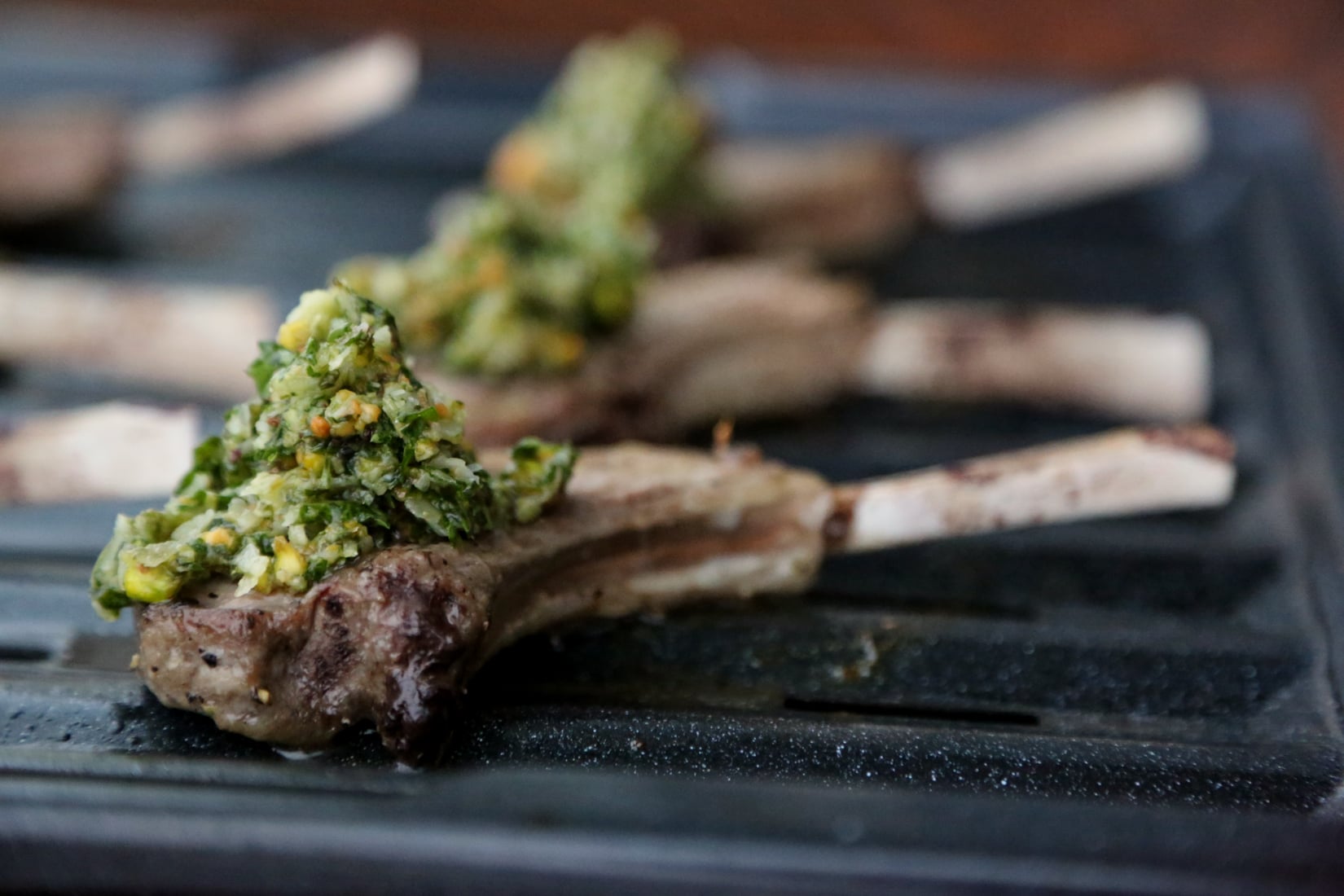 Image Source: POPSUGAR Photography / Anna Monette Roberts
Though springtime is often associated with the fresh and new, Katie likes to stick to tradition when it comes to her Easter menu. She explained, "I always cook an Easter brunch for my family and friends. My menu is the same from year to year, with my apricot-glazed ham, deviled eggs, and my grandma's recipe for pea salad. I usually make a batch of fresh rolls as well." As for Spring produce, Katie added she's partial to rhubarb and asparagus (in frittatas and guacamole!). She continued, "Spring is also a time that I like to make lamb, maybe a Dijon-breadcrumb-crusted rack of lamb or simple grilled chops with tzatziki."
If all of that seems to adventurous for this week's cooking adventures, Katie recommended these basics, "Learn to cook a steak, lasagna, a salmon dish, and one fail-proof dessert, like a cobbler or a simple chocolate cake." Katie includes roasting a chicken on her list and described her favorite preparation: "I'm crazy about roast chicken. I cut a baguette into thick slices, place them on the bottom of a preheated iron skillet (put it in the oven while it heats), and set the chicken on top. The bread absorbs all of those yummy chicken juices and gets perfectly toasted."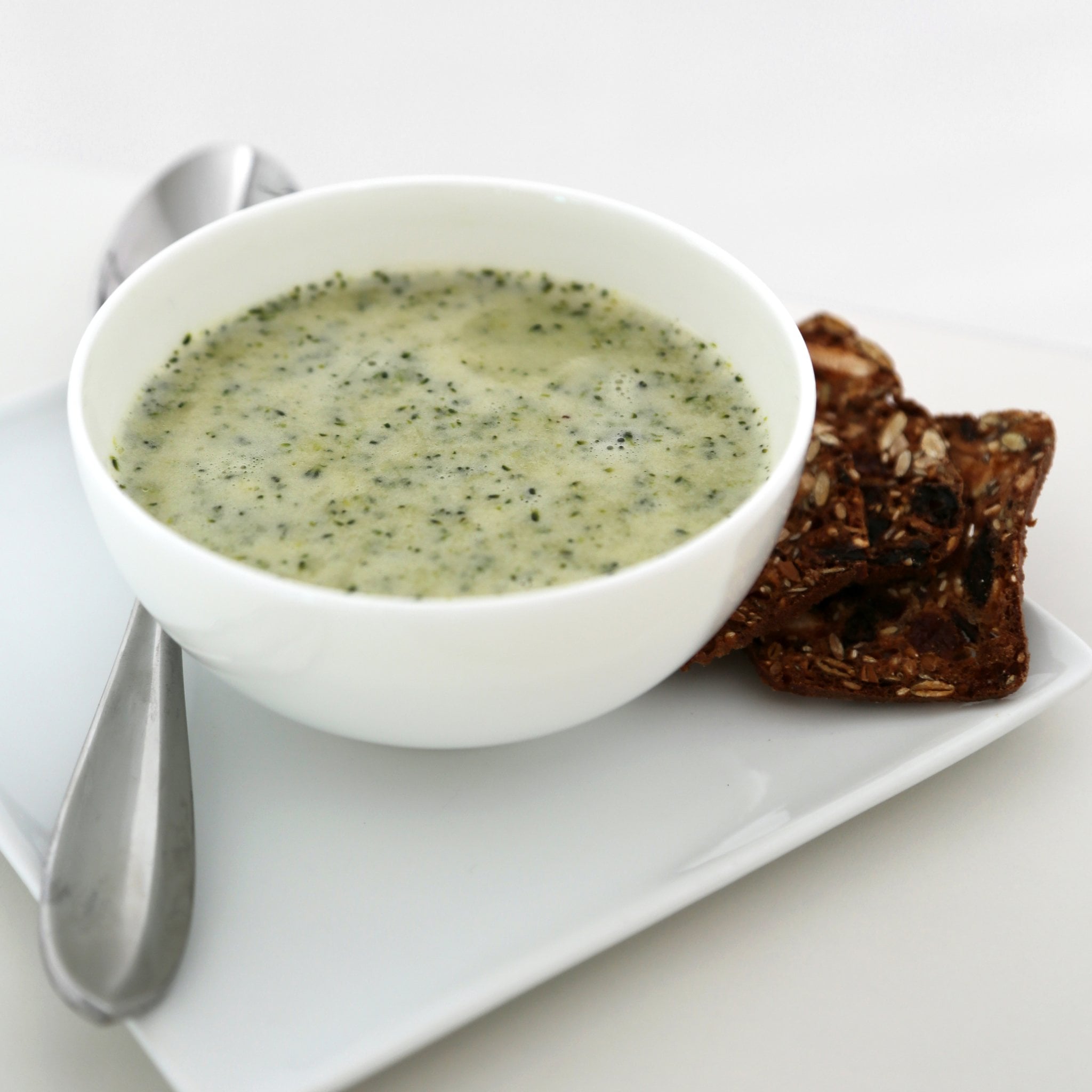 Image Source: POPSUGAR Photography / Anna Monette Roberts
When it comes to those nights where you really need to come home to something cooking, Katie understands. A slow-cooker-lover, Katie uses the appliance often. She explained, "Braised meats, like pot roast or beef bourguignon, always make me happy at the end of the day, but I also really like to make vegetarian dishes, like a bean and barley soup." And for those nights where you need to serve something ASAP, Katie said, "I make creamy broccoli soup quite often. I just sauté an onion and a few cloves of garlic, add a head of chopped broccoli, then four cups of chicken or vegetable broth. Simmer about 10 minutes, then puree in batches in the blender. I stir in 1/2 cup of Greek yogurt at the end to make it creamy and rich."