Kelsey Nixon's New Cookbook
3 Reasons You'll Love Kelsey Nixon's New Cookbook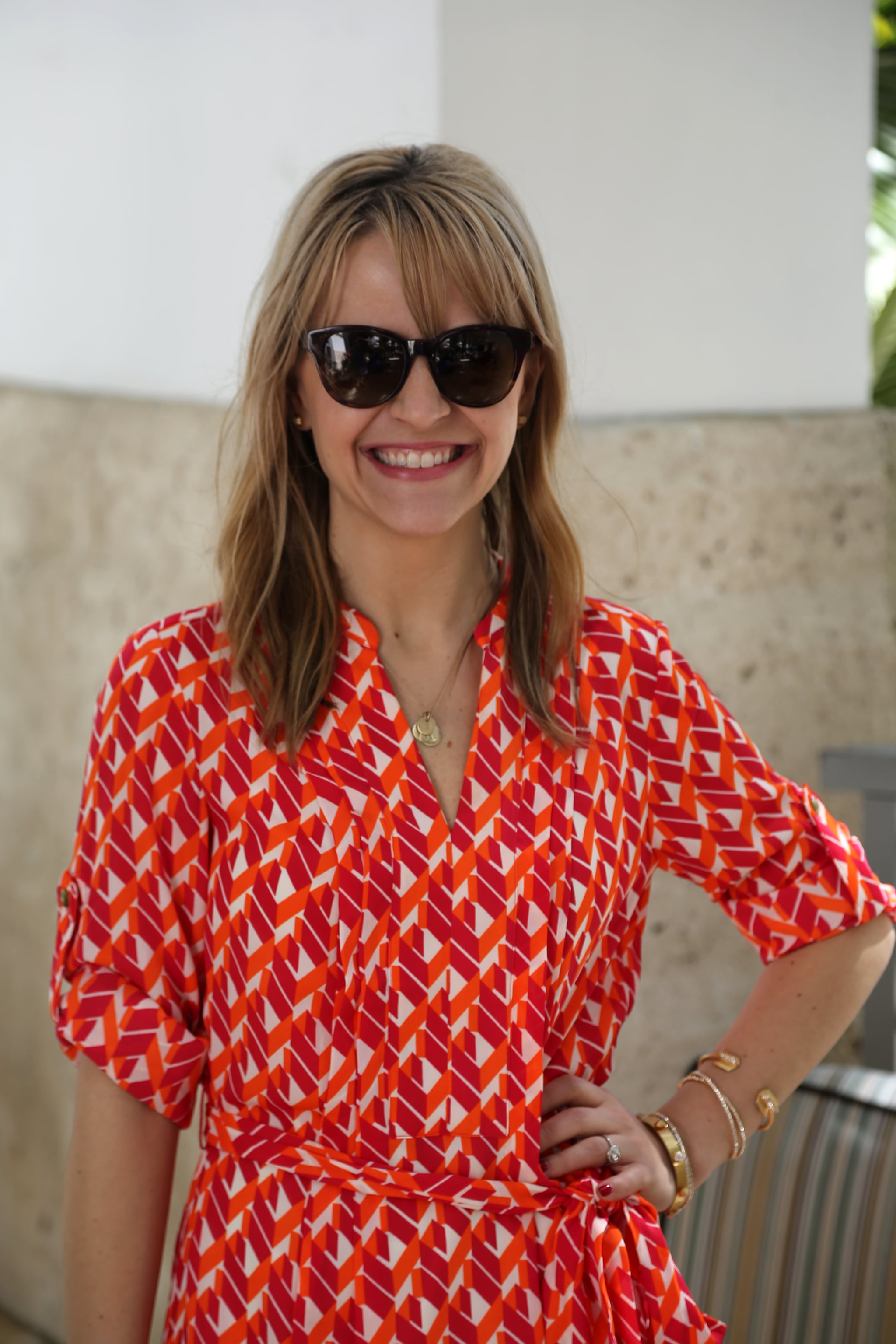 Photo: Anna Monette Roberts
There are food personalities out there that we love for their audacity and others for their accent, but the ones who stick with us for life are the ones who make us feel like family and provide us with reliable recipes we can count on for weeknights as well as special occasions. Cooking Channel's Kelsey Nixon belongs in that later category. Though you've seen and cooked with her on Kelsey's Essentials, she has just released her first cookbook, Kitchen Confidence: Essential Recipes and Tips That Will Help You Cook Anything ($16, originally $20) this month. While at South Beach Wine & Food Festival, Kelsey shared her favorite recipes from the book, her greatest mentors, and most memorable moment on her show. Warning: you may want to adopt Kelsey into your family after reading what she has to say.
Her biggest sources of inspiration: "I wanted to make sure home cooks connected with these recipes. . . . I thought a lot about people like Ina Garten [of Barefoot Contessa] when writing this book. People buy her books, because her recipes work. This is my first book, and those recipes better work, or people will never buy the books again. That was really important to me.
"The other person who comes to mind is Ree Drummond [of The Pioneer Woman]. I have been a fangirl since '05. I met Ree, and she is so genuine. I really admire people in the industry who are putting content out there that they use in their actual lives. Boy, do I believe it from her more than anybody else. I think that's why she has the following that she has and why her books do as well as they do. So while she may not be the chef with the most accolades, I don't really care about that. I would rather hear from someone that I know made this menu for their daughter's birthday party or did this with their girlfriend on a Sunday afternoon. I really admire her for being willing to open up herself just enough to the public."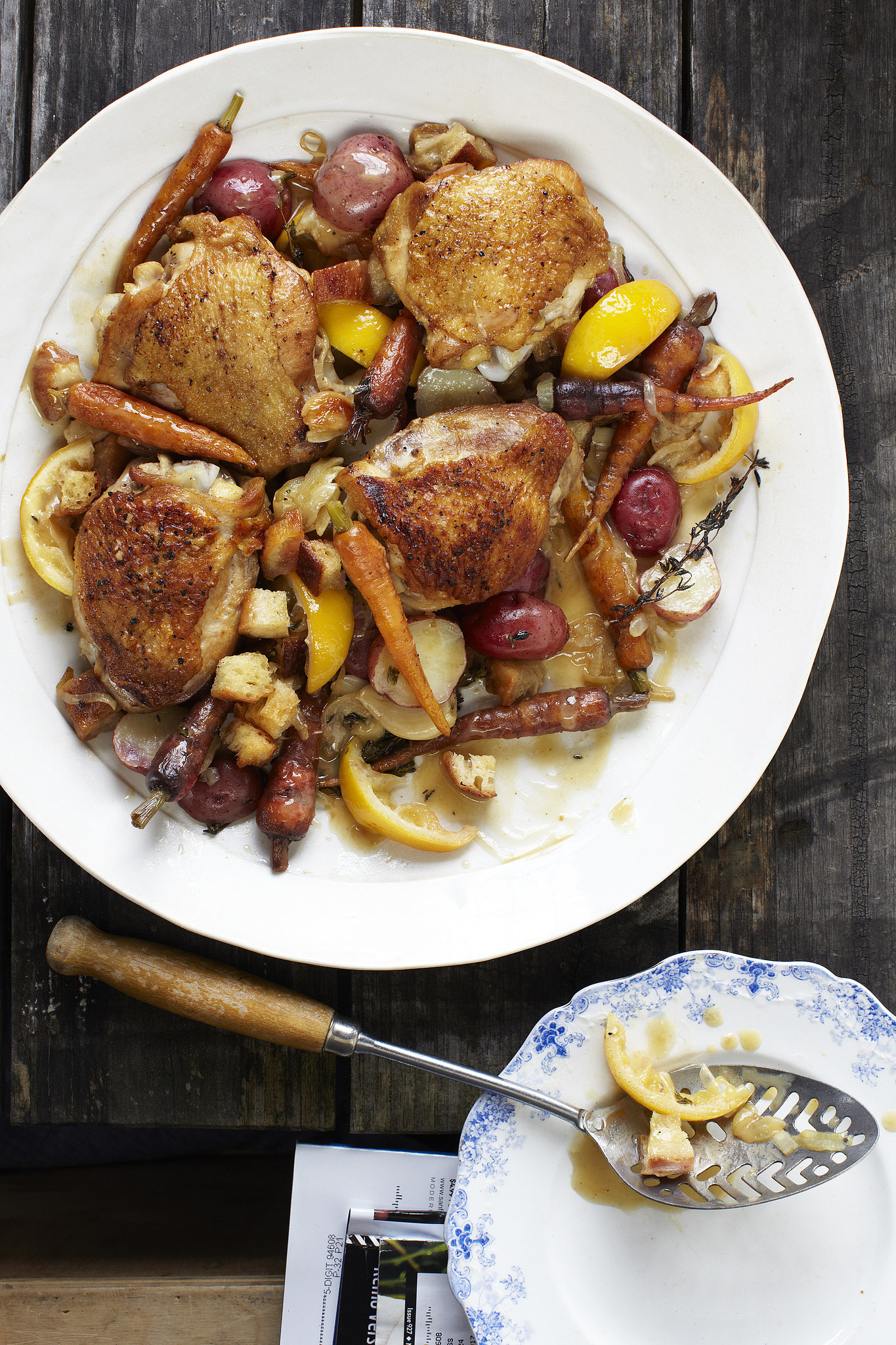 Source: Sara Remington
A recipe to dress up or down: "The lemon-scented chicken thighs is a beautiful one-pot meal. It's casual enough for a weeknight meal but fancy enough to serve when your in-laws come over. That's one of the dishes I make most in my home."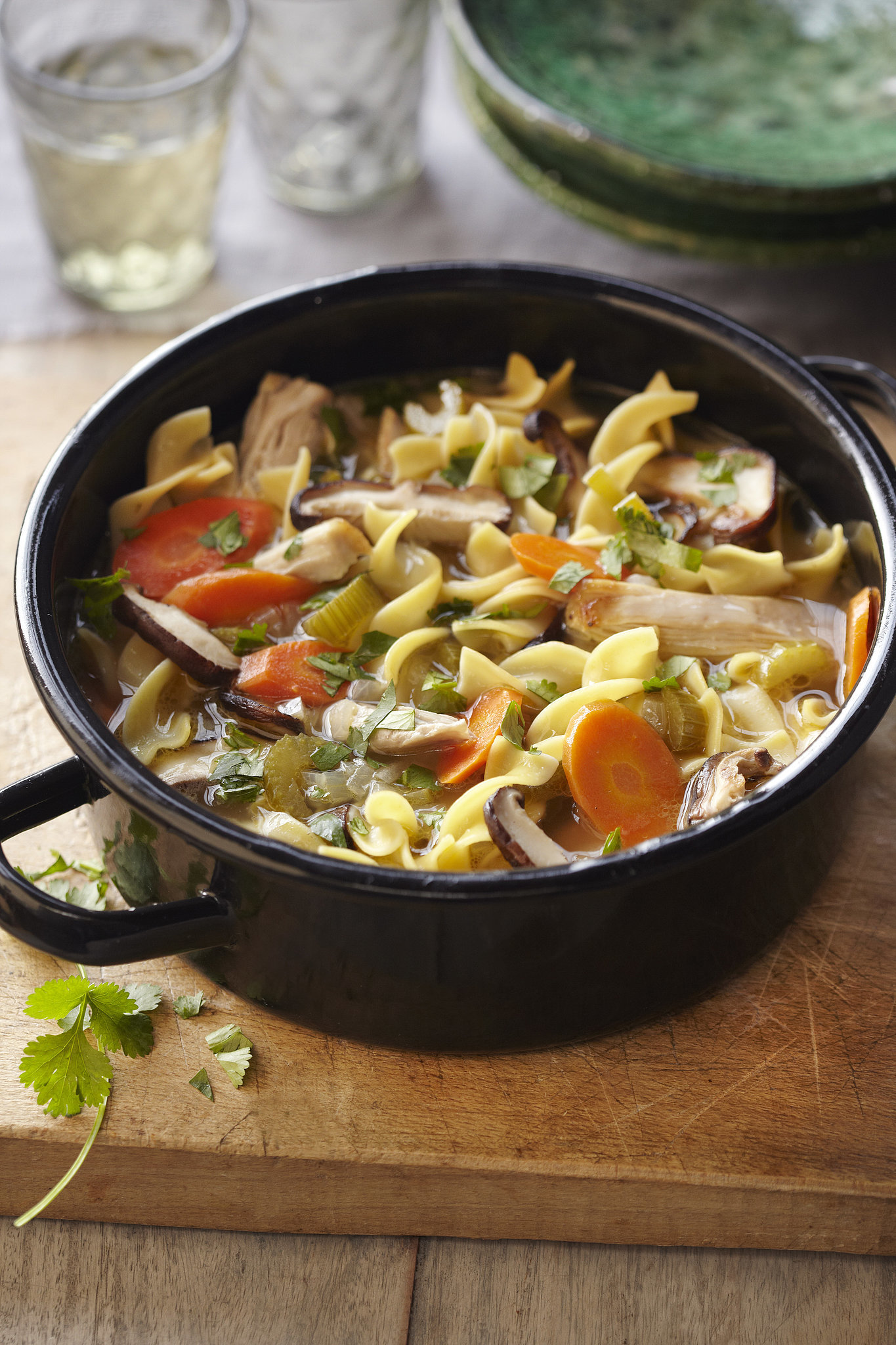 Source: Sara Remington
A surprisingly difficult recipe to develop: "The chicken noodle soup. I really wanted to offer up a slightly different version, and I couldn't figure out which direction I wanted to take it. Eventually I ended up making it an Asian chicken noodle soup and added miso paste into the broth."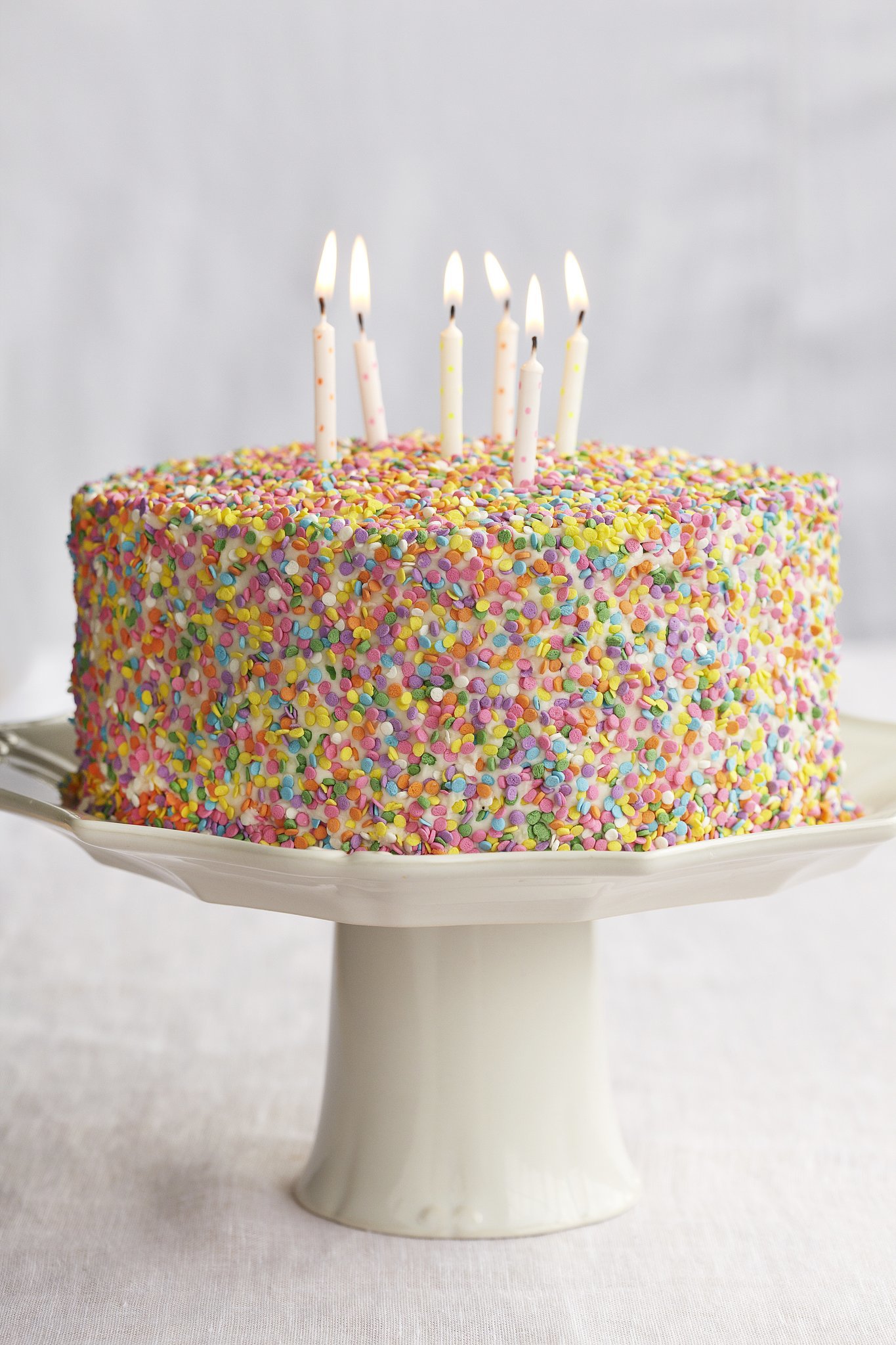 Source: Sara Remington
The recipe for sweet tooths: "The birthday cake is the finale recipe of the book, and I probably spent more time developing and getting that recipe right than any other. It's a good, dense, old-fashioned yellow birthday cake. And the thing that ended up being the mystery ingredient was corn starch, which is in cake flour. But I know that cake flour is not sitting on most Americans' pantry shelves. And the buttercream has a lot of salt in it. That salted buttercream is just delicious."
Her guilty pleasures: "God bless Hostess. They went away and came back. They make those minidoughnuts with coconut on the outside, and I think I bought three packs in the past two weeks. So embarrassing, but that's guilty-trashy pleasure. But if I'm going to make something at home from scratch, it's pie, like a good old-fashioned apple or banana cream."
Her favorite on-camera moment: "I shot a whole show about burgers. The lovely Bobby Flay allowed us into his Burger Palace. Bobby has been so instrumental in my career and been such a wonderful mentor to me. To be able to film with him on camera and learn from him was such an enriching experience. He makes his burgers on the flat-top and right before he finishes cooking them, he puts the cheese on, sprays a little water, and puts a bowl on top. The steam melts the cheese ever so perfectly. Anyway, it makes total sense and now I totally do that."