Kix and Berries Marshmallow Treat Recipe
Your Favorite Childhood Cereal Is Redefining Marshmallow Treats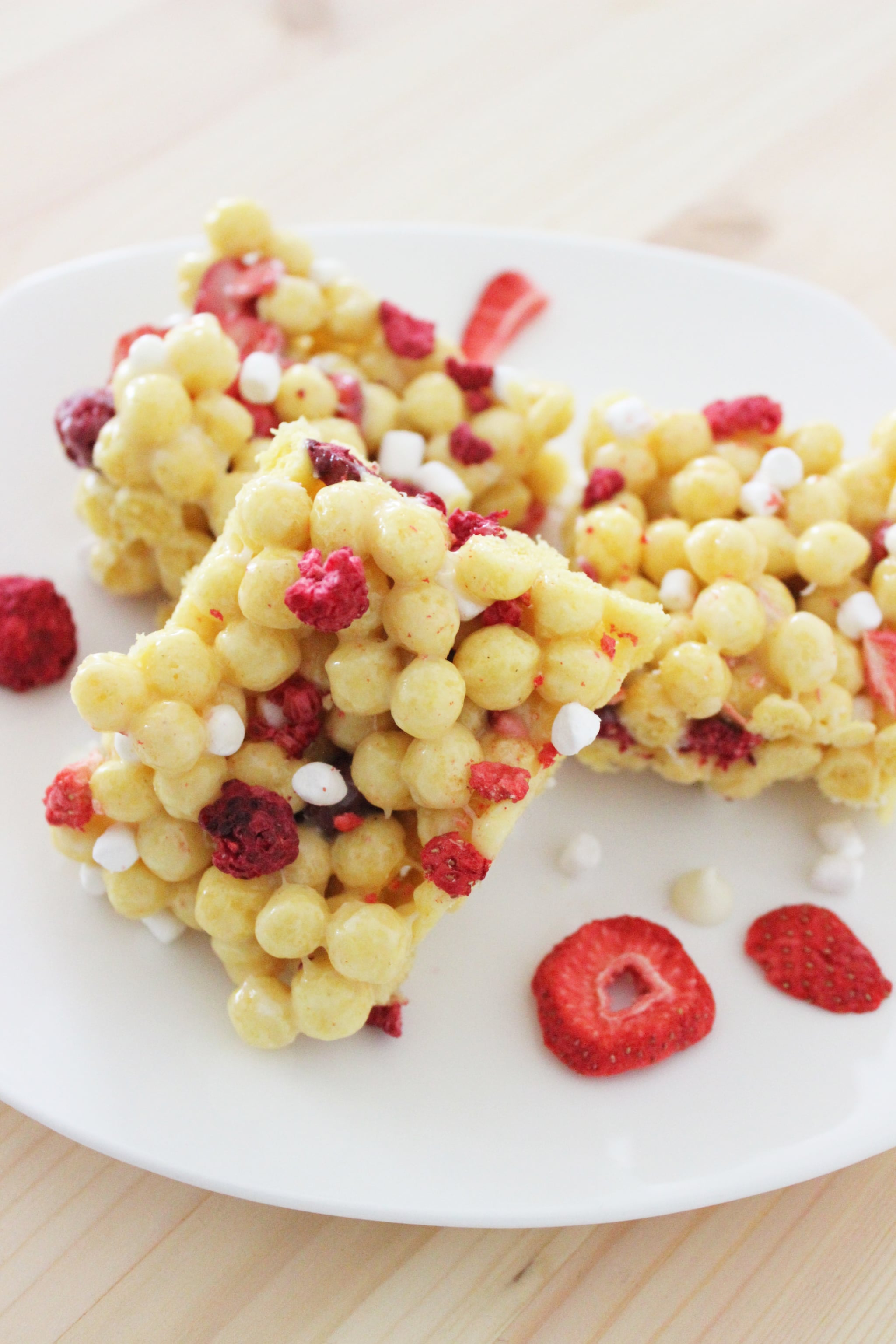 As a kid, two of my favorite playground snacks were Rice Krispies treats and baggies of dry cereal . . . so when I stumbled across a recipe that combined them both, it was a sure thing for my weekend-baking agenda. Talk about edible nostalgia!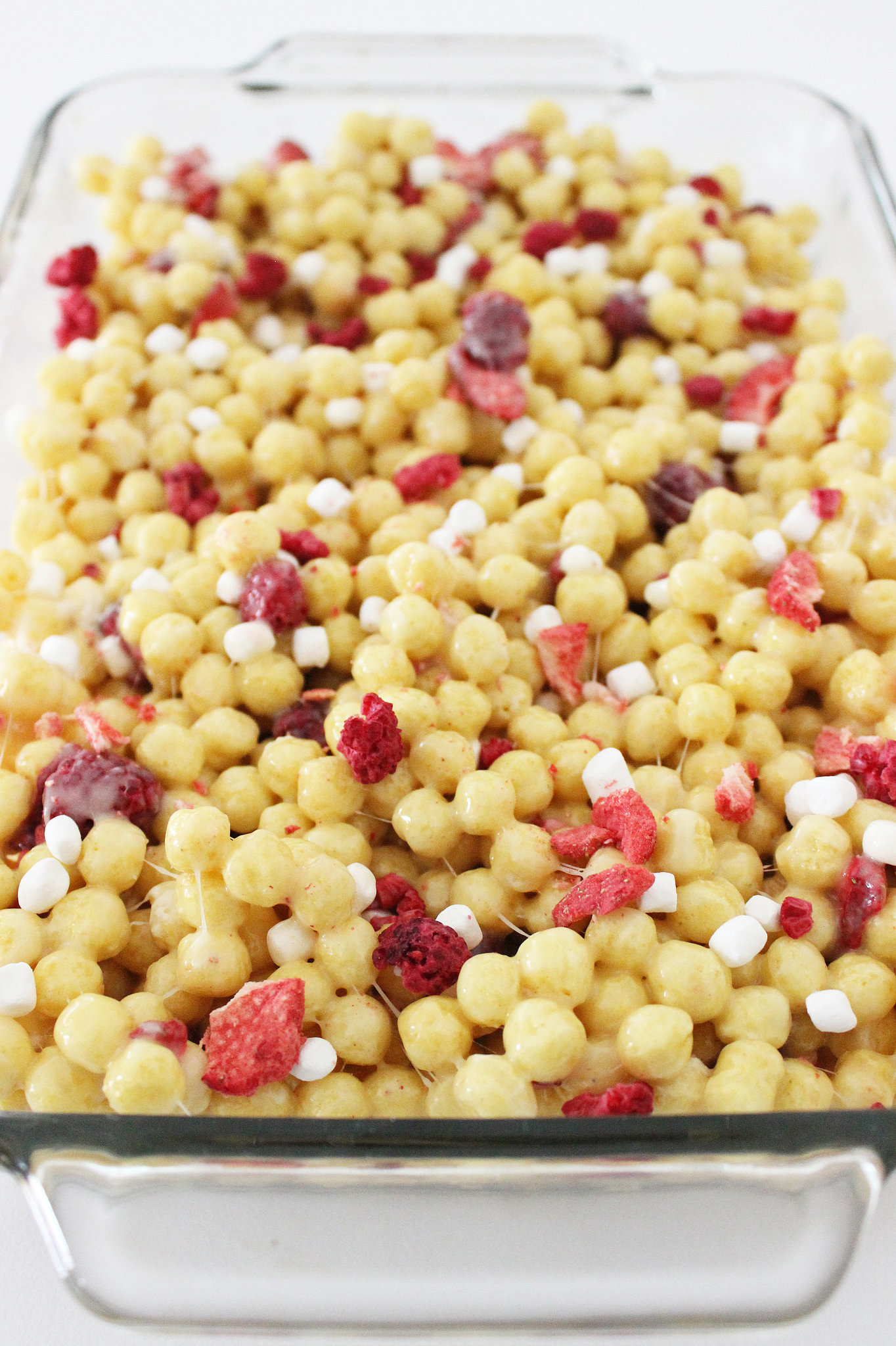 Kids and adults alike will go crazy for these ooey-gooey marshmallow treats, which contain tart berries, crunchy marshmallow bits (à la Lucky Charms or packaged hot chocolate), and supersweet white chocolate. Trust me, you won't be able to stop at one!
Ingredients
6 tablespoons sweet unsalted butter
1 (10-ounce) bag of marshmallows
5 1/2 cups Kix Cereal
1 handful dehydrated raspberries
1 handful dehydrated strawberries
1/3 cup white chocolate chips
1 handful mini dehydrated marshmallows (I used Jet Puffed Mallow Bits)
Directions
Completely melt the butter in a large pot over medium heat.
Stir marshmallows into the melted butter until fully liquefied.
Remove from heat and mix in the cereal, being sure to fully coat each piece.
Fold in the fruit, white chocolate chips, and half of the dehydrated marshmallows.
Spread the cereal as evenly and flatly as you can into a greased/buttered baking dish, then sprinkle with the remaining marshmallow bits.
Allow to sit for one hour, then cut into squares and enjoy!
Information
Category

Desserts

Cuisine

North American

Yield

9 to 12 marshmallow treats

Total Time

1 hour, 14 minutes, 59 seconds