Krispy Kreme Ghirardelli Doughnuts
Krispy Kreme and Ghirardelli Combine For the Chocolate Doughnuts of Your Dreams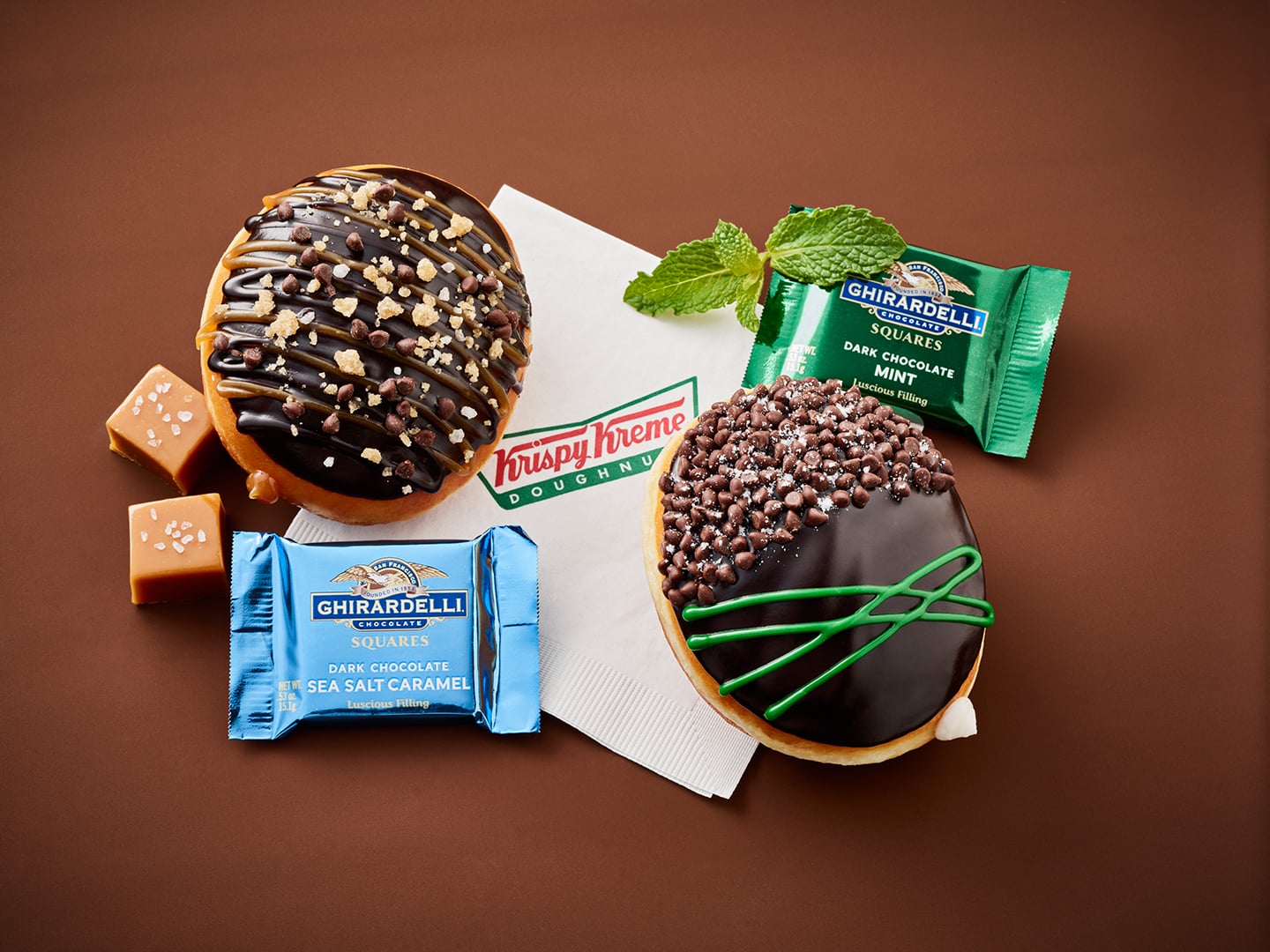 Krispy Kreme's chocolate frosted doughnuts are about to get a major upgrade thanks to the addition of Ghirardelli. The two beloved brands have collaborated for two new doughnuts, Mint Chocolate and Sea Salt Caramel, that will be available at participating locations in the US and Canada for a limited time starting on April 3. Inspired by Ghirardelli's chocolate squares, the doughnuts are packed with luscious fillings and dipped in a generous layer of chocolate.
The Sea Salt Caramel doughnut is filled with salted caramel filling, dipped in chocolate icing, drizzled with both the chocolate and caramel icings, and topped with a blend of amber sugar, salt sprinkle, and Ghirardelli mini chocolate chips.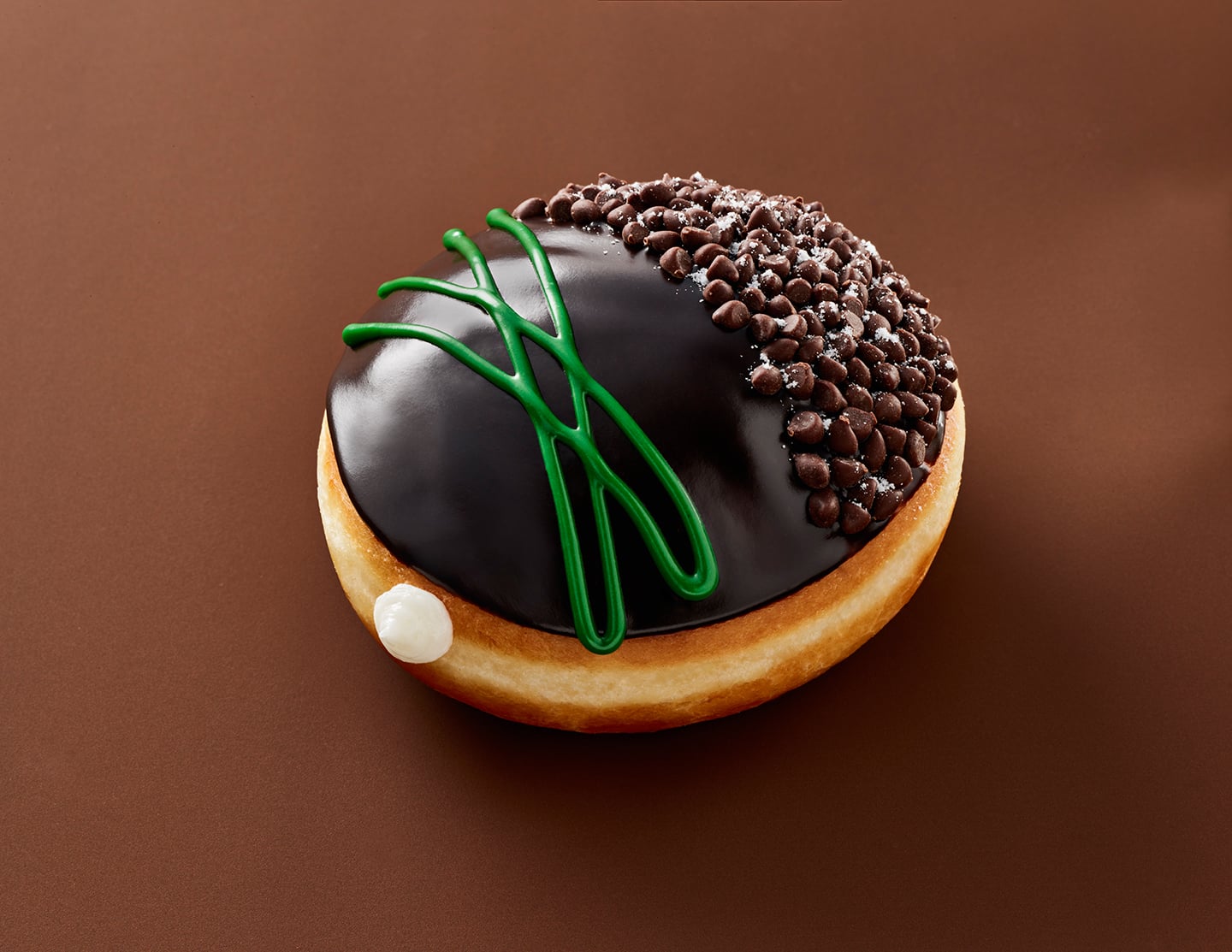 The Mint Chocolate doughnut is filled with White Mint Kreme™ filling inspired by Ghirardelli chocolate mint squares, dipped in chocolate icing, decorated with green colored icing, and topped with Ghirardelli mini chocolate chips dusted in powdered sugar.
Likely to cause a sugar coma? Probably. Worth it? Totally.