Krispy Kreme Gingerbread Glazed Doughnut
Santa Better Watch His Back, 'Cause Krispy Kreme Gifted Us With Gingerbread Doughnuts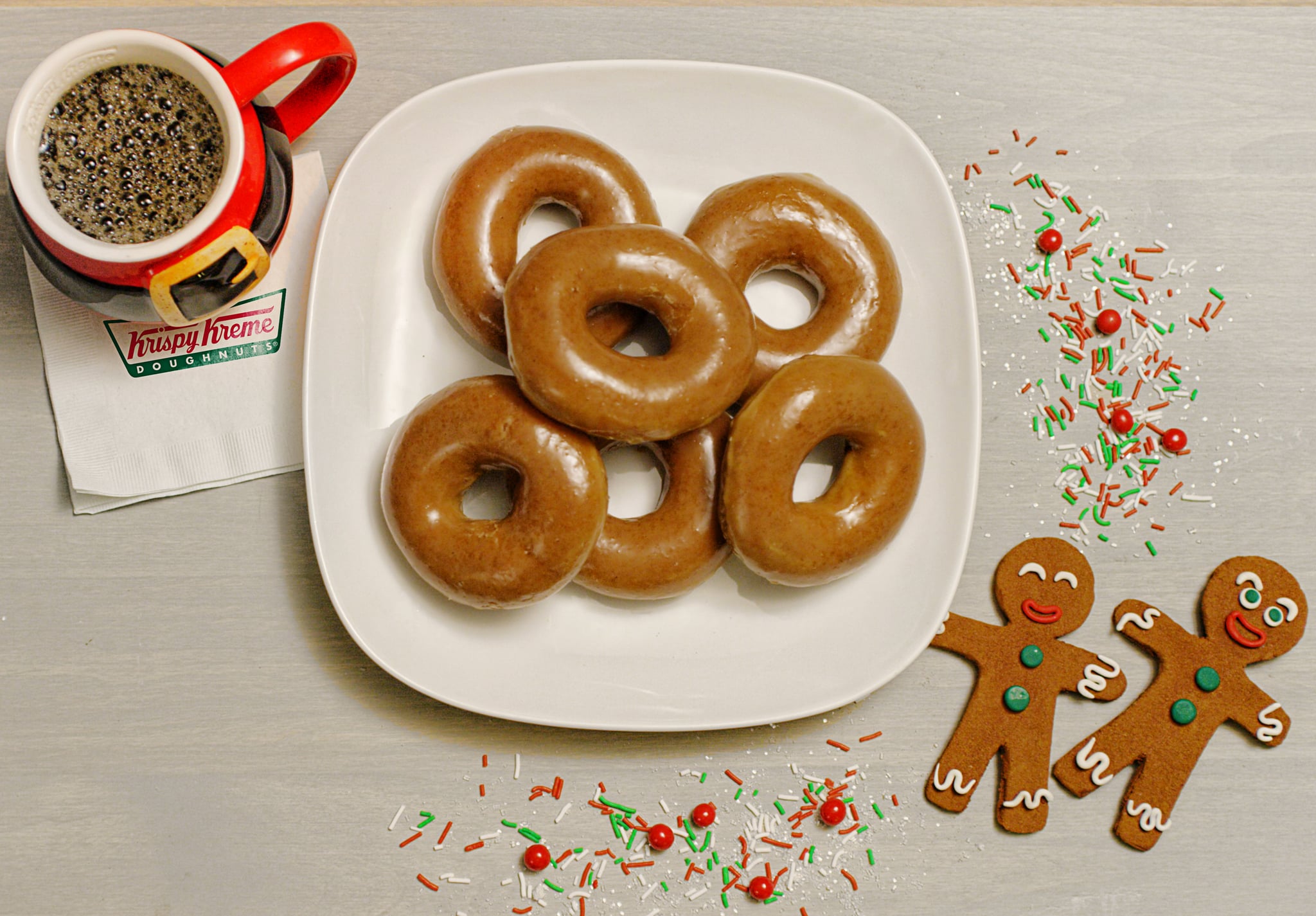 In news that inexplicably hasn't happened sooner, Krispy Kreme is introducing a new Gingerbread Glazed Doughnut. In honor of National Gingerbread House Day — just go with it — Krispy Kreme will release the sweet treat consisting of gingerbread dough that has been coated in a gingerbread-molasses glaze.
Krispy Kreme Chief Marketing Officer Jackie Woodward said in a press release, "Gingerbread is a classic holiday flavor, and now there's a delicious new way to enjoy it with the classic qualities of our Original Glazed Doughnut."
Now here's a bit of bad news: the Gingerbread Glazed Doughnut will only be available for one day on Dec. 12. We know, we know. That being said, if the seasonal doughnut ends up being a big hit, Krispy Kreme might feel inclined to bring it back next year. Work your magic, Santa.