Le Creuset Dutch Oven Review
My Unapologetic Love For This Dutch Oven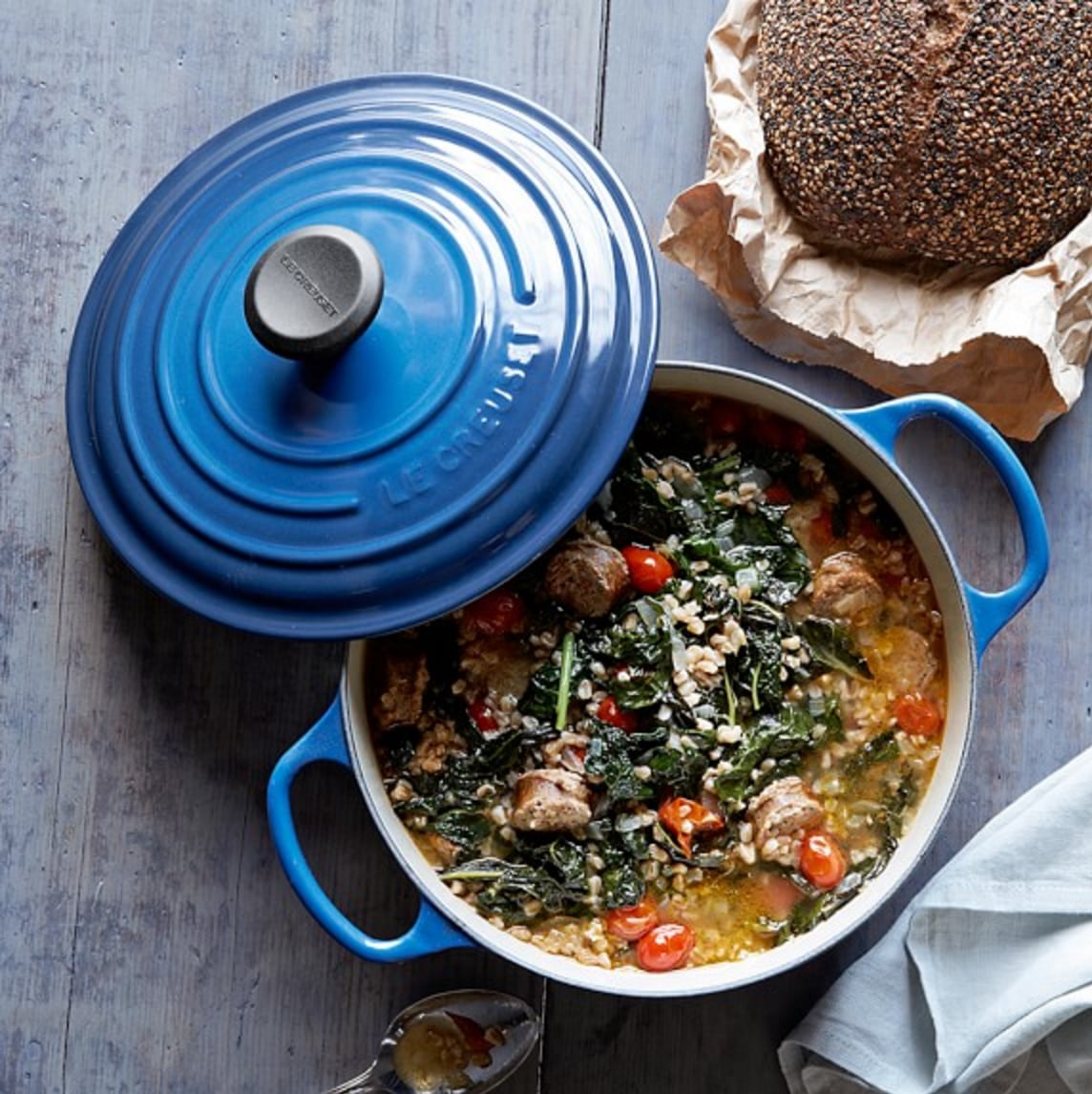 About seven years ago, my now husband and I were traveling up the coast of California and we decided to treat ourselves. While normally I wouldn't describe my husband as spendthrift, when it comes to anything kitchen related, he gets a little weak in the knees. Our Le Creuset Oval Dutch Oven (starting at $210) was less of an impulse buy and more of a way to establish our serious, "adult" kitchen. Despite the hefty price tag, there is no piece in my kitchen that works as hard and looks as good.
Our beautiful marine-colored dutch oven really does it all. Due to the thick cast-iron and secure lid, it can really cook almost any meal at any temperature. With it, we've made bread, BBQ, soup, chili, roast chicken, eggplant parmesan, tabbouleh — the list goes on and on. It's the workhorse of the kitchen, getting used at practically every meal.
But any kitchen supply would be worthless if it was difficult to clean, because no one has time to scrub away at crusties on a pan. It doesn't matter what I've seared into the bottom of the oven, with a light soak and quick scrub, it still looks as clean as the day we bought it. This is one tough piece of equipment.
Besides working like a champ, it also is stunningly beautiful. While I'm normally not one for clutter in a kitchen, I have no problem displaying the vibrant dutch oven. The colored exterior, still vibrant after years of abuse, is the statement piece that we've built our kitchen around. If the price is still a concern, remember that this should not only last your lifetime, but could also be gifted to your children when they're old and setting up their kitchen. With an oven this good, you might want to make some room on your counter.