Lemon, Garlic, and Parsley Roast Turkey Recipe
This California Turkey Recipe Tastes Like Sunshine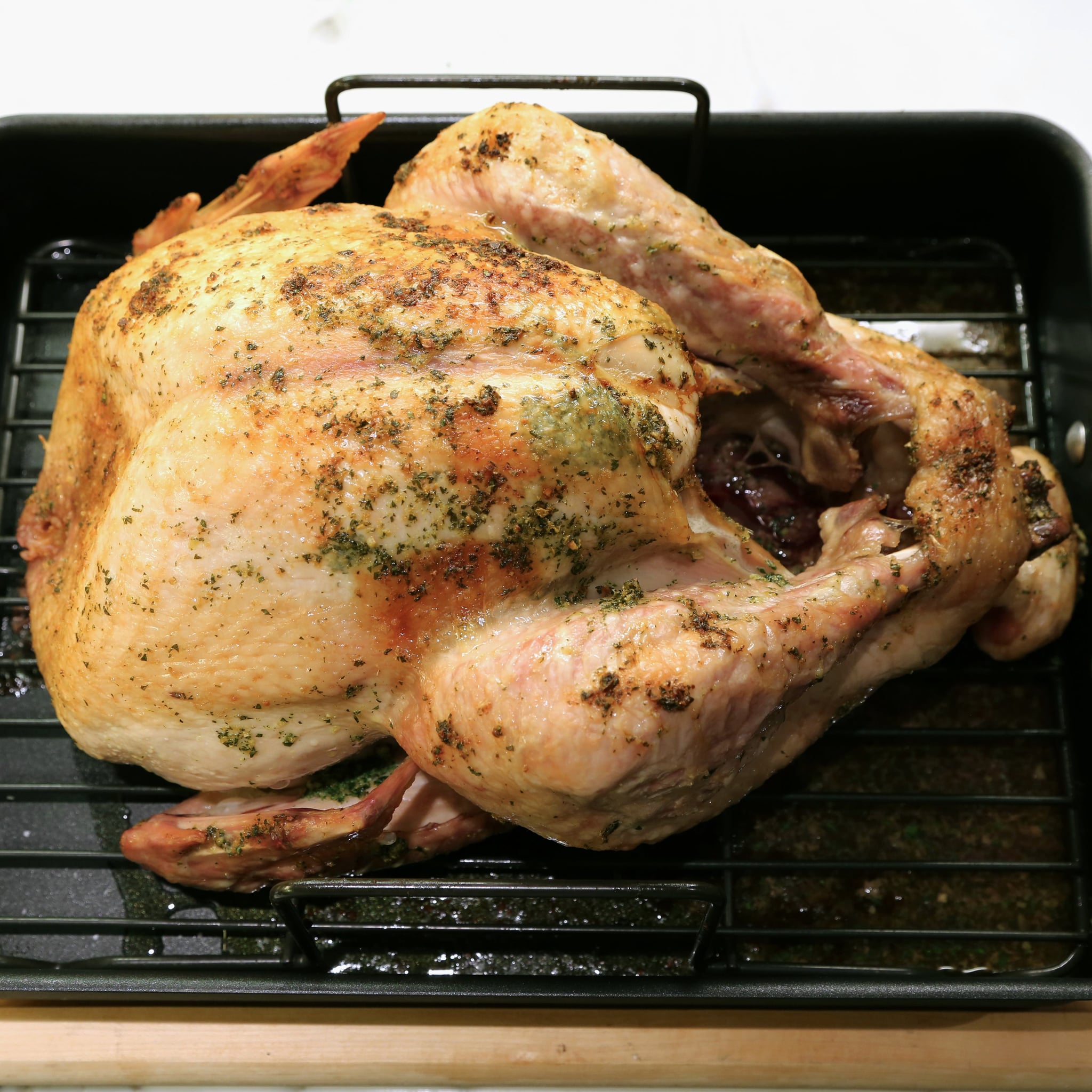 When I first moved to San Francisco, I worked the line at Greens Restaurant and chopped up tons of gremolata each day. The Italian salsa condiment combines Meyer lemon zest, fresh parsley, and garlic, and that trio is forever ingrained in my memory as scents I associate with California. I wondered what it would taste like in the form of compound butter slathered all over a turkey, so I experimented with it last year at my family's Thanksgiving. The turkey tasted just like California sunshine! Once the turkey is baked, I always use the drippings to make an easy pan gravy, adding even more of a Californian touch with the splash of Sonoma Chardonnay. Cheers to cooking Thanksgiving dinner effortlessly!
Gremolata Turkey
From Anna Monette Roberts, POPSUGAR Food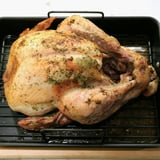 Ingredients
1 12-14-pound whole turkey, brined for at least 12 hours (optional)
3 cloves garlic, minced
1/2 bunch parsley, leaves only, chopped
Zest of 2 lemons
1 stick salted butter
Salt and pepper
Directions
Preheat oven to 325°F. Drain turkey from its brine and pat dry with paper towels (don't forget inside the cavity!).
Place breast-side up on a roasting rack or coil of foil fit inside a shallow roasting pan.
In a food processor (or chopped by hand), mince garlic. Chop in parlsey and lastly lemon zest. Chop in butter.
Spread gremolata butter on the outside and inside of the bird. Carefully separate the breast skin from the meat and tuck gremolata butter in those crevices too! Salt and pepper liberally all over.
Tuck wings back and tie turkey legs together (if applicable). Make sure no parts of the turkey are touching the sides of the pan. If they are, add a little crumpled-up foil as a buffer. Insert an oven-safe thermometer at the thickest part of the thigh (the lower part of the thigh), but don't touch the bone.
Bake, without disturbing or basting, until thigh reaches 160°F and juices from the meat run clear. About 2/3 through cooking time, add a foil tent to cover the tops of the drumsticks and breast to prevent them from overcooking.
Remove from oven. Allow to rest at least 15 minutes before transferring to a cutting board to carve. Proceed to make pan gravy with turkey drippings.
Information
Category

Main Dishes

Cuisine

North American

Yield

10 servings
Image Source: POPSUGAR Photography / Anna Monette Roberts