Lucky Charms Ice Cream Recipe
Strike Gold With This DIY Lucky Charms Ice Cream For St. Patrick's Day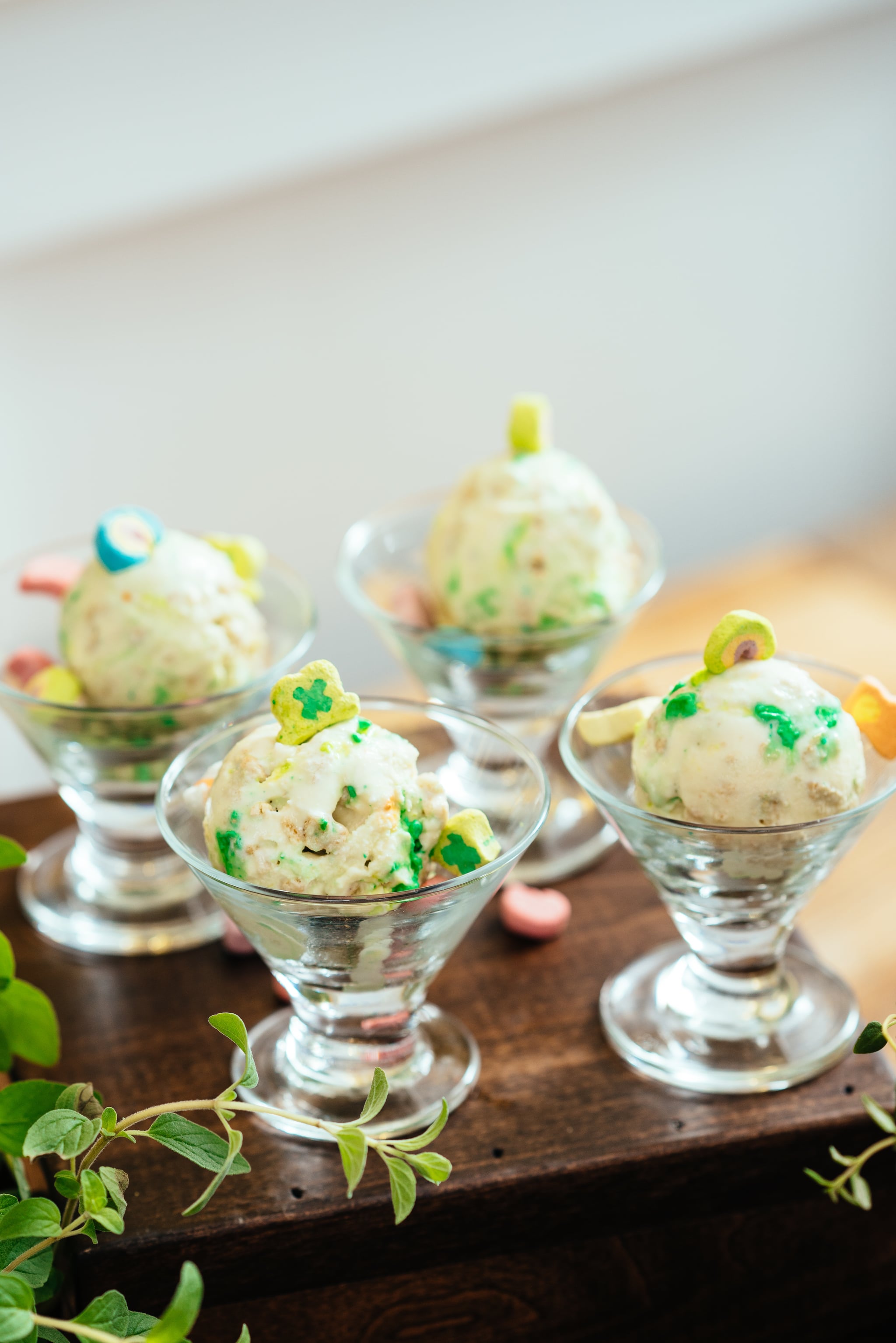 Pouring a bowl of Lucky Charms for breakfast is cool and all, but what about scooping Lucky Charms ice cream into a bowl? Now we're talking. This festive St. Patrick's Day dessert recipe comes from the chefs at 24 Carrots Catering, and the beauty of it is you can make it as easy or elevated as you want. For the quickest shortcut, you can use your favorite store-bought vanilla ice cream and fold in crushed and whole Lucky Charms pieces, or kick things up a notch with mint chip or Guinness ice cream.
Alternatively, if you're a homemade ice cream pro, you can follow the step-by-step recipe for vanilla ice cream and then incorporate the Lucky Charms cereal. Served in decorative glasses with extra rainbow and four-leaf clover marshmallows on top, this ice cream is guaranteed to steal the spotlight at any St. Patrick's Day festivity.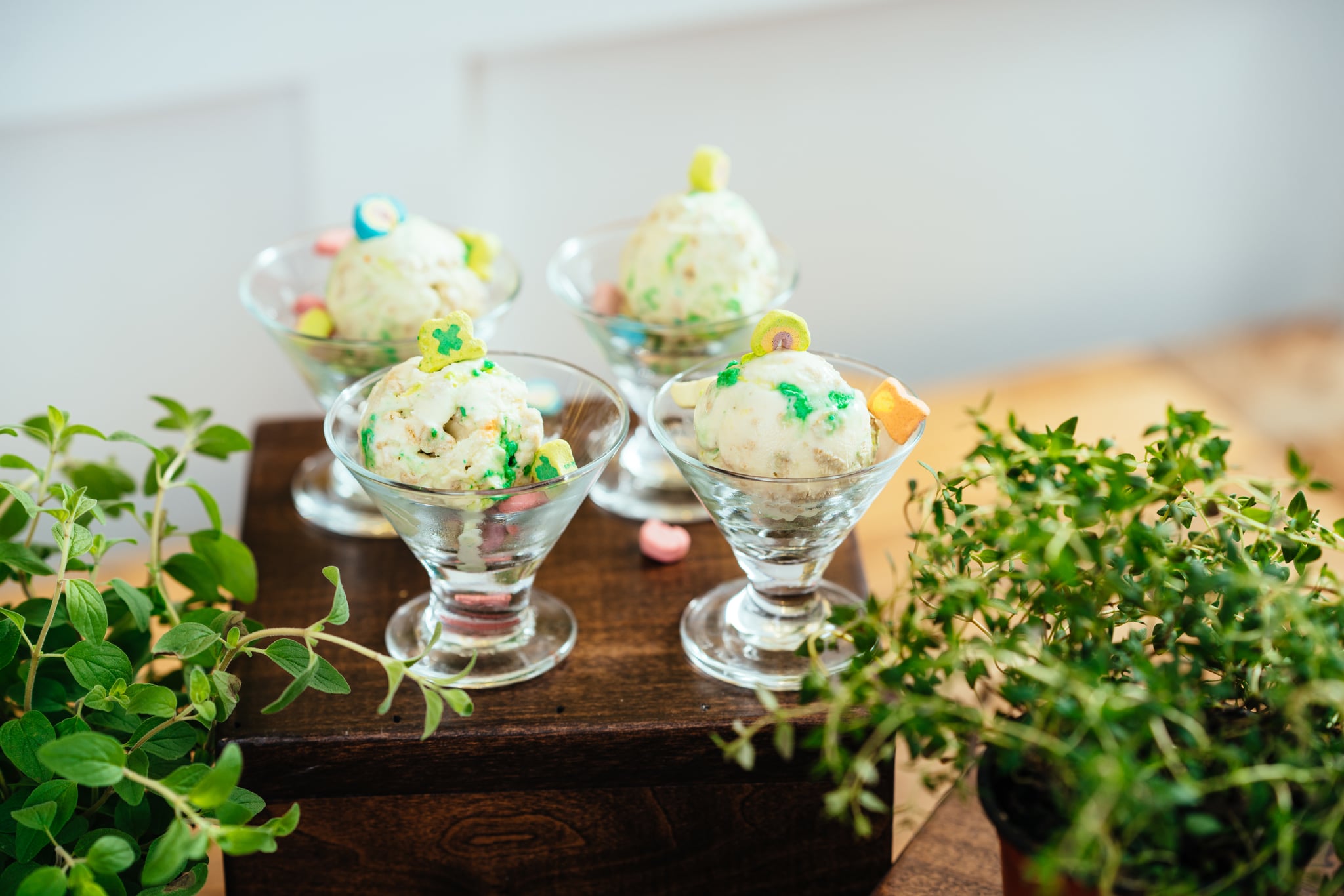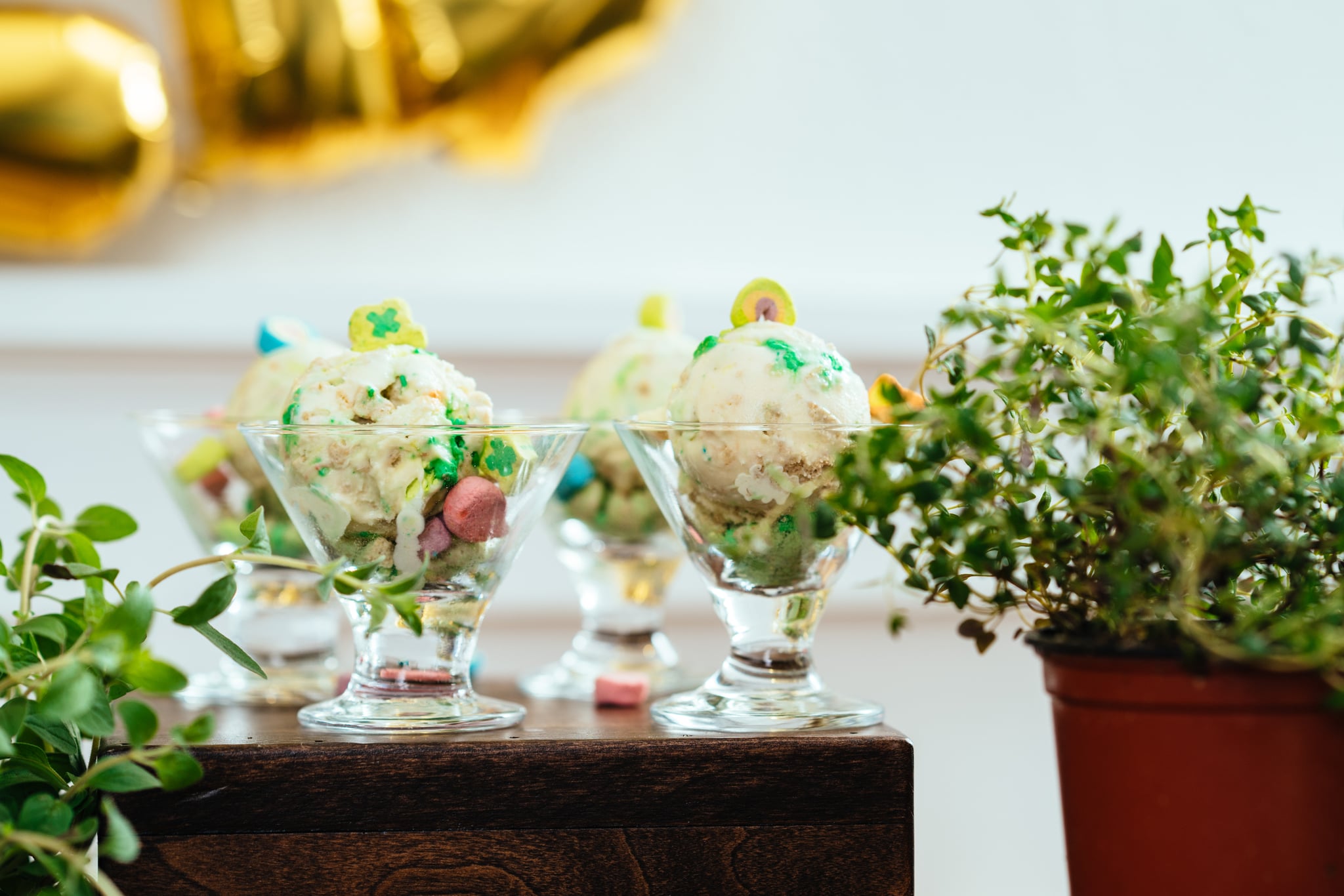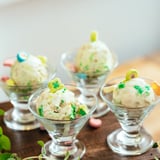 Ingredients
4 cups Lucky Charms cereal
2 cups heavy cream
2 cups whole milk
2 cups granulated sugar
6 egg yolks
Directions
Crush half of cereal and separate.
Boil cream, milk, and half of sugar.
Whisk together second half of sugar and egg yolks. Temper cream mixture into yolks. Bring back to stove and cook for an additional 2 minutes. Chill overnight.
Run through ice cream machine. As ice cream comes out of machine, add crushed cereal and then whole pieces. Freeze for at least an hour before service.
Information
Category

Desserts, Ice cream

Cuisine

North American