Lucky Charms Treats
Lucky Charms Marshmallow Treats For Happy Snacking
Look, who admittedly loves the oat cereal in Lucky Charms? I'll aim to bet that most just dig out the crunchy, colorful marbits. But since we're adults and have learned the importance of not being wasteful, it's time to use up the whole box of Lucky Charms cereal . . . and the only way to do that is to coat the cereal in gobs of marshmallow.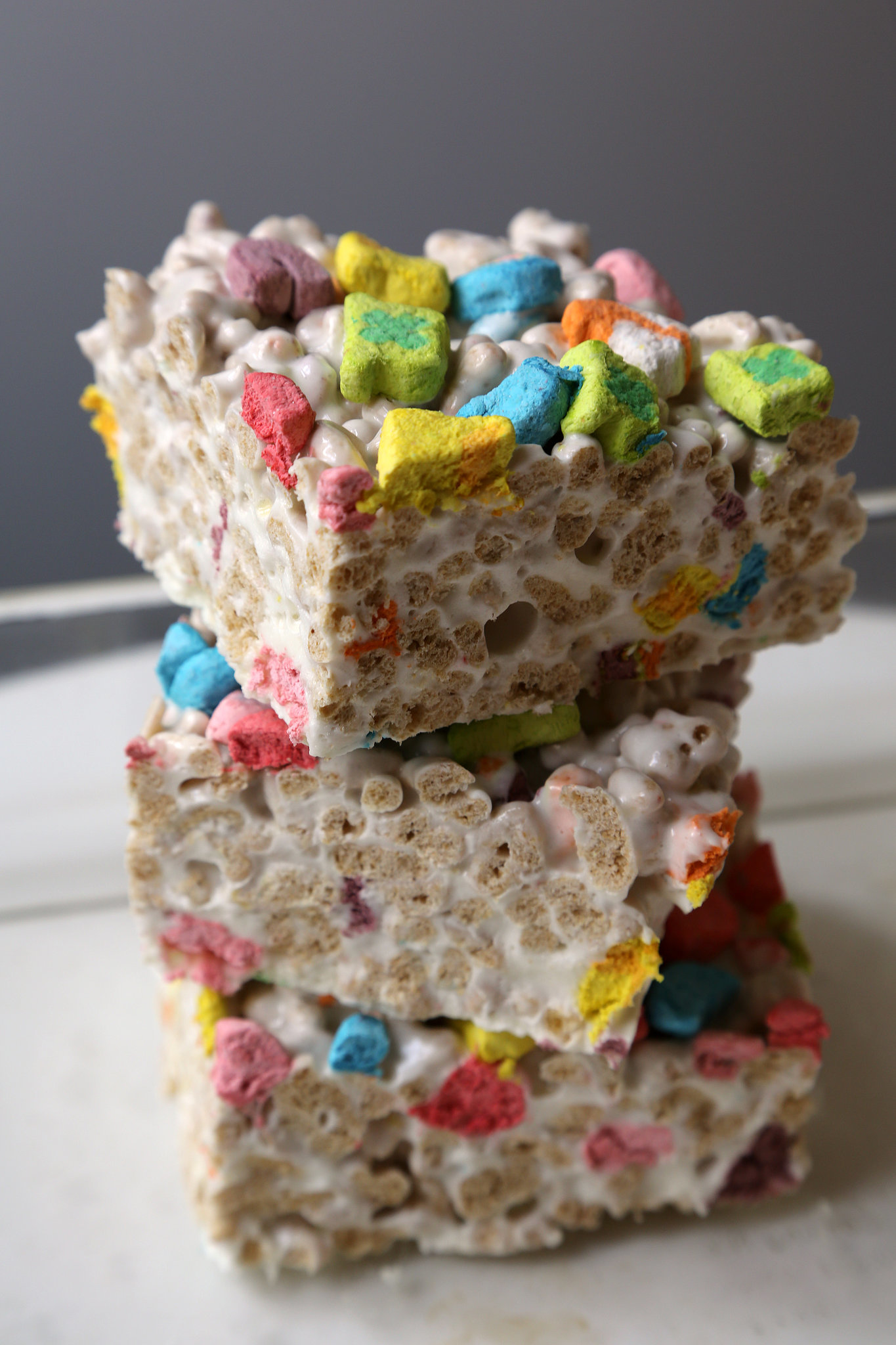 This recipe is based on the original — but with a little more salt and a lot of mallow. Be sure to pick out an extra cup of the marbits for the topping; that way people will know what they're in for. After all, we were always really after the Lucky Charms. Are you ready to indulge in the happiest of all snacks?
Notes
I recommend using a nonstick pan for easier cleanup. I used a nonstick wok. The wide shape of the wok made it really easy to quickly stir in the cereal and transfer to the casserole dish.
Ingredients
3 tablespoons salted butter, plus more for greasing
1/4 teaspoon salt
2 (10-ounce) packages marshmallows
6 cups Lucky Charms cereal
1 cup Lucky Charms marbits, for topping
Directions
Lightly butter a spatula and a standard 9-by-13-inch casserole dish.
In large nonstick saucepan or wok, melt butter and salt over low heat. Add marshmallows, and stir occasionally until completely melted. Remove from heat.
Add cereal. Quickly stir until cereal is well coated.
Pour and press into casserole dish until evenly distributed. Top with marbits. Cool for about 30 minutes. Cut into squares. Best if served the same day. Otherwise, store in an airtight container or plastic wrap for up to two days.
Information
Category

Desserts

Cuisine

North American

Yield

8 large marshmallow cereal treats

Total Time

59 minutes, 59 seconds
Image Source: POPSUGAR Photography / Anna Monette Roberts