Martha Stewart and Snoop Dogg's Cooking Show Review
Martha Stewart and Snoop Dogg's Cooking Show Is Equally Absurd and Wonderful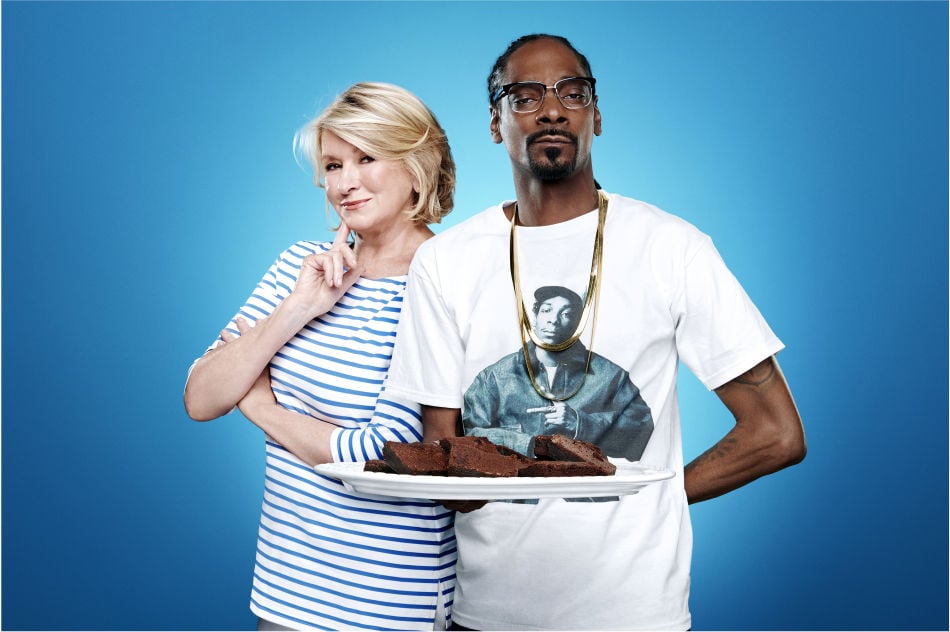 Martha Stewart and Snoop Dogg have teamed up for the most unexpected cooking show you've ever seen on TV. Martha and Snoop's Potluck Dinner Party premieres Monday, Nov. 7 on VH1 at 10 p.m., and it's like a mix between a hilarious talk show and a traditional cooking show. I got to watch a rough-cut version of the show before its premiere, and you can expect an equal dose of laughter and hunger as you watch Snoop and Martha (who are actually longtime friends) teach you everything they know about fried chicken and make you laugh out loud in the process. The gist of the show, as explained by the host, is, "The king of kush and the queen of cuisine are throwing a little dinner party."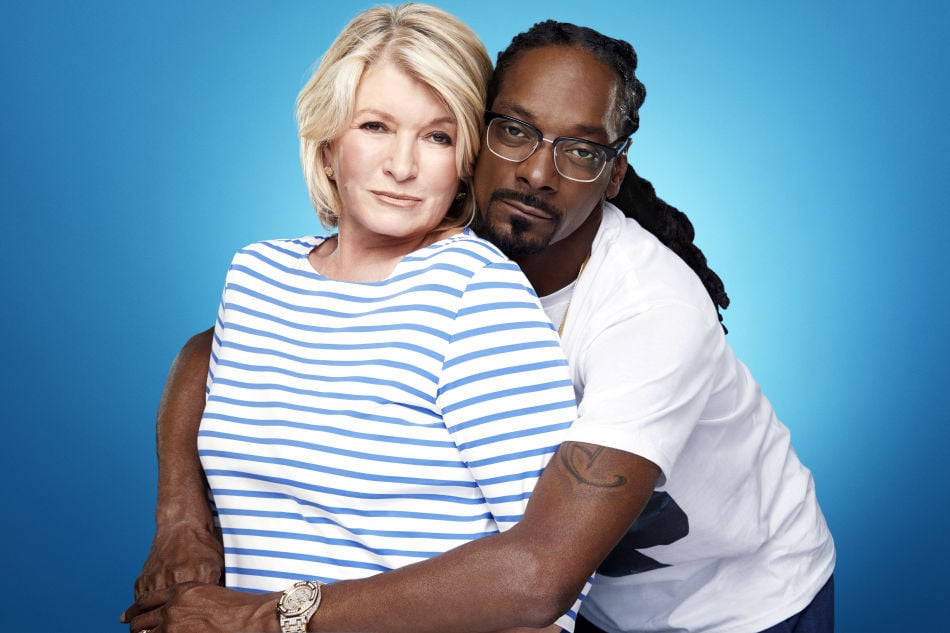 In episode one, Martha and Snoop's mission is to compete for a highly coveted fried chicken championship belt. While Martha Stewart's fried chicken recipe is a tried-and-true classic with thousands of shares, Snoop claims his recipe can give hers a run for its money. "I was raised on fried chicken. My pacifier was a drumstick," he joked.
Between Martha and Snoop brining, seasoning, and dredging their chicken (and sipping on Snoop's pineapple cocktail), special guests take the stage to lend even more excitement to the competition. Seth Rogen takes Snoop Dogg's side while Wiz Khalifa — who brings a bag of "KK" or Khalifa Kush, naturally — stands by Martha as she adds her cayenne pepper, buttermilk, and "secret sauce" (Tabasco) to her chicken. As if those surprise guests aren't exciting and hilarious enough, Ice Cube later rings the doorbell and joins the party.
You'll have to tune in to the show to see whose fried chicken reigns supreme and to watch a roundtable of "two thighs and the truth," a play on the game "two lies and a truth," which Snoop appropriately renames "in the spirit of chicken." The show is undeniably silly and truthfully entertaining, but what's more is that you actually learn valuable cooking tips in the process. Martha and Snoop are bringing a new kind of late-night television that any home cook with a sense of humor will appreciate. Are you even ready for your invitation to Martha and Snoop's outrageous dinner party?