McDonald's All-You-Can-Eat French Fries
This Is Not a Drill: All-You-Can-Eat McDonald's French Fries Are Now a Thing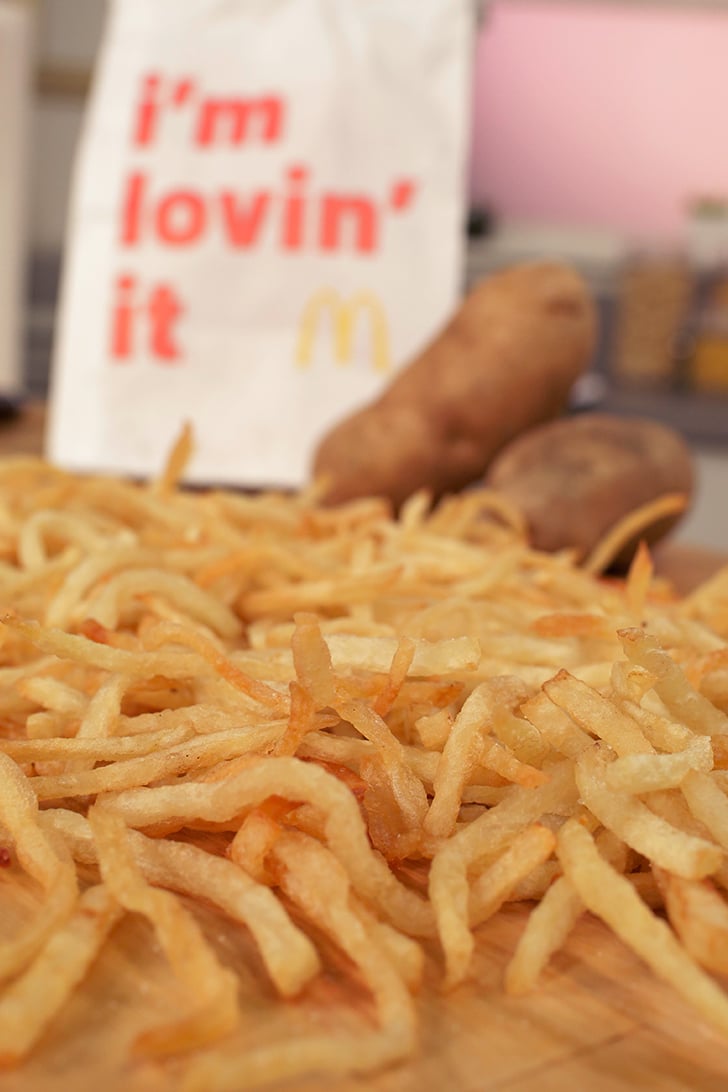 Bottomless mimosas are great, but bottomless french fries? Now we're talking. A new McDonald's location in St. Joseph, MO, is making this fantasy a reality by offering all-you-can-eat fries as one of its new menu items. Known as the "McDonald's of the future," the 6,500-square-foot restaurant will also offer customizable burgers and desserts, modern decor, and kiosks for speedy ordering. "Today's customers seek a comfortable and inviting atmosphere," the owner, Chris Habiger, told the St. Joseph News-Press. "So we're committed to providing a modern look and feel to this restaurant."
In a Facebook post with photos of the restaurant, St. Joe McDonald's wrote, "This restaurant will include a private party room, state of the art play place, table-side service, customized burgers and chicken sandwiches along with innovative entertainment for kids."
This might be the best McDonald's news to ever happen — but also the worst, since it's only one restaurant. It's no secret that our love of french fries knows no bounds, so we hope other locations catch on soon.
Image Source: POPSUGAR Photography