Mermaid Marshmallow Pie Recipe
Make This Mermaid Marshmallow Pie Part of Your World ASAP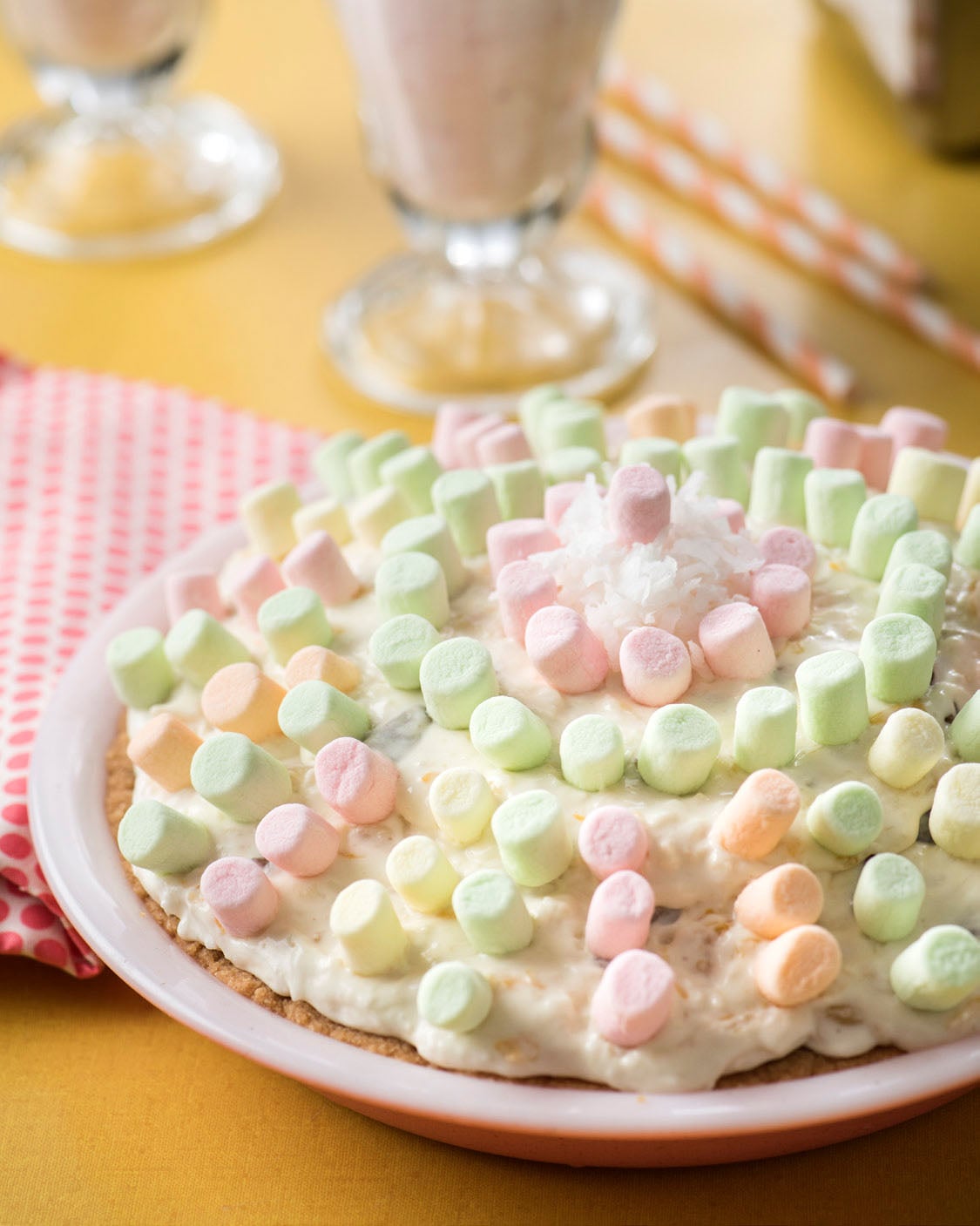 If mermaids were real, they would definitely live off of this pie for breakfast, lunch, and dinner. And the good thing is you can make it too, thanks to the easy recipe for Mermaid Marshmallow Pie from Sugar, Butter, Flour: The Waitress Pie Book by Jenna Hunterson ($17), a cookbook inspired by the movie-turned-Broadway-play Waitress.
A buttery shortbread-cookie crust meets a rich and creamy filling thickened with cream cheese, and the toppings are what makes the dessert truly magical. Coconut flakes add sweetness, pineapple and oranges provide freshness, pecans give it a nice crunch, and colored mini marshmallows give the look of mermaid scales without the fuss of messy ingredients like edible glitter.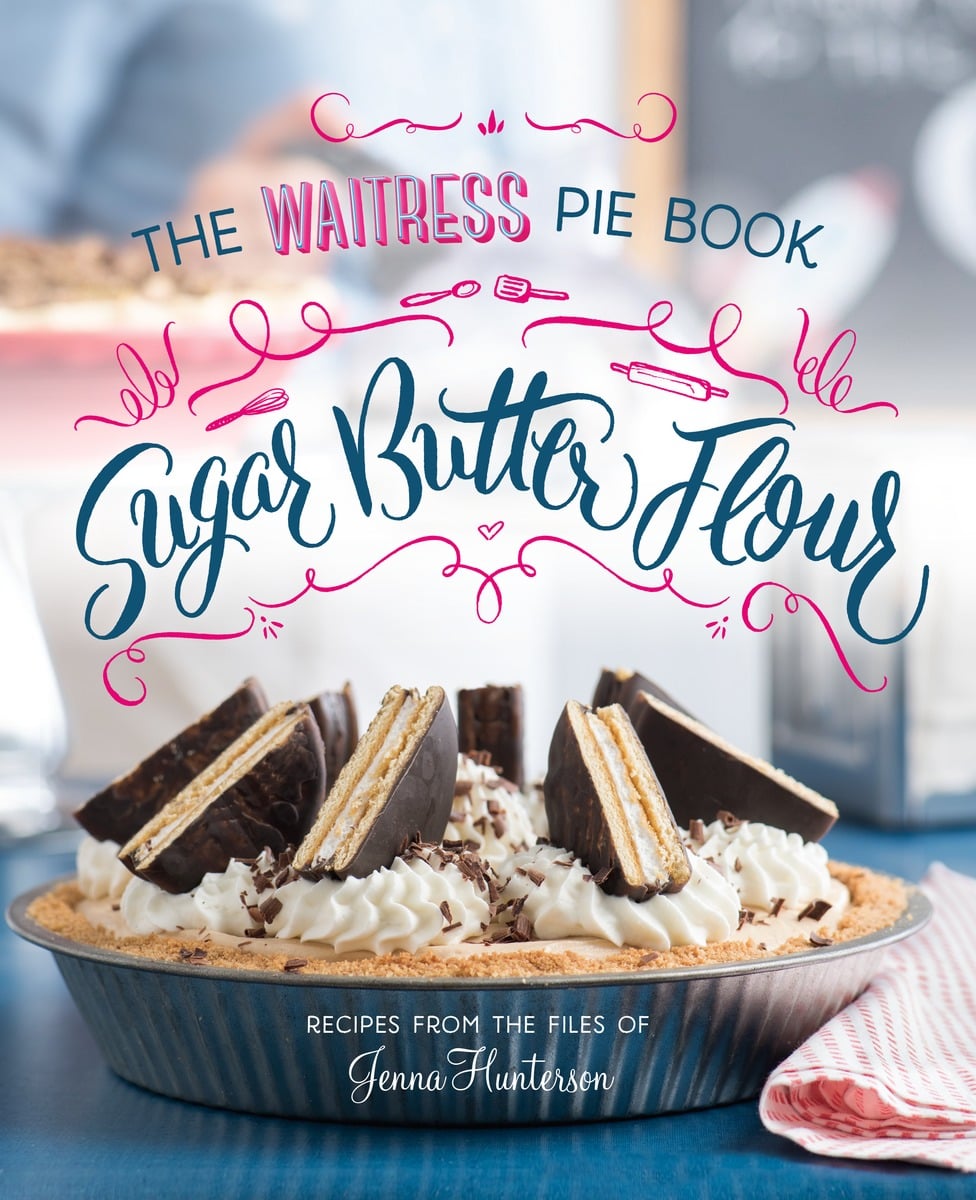 Notes
Someone once told me this pie was "biblically good, that's how good it was. That pie could win contests and ribbons and things," and I do believe they were right. I invented it with my mama when I was a girl, during my "mermaid phase;" now my own daughter and I make it together. The pineapple, coconut, oranges, like an old-time ambrosia salad, will tickle the fancy of any child, or the child inside you.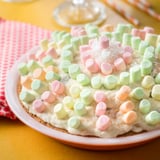 Ingredients
Shortbread Cookie Pie Shell
1 3/4 cups shortbread cookie crumbs (about 12 cookies)
6 tablespoons (3/4 stick) unsalted butter, melted
Filling
1/2 cup heavy cream, chilled
1 (8-ounce) package cream cheese, at room temperature
1 (14-ounce) can sweetened condensed milk
1 teaspoon pure vanilla extract
Pinch of salt
1 cup sweetened flaked coconut, plus 1 tablespoon for garnish
1 cup drained crushed pineapple
1 cup drained mandarin oranges
3/4 cup pecan pieces
2 cups colored mini marshmallows or additional mandarin oranges, for garnish
Directions
For the pie shell: Preheat the oven to 350°F. Toss together the crumbs and butter in a medium bowl to moisten. Press the mixture onto the bottom and up the sides of a 9 1/2 inch deep-dish pie pan. Refrigerate for at least 15 minutes to firm up the butter. Bake in the center of the oven for about 10 minutes or until just set and fragrant. Let cool to room temperature on a wire rack.
For the filling: In a chilled medium bowl using a handheld mixer, beat the cream on high speed until it holds firm peaks. Refrigerate until needed.
In a large bowl using the handheld mixer, beat the cream cheese on medium speed until smooth. Add the condensed milk, vanilla, and salt and beat until smooth.
Fold in the 1 cup of coconut, the pineapple, oranges, and pecan pieces. Fold in the whipped cream.
Pour into the pie shell and refrigerate for 4 hours, or until chilled and set. Decorate the top of the pie with the marshmallows and the remaining 1 tablespoon coconut.
Information
Category

Desserts, Pies/Tarts

Cuisine

North American

Yield

1 9 1/2 inch pie
Image Source: Reprinted from Sugar Butter Flour by arrangement with Pam Krauss Books/Avery a member of Penguin Group (USA) LLC A Penguin Random House Company. Copyright © 2017. Text by Daniel Gercke. Recipe by Sheri Castle. Photos © Evan Sung.