Michael Buble Eats Corn
There's Something Deeply Confusing About the Way Michael Bublé Eats Corn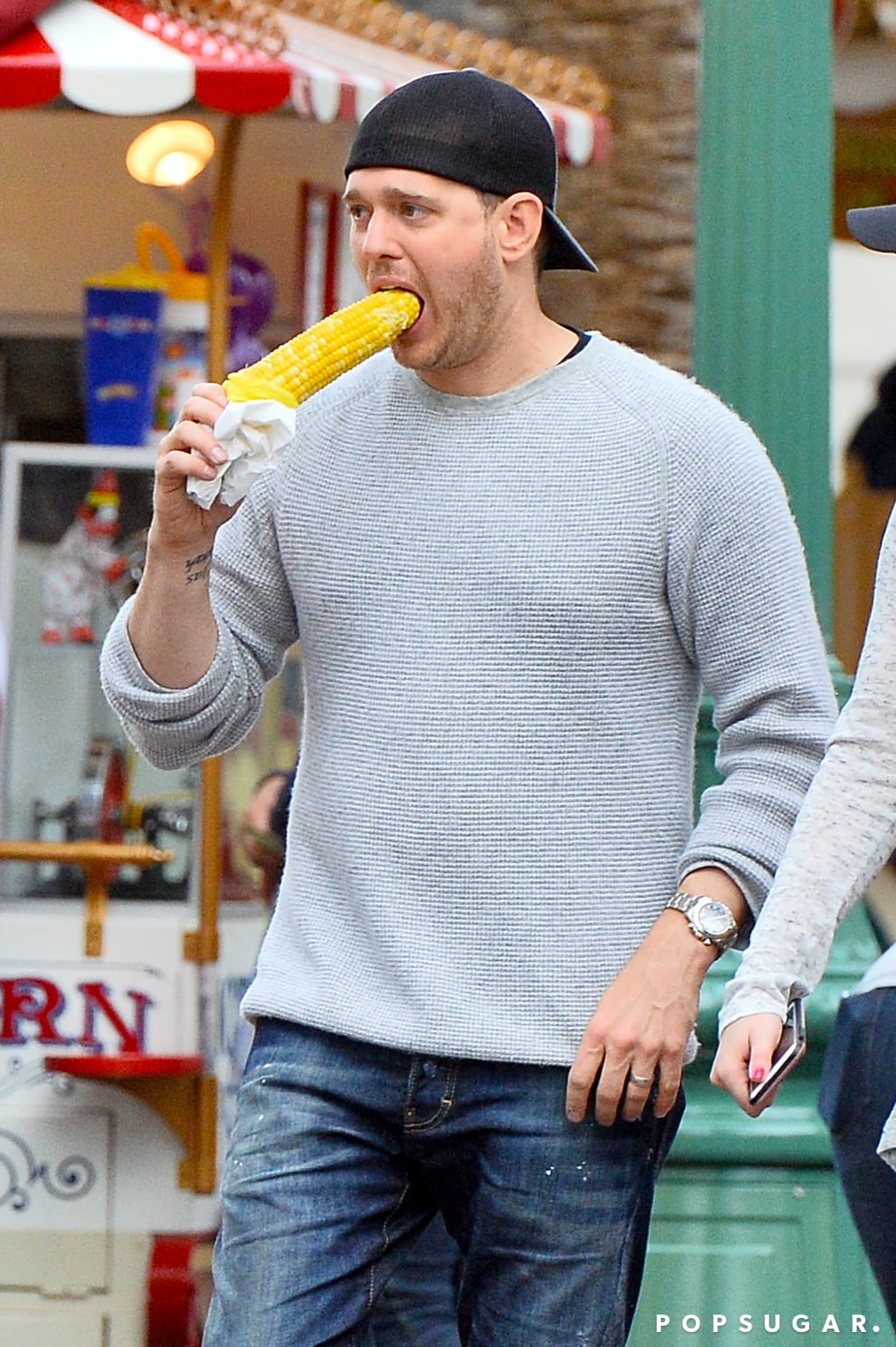 While at Disneyland, Michael Bublé stopped to enjoy a corn on the cob; however, there's something deeply confusing about his method of eating it. While most (or let's go with all) people turn the corn horizontally to gnaw on the kernals, the singer chose to go at the cob like he's eating a banana. This unique method reminds us of how Scooby Doo goes at a sandwich. You know, shove the whole thing in his mouth and pull the toothpick out. Here's the even more confounding part: he munched on the end then threw the rest of the uneaten corn in the trash! It's not pictured here, but seriously, there are images of this on the web.
Michael finally responded to the web in a Facebook post, "This is vegetable harassment!!! What I do with my Cobb is nobody's business. #mesocorny #I❤paparazzi #shuckme." It's impossible to know why he wanted to eat just the end, but it's certainly fun to speculate. Go ahead and do so below.
Why Would Michael Bublé Eat Corn Like This?
Maybe he prefers the unbuttered section.
He might like the dry, underripened kernels best.
I HAVE NO IDEA. This is too confusing.
He's probably just wanting to make news.
Perhaps he's cheating on his Paleo diet and feels guilty about the carbs.
He may actually think this is a banana.