Are Moscow Mule Copper Cups Safe to Drink From?
Yikes! Experts Are Warning Against Drinking Moscow Mules in Copper Mugs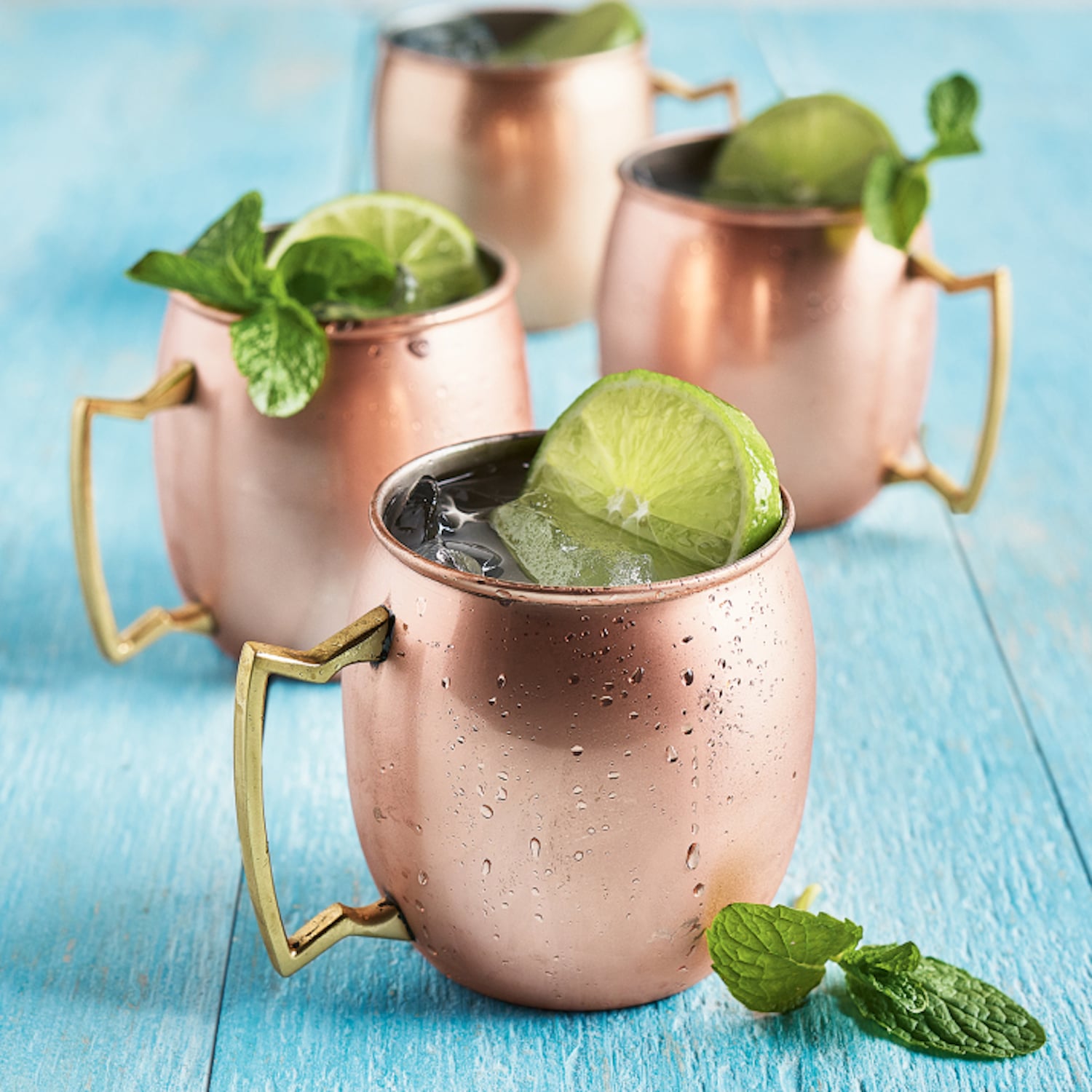 I'll be the first to admit that moscow mules are my favorite drink of choice
during social gatherings. With that being said, it was hard not to be concerned when I read the recent reports that drinking the spicy citrus drink out of thos
gorgeous copper mugs might not be the safest option. Experts over at the Iowa Alcoholic Beverages Division are warning against drinking alcoholic beverages from copper mugs because "high concentrations of copper are poisonous and have caused foodborne illness."
Due to the potential health concerns, the use of copper products in conjunction with food and drinks is limited in the state of Iowa. The good news is, almost all copper mugs on sale today, including this Moscow Mule Copper Mug ($20) from Sur La Table, have stainless steel or nickle lining. According to the Iowa Alcoholic Beverages Division, copper mugs "lined on the interior with another metal" are safe enough for consumers to drink from.
So the next time you order a moscow mule, you can likely breathe a sigh of relief knowing that you're most likely not consuming any copper materials mixed in with your drink that could lead to a potentially dangerous health hazard. We can all cheers to that!