Museum of Ice Cream Rainbow Sprinkle Pool
A Rainbow Sprinkle Pool That People Can Actually Swim in Is Coming to NYC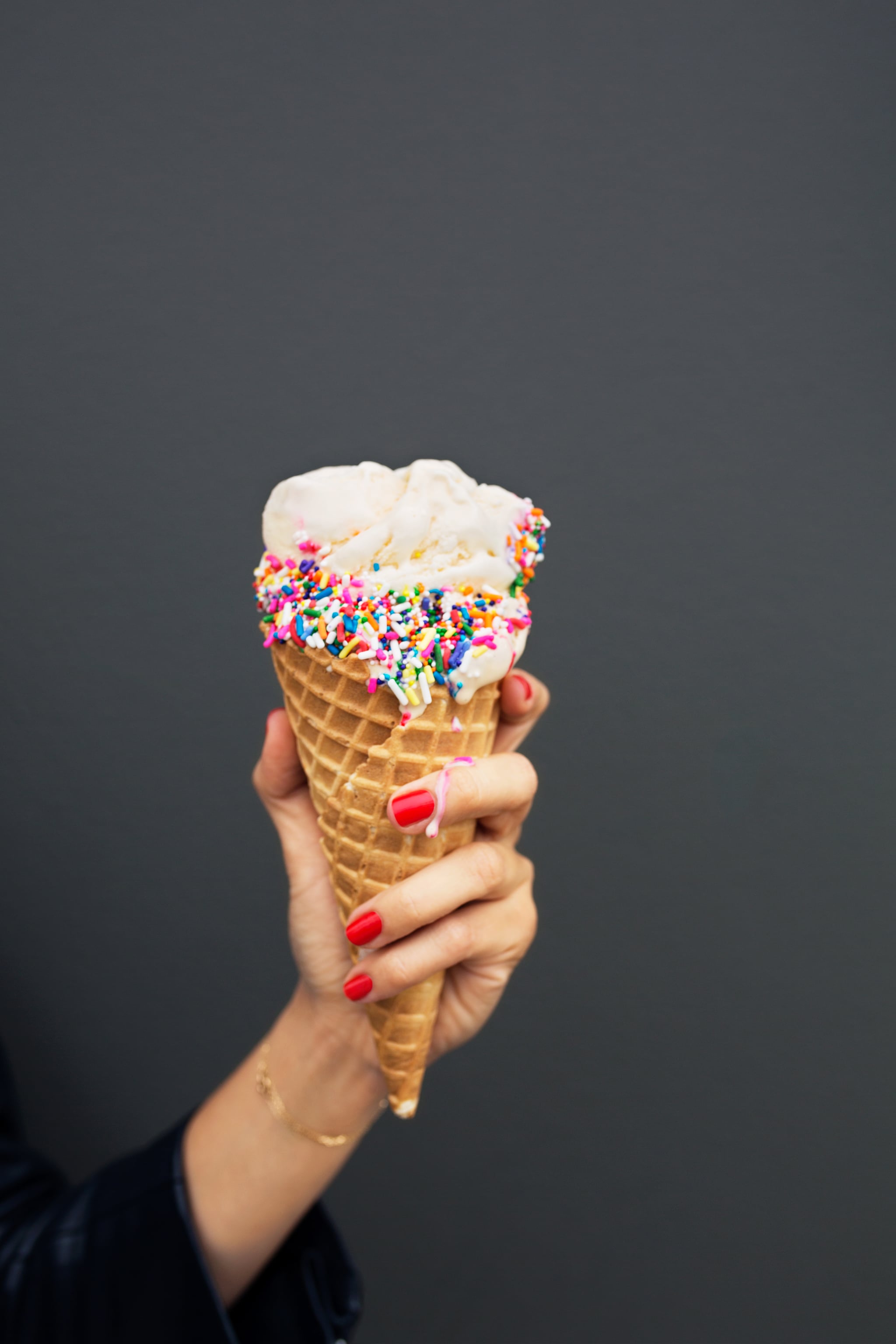 Opening in NYC's Meatpacking District on July 29, the Museum of Ice Cream will create a fully immersive experience that we can all get behind. According to the museum's website, there will be edible balloons, a chocolate room, a larger-than-life ice cream sundae, and various ice cream vendors on site. The feature that has created the largest buzz, however, is the pool filled with rainbow sprinkles that guests can actually swim in. Sadly, the rainbow sprinkles will be fake, but that's probably a good thing. People are already sharing plenty of fun photos on Instagram showing what the sprinkle pool really looks like.
The museum will only be open for a limited time from July 29 to Aug. 31, and because of expected high demand, it is already accepting reservations online. A single ticket costs $18 and includes admission into the museum for an hour and whatever ice cream you ingest while in the museum.
Image Source: POPSUGAR Photography / Sheila Gim
Would you pay $18 for admission into the Museum of Ice Cream?
SHUT UP AND TAKE MY MONEY!
No way — I can curate my own ice cream exhibit in my freezer.