Why Is It Called Neapolitan Ice Cream?
What Makes Ice Cream Neapolitan?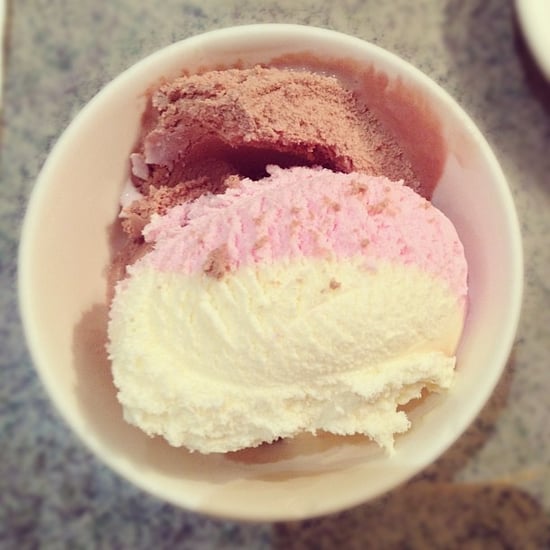 Neapolitan ice cream is known for its side-by-side layers of vanilla, chocolate, and strawberry ice cream. But what does a tri-flavored ice cream have to do with the province of Naples? The origins date back to the late 1800s, when Neapolitan immigrants arrived in America with a vast knowledge of desserts. One of the sweets they introduced to America was spumoni, an Italian ice cream that was typically molded and contained three flavors of ice cream, such as chocolate and pistachio, each with a layer of fruit and nuts in between them. This "Neapolitan-style ice cream" caught on in the United States, taking on the most popular flavors in America — vanilla, chocolate, and strawberry — a legacy that's still popular today.