New Food at Chipotle Cultivate 2014
3 Chipotle Dishes You Won't Find on Menus
It's about as rare as Chipotle's grilled steak to see new items on its menus, but the company constantly tests new dishes at food festivals. This Summer in San Francisco at the chain's own Chipotle Cultivate food and music festival, burrito-lovers noshed on kale salad, pork belly gorditas, and margarita pie ice cream (a partnership with Ben & Jerry's). For those who want in on these exclusivities, there will be two more Chipotle Cultivate festivals; one in Minneapolis, MN, (today, Aug. 23) and one in Dallas (Oct. 18), so you can see and taste the bites for yourself.
Chipotle Kale Salad With Grilled Steak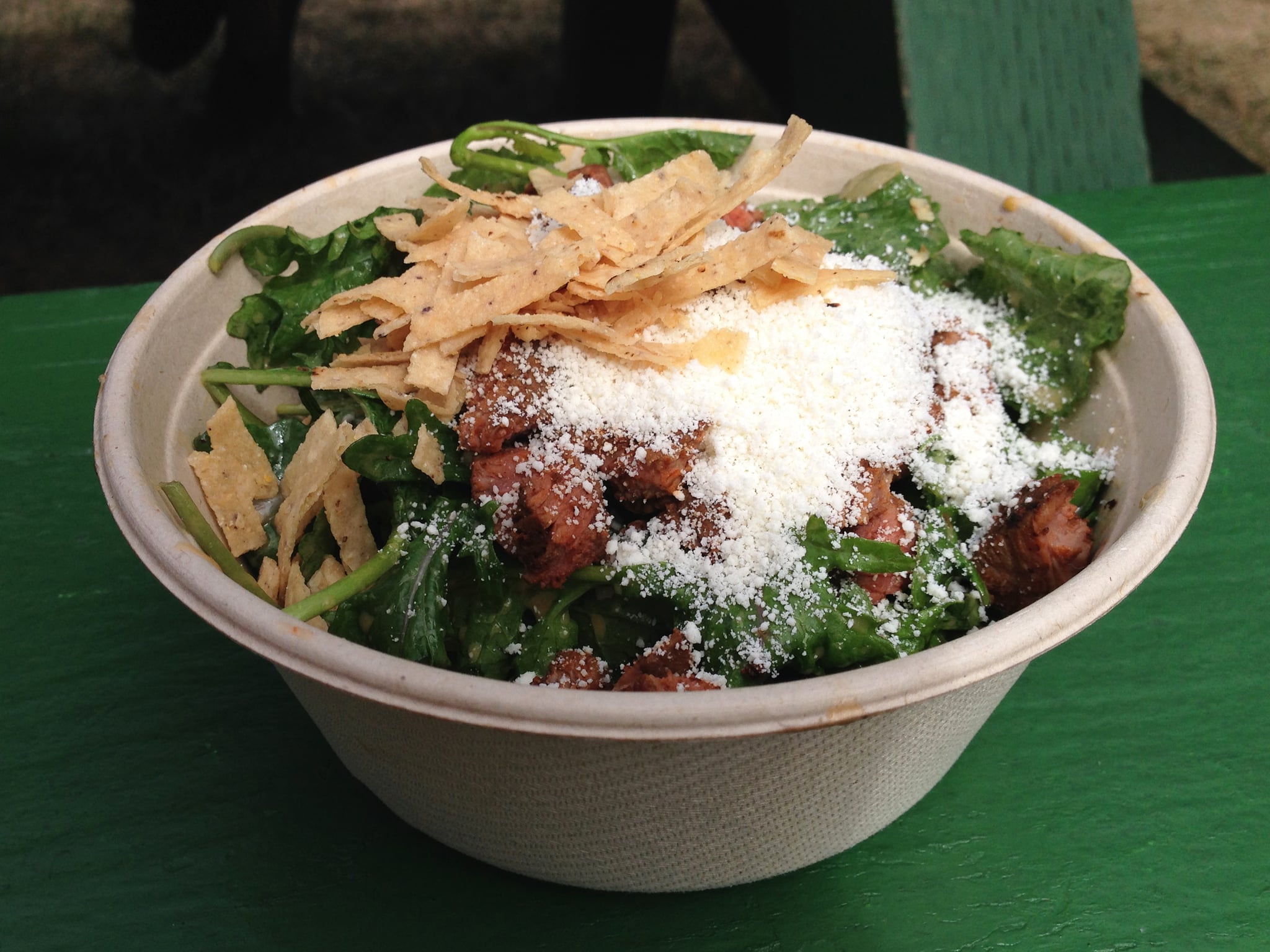 There is a whole lot to love in this bowl full of delicate baby kale, which is much easier to munch and more spinach-like than your run-of-the-mill kale. The tender grilled steak, roasted corn escabeche (pickled vegetables), and crispy tortillas give the salad substantial flavor and texture. The sweet chipotle-honey vinaigrette has been Chipotle's standard salad dressing for years, and it tastes just as great on baby kale as it does on romaine. The only thing that may be too overpowering is the crumbled cotija. Its dry, powdery consistency reminds me of Kraft's Grated Parmesan, and it took away from the bold flavors already present in the bowl.
Chipotle Pork Belly Gordita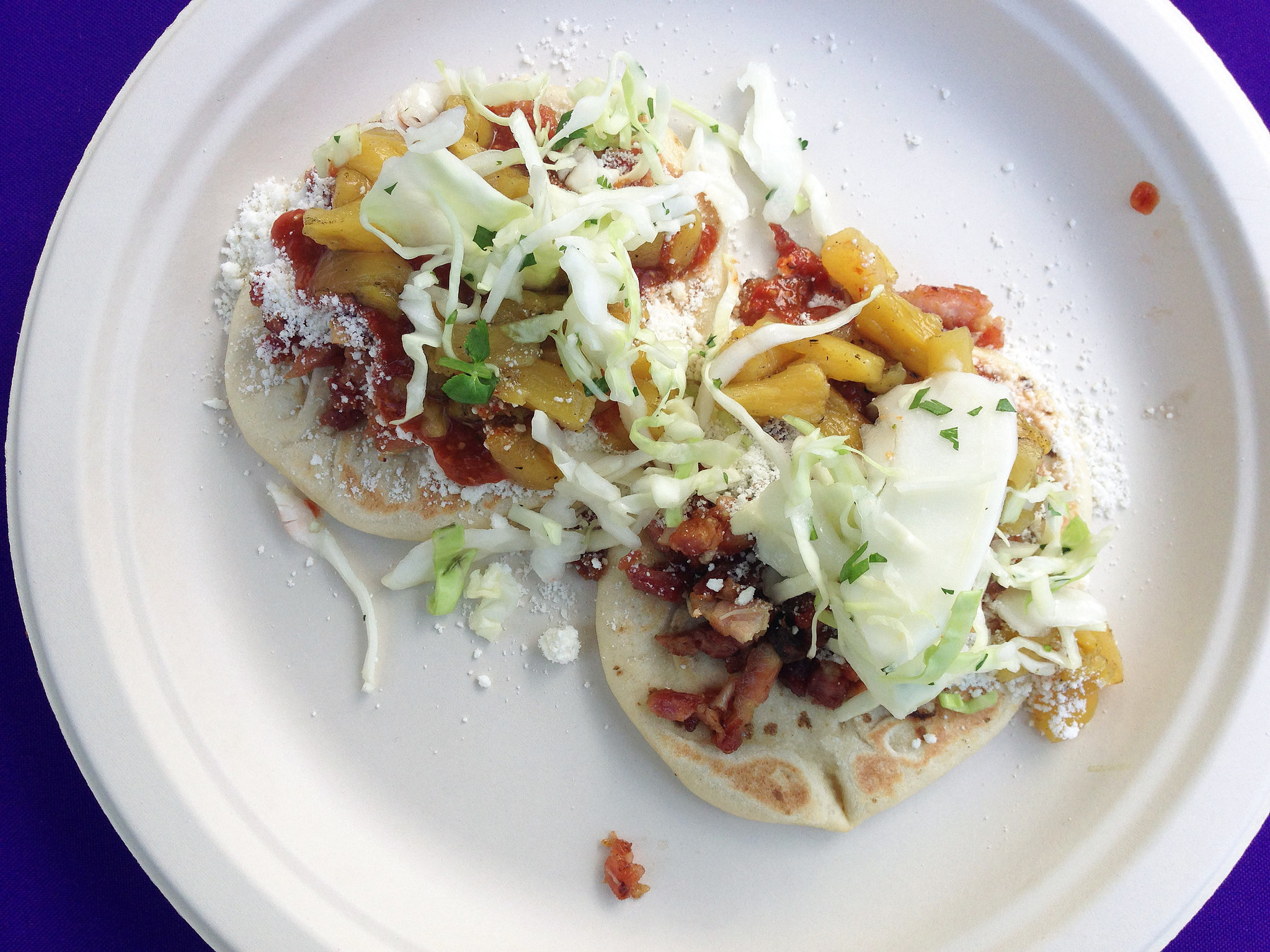 At the festival, pork belly wafted in the air, and thus this stand had the largest line. Chipotle workers grill the flatbread to order and top them with pineapple, crunchy cabbage, spicy tomatillo red chili salsa, and cotija cheese. The smoky-sweet pork belly is perfectly caramelized, and it's so good that you may want to ask for double meat. This item may exceed the Chipotle chili in terms of deliciousness, and I think a hack is in order.
Ben & Jerry's Margarita Pie Ice Cream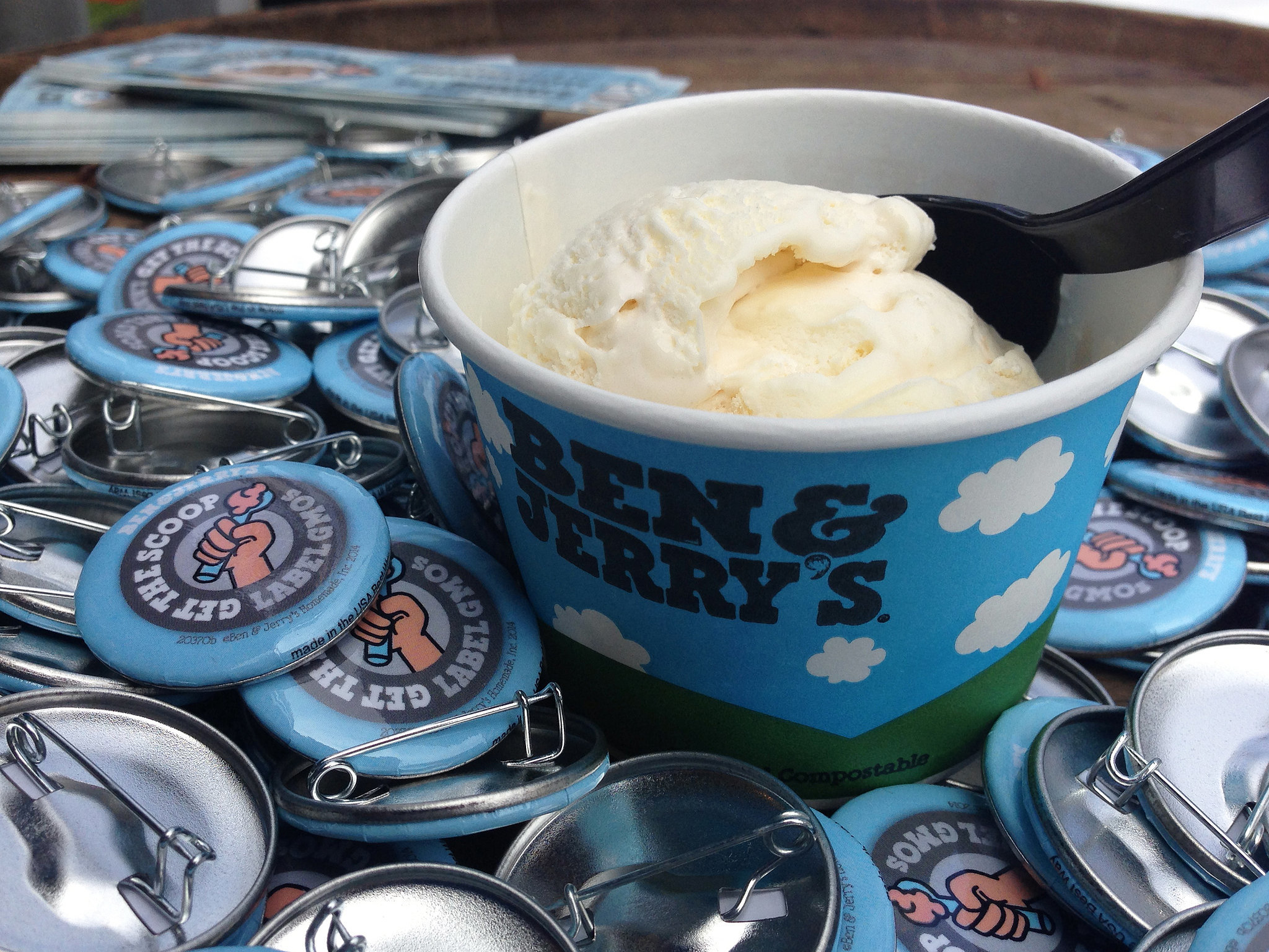 Ben & Jerry's teamed up with Chipotle to release a limited-edition flavor: Margarita Pie. Shortbread crust pieces and tequila marshmallow swirls fill the lime ice cream. The lime is subtle and not too mouth-puckeringly sour, which I enjoyed, but some found it to be underwhelming. The tequila marshmallow swirl fluffs up the texture of the ice cream and adds to the margarita flavor. There are enough flaky shortbread crust pieces strewn throughout to make you think you're dining on ice cream pie. Though the company doesn't have any plans to release the flavor nationwide, we're really hoping that changes.