Oreo Mint Flavored Chocolate Candy Bar Review
Oreo's New Chocolate Bar Tastes Like Mint Chocolate Chip Ice Cream!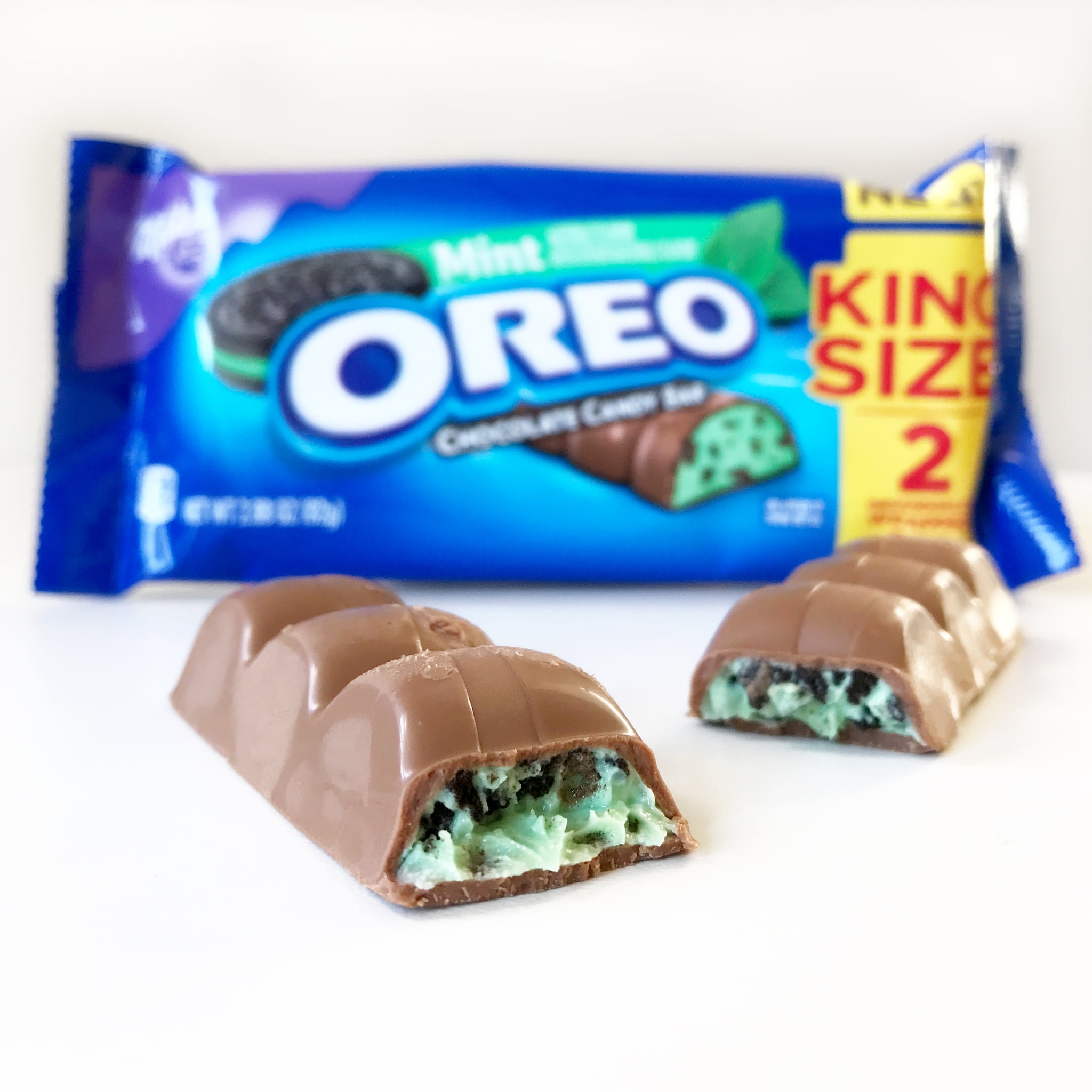 My favorite ice cream flavor of all time is mint chocolate chip, and that's immediately what I thought of when I tried Oreo's new Mint Flavored Chocolate Candy Bar. It seems like Oreo is paying more attention to its Milka chocolate bars lately since it's the wild cookie flavors that usually get all the attention, and thanks to this new product, we're completely on board.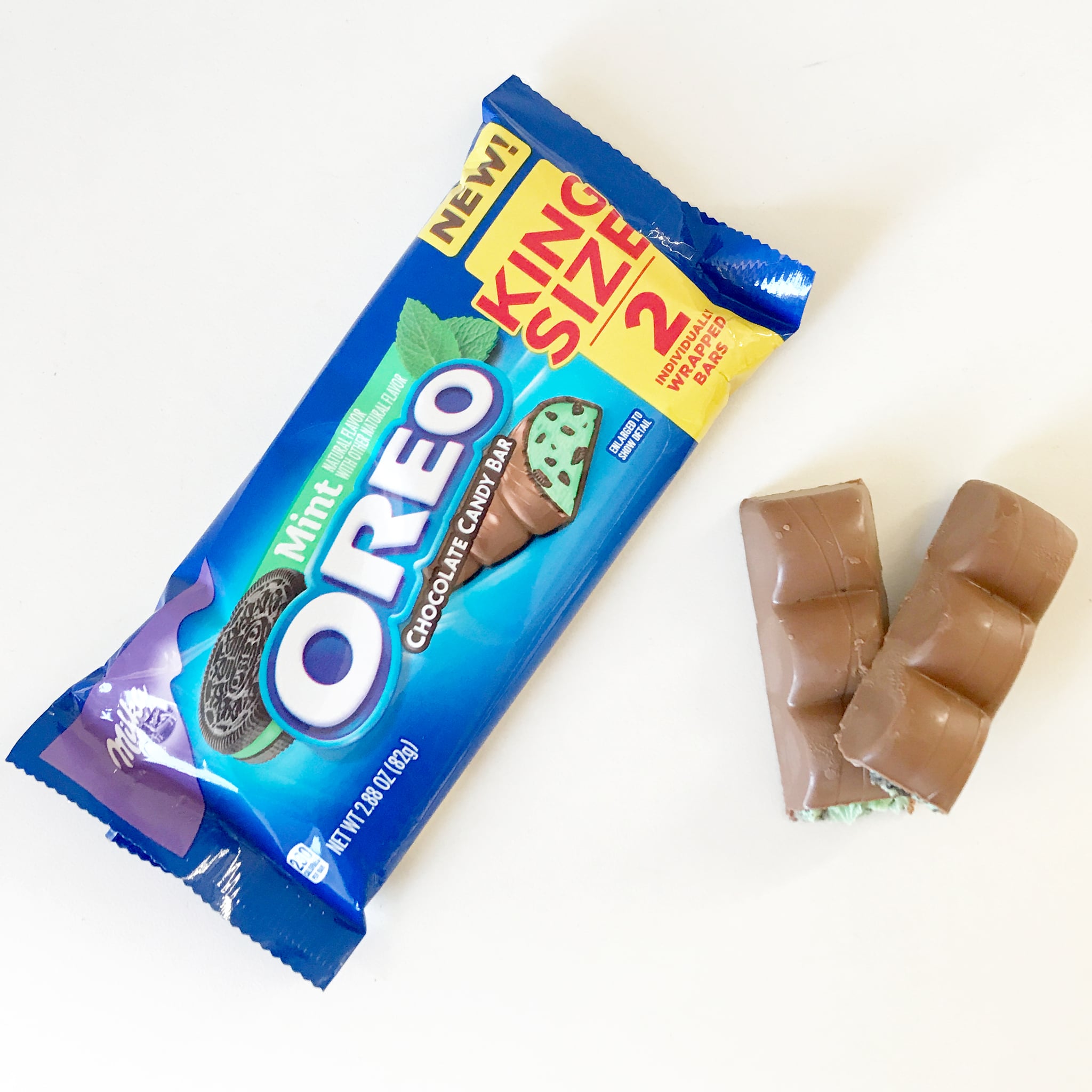 Fans of Thin Mints and Andes Mints will recognize similar flavors in Oreo's minty chocolate bar, which is filled with a creamy green creme that's packed with chunks of Oreo cookies. The milk chocolate candy bars, available in regular size ($1) and king size ($2), have six square-shaped pieces in each one, offering the perfect bite-size shape and equal amounts of mint and chocolate in every mouthful. "It's like a Thin Mint but more chocolaty" and "It reminds me of an Andes Mint with a crunch," said some of our resident Oreo experts upon taking a bite. We were a little worried the mint flavor might taste artificial or too much like chewing gum, but that's not the case at all. And since the candy bar tastes so much like mint chocolate chip ice cream, we strongly believe it would taste amazing frozen!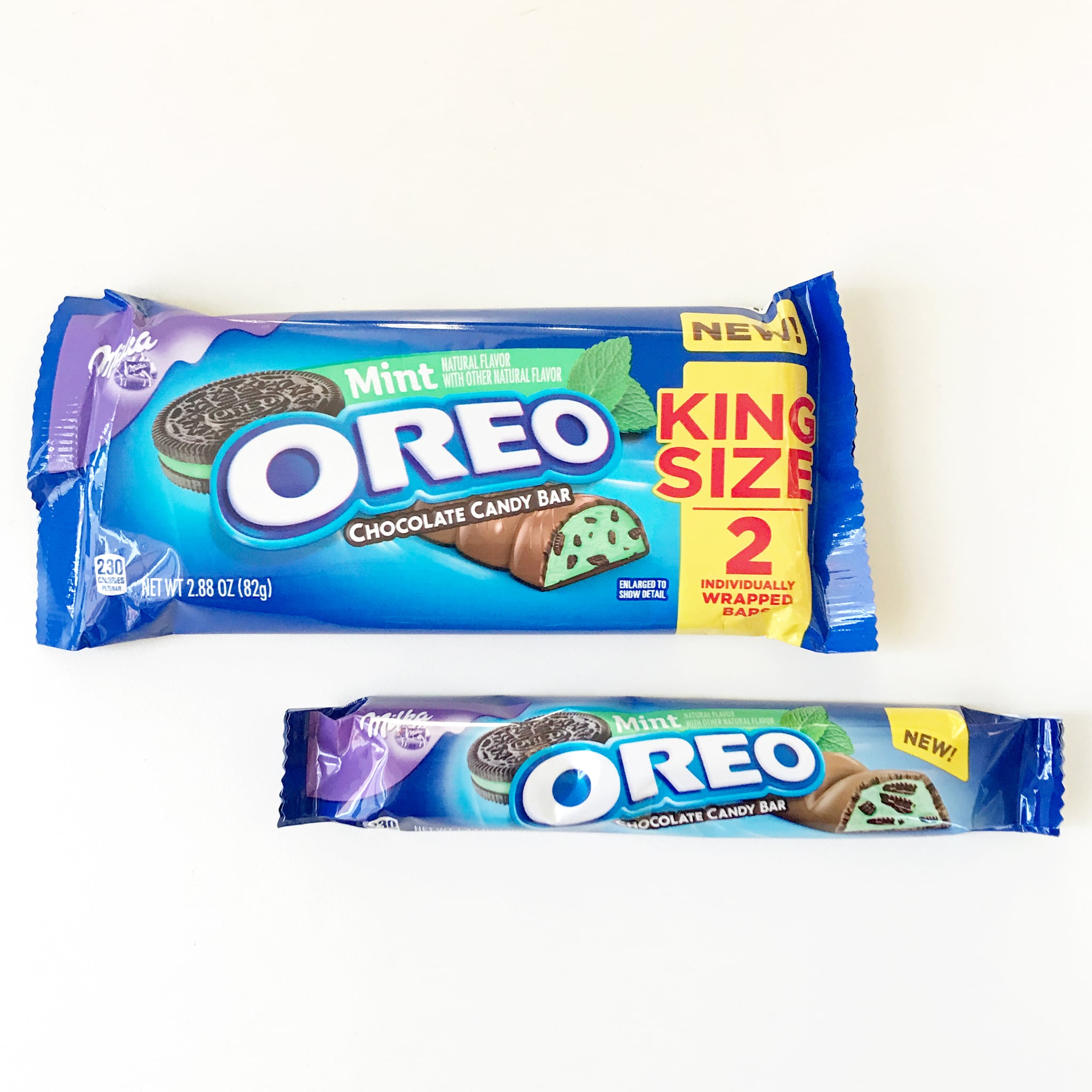 While we're all for the latest and craziest Oreo cookie flavor release, we have to say this candy bar might be even better than an actual Oreo. The Oreo Mint Flavored Chocolate Candy Bar is available nationwide, so the next time you're looking to get your mint-chocolate fix, forgo the ice cream and pick this up instead.
Image Source: POPSUGAR Photography / Erin Cullum