Outback Bloomin' Onion With Cheese Fries
This Is Not a Drill: Outback Is Releasing a Bloomin' Onion Topped With Bacon Cheese Fries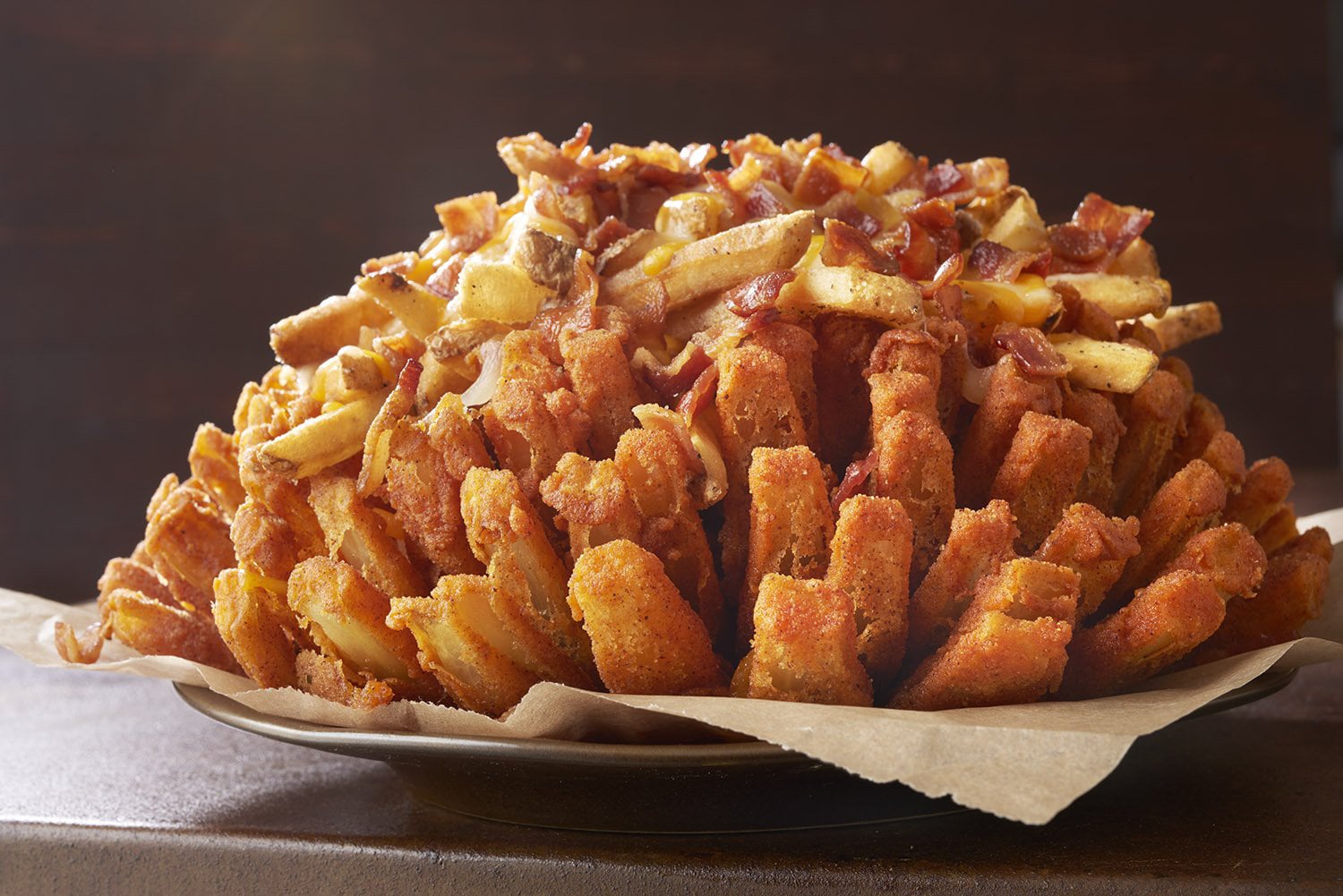 "How can we make a heaping pile of fried onions even more decadent and unhealthy?" Outback Steakhouse must have thought to itself before creating the bacon-cheese-fries-topped Bloomin' Onion, complete with spicy ranch dressing. Hitting menus on June 21, this monster of an appetizer is appropriately named the Loaded Bloom, and it was "inspired by Outback's upcoming, limited time 'Big Australia' menu which features bigger, Aussie-sized portions," an Outback rep told People. How do you feel about this creation?
Would you order the Loaded Bloomin' Onion?
Um, yes. I need this NOW.
No. What is wrong with you, Outback?