Panda Express Orange Chicken Recipe
The Secret Behind Panda Express's Famous Orange Chicken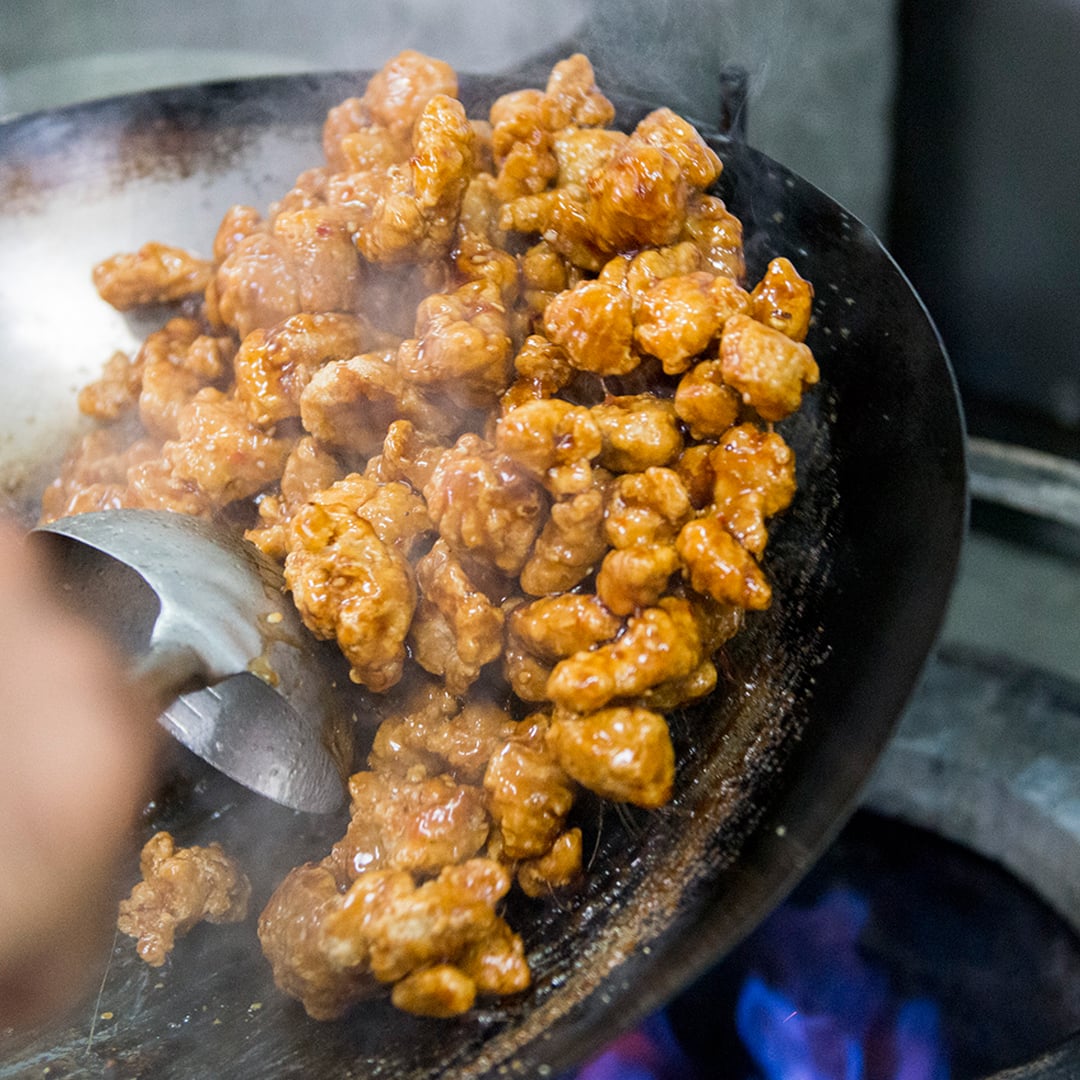 Arguably the best item at Panda Express is its fried chicken pieces smothered in the famous chili-orange sauce. The Chinese Kitchen shared its homemade version of the Panda Express orange chicken recipe with us, which begins by making a "pancake-like batter" to coat the chicken in. Yum! The chicken pieces fry up in six minutes, so this isn't the most labor-intensive recipe. Serve it up with some steamed rice and stir-fried broccoli for the complete Panda experience. Or wrap everything up in a large tortilla, like the newly released Panda Express Orange Chicken Burrito. We won't judge!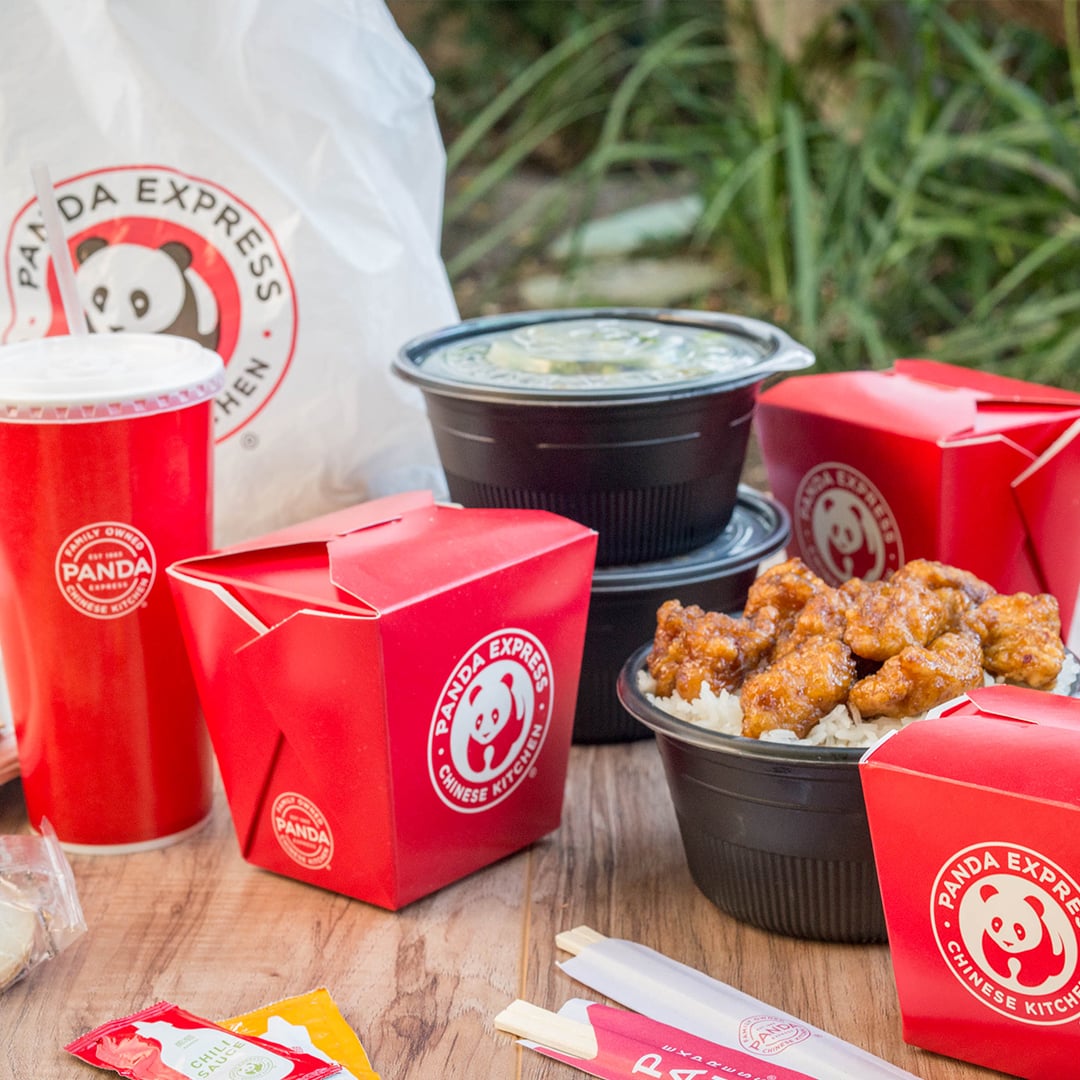 Homemade Orange Chicken
From Panda Express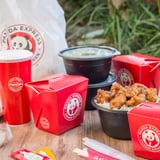 Ingredients
For chicken preparation:
2 pounds boneless, skinless dark meat chicken
1 tablespoon salt
1 teaspoon ground white pepper
1 cup cornstarch
3 cups all-purpose flour
1/2 egg
2 cups plus 2 tablespoons neutral oil, divided
1 1/2 cups water, as needed
For orange sauce:
2 tablespoons soy sauce
1/4 cup orange juice
1/4 cup brown sugar
1/4 cup granulated sugar
1/2 cup white vinegar
1/4 cup water
For cooking:
1 tablespoon vegetable oil
1/2 teaspoon ginger, minced
1 tablespoon garlic, minced
1/4 teaspoon chili (red pepper flakes)
1 tablespoon cooking wine or sherry
1 teaspoon sesame oil
2 tablespoons cornstarch
2 tablespoons water
Directions
For chicken preparation: Cut chicken into 1"x1" cubes; set aside and refrigerate.
In a medium-size bowl, mix salt, ground white pepper, cornstarch, and AP flour. Add egg, 2 tablespoons oil, and water until you have achieved a pancake-batter consistency. Mix chicken with batter and refrigerate for 30 minutes.
For the orange sauce: Mix all ingredients together in a bowl and hold to the side.
For cooking: Heat 2 cups oil in a wok or heavy-bottom pan to 350ºF. Gently drop chicken piece by piece in the oil and let cook for 5-6 minutes until golden brown. Remove chicken using a spider or a strainer and set aside on paper towels to drain. Safely dispense fry oil when cool.
Bring a separate pan to medium-high heat and add 1 tablespoon vegetable oil. Then quickly add ginger, garlic, chili, and cooking wine. Note: be careful not to burn the garlic. Add orange sauce mixture and bring to a boil. Mix cornstarch and water together and add to the pan and stir until sauce thickens. Add chicken and mix thoroughly with the sauce. Add sesame oil at the end.
Information
Category

Main Dishes

Cuisine

Chinese

Yield

Serves 4