Parmesan Pea Spread Recipe
This Versatile Pea Dip Can Transform Into Pasta Sauce or Soup!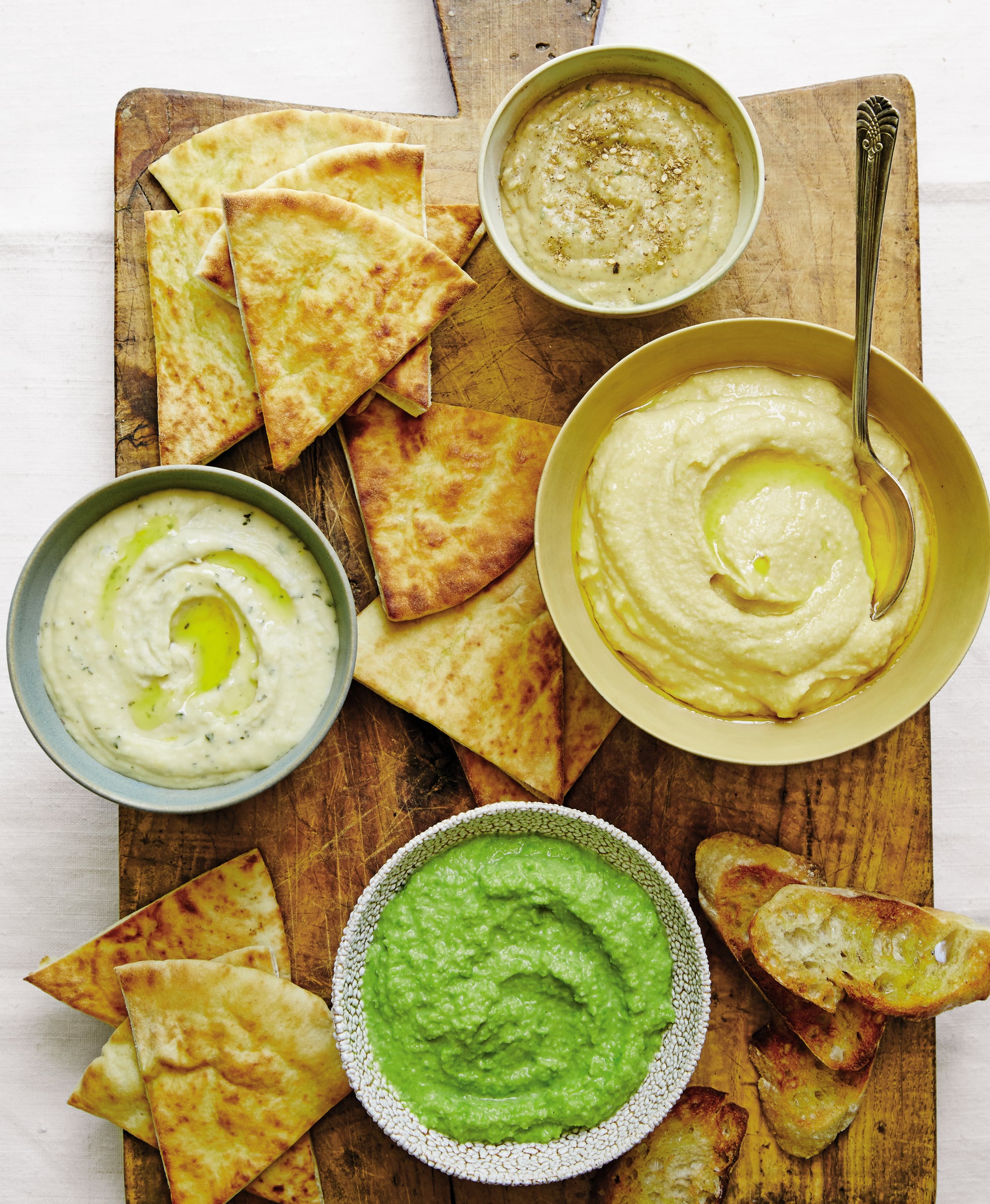 This parmesan-pea spread from Graze by Suzanne Lenzer ($21) can be slathered on toast or used as a base for a soup or sauce. Thankfully, you can prepare it year-round with fresh or frozen peas and still have a consistently rich, sweet, and savory flavor.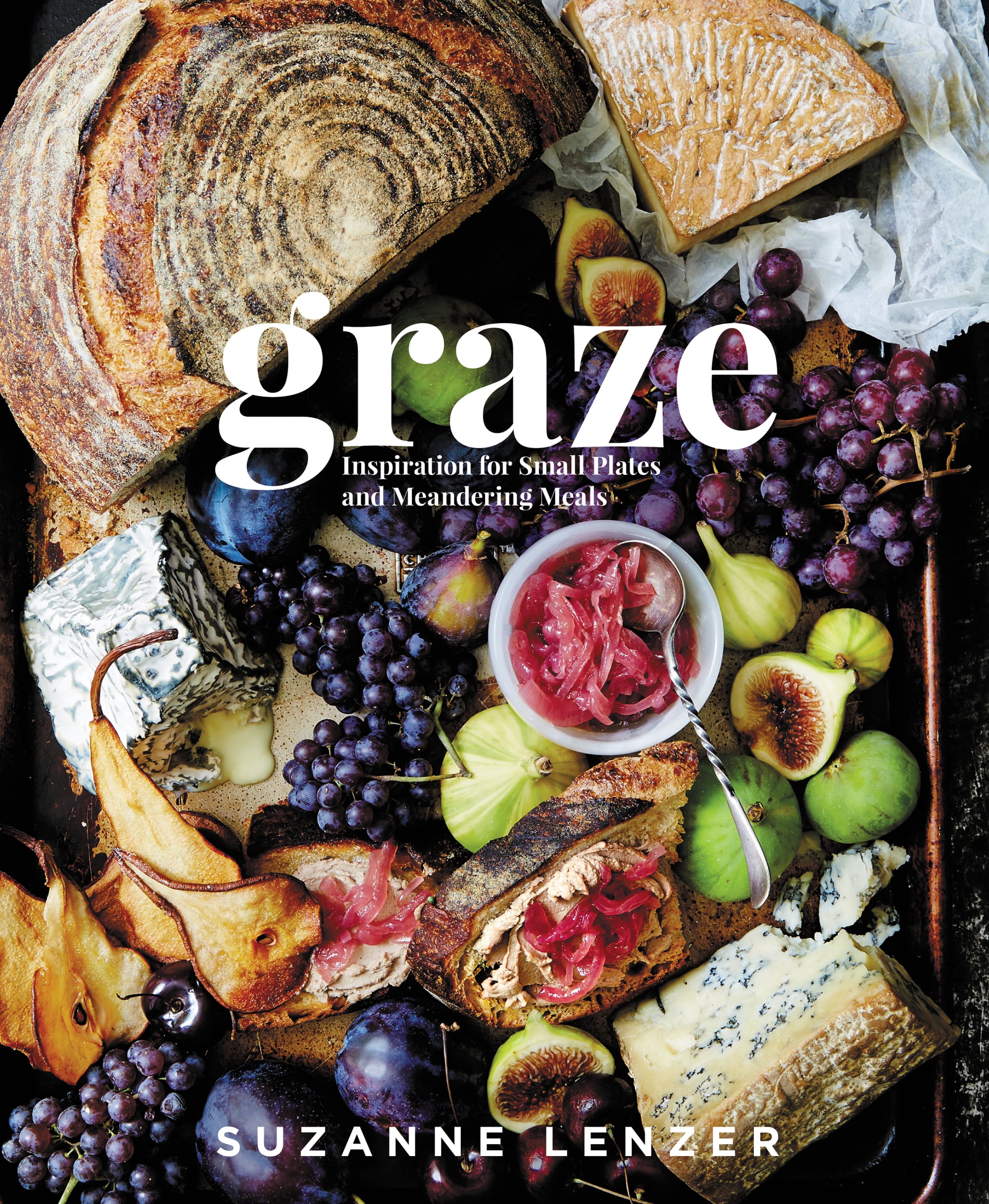 Parmesan Pea Spread
From Graze by Suzanne Lenzer ($21)
Notes
I love fresh peas. I even love shelling peas: the way the pods pop when they're just off the vine; how the peas lie in their emerald cocoon lined up from barely-there to brazenly plump; how my fingers smell fertile and mossy after all the shells have been emptied of their virescent pearls. Fresh peas are a treat, a seasonal romance I look forward to all winter that's far too fleeting, which is why my freezer is rarely without a box of the frozen kind. Captured at their peak, frozen peas are reliable in flavor and dependable when you have nothing fresh in the house.
Derived many moons ago from a risotto recipe by Nigella Lawson, I've turned this commonsense combo of peas, butter, and Parmesan into a spread for crostini, smeared it on a pizza crust for something unexpected, loosened it with cream and served it over pasta, and even thinned it with chicken stock for a refreshing summer soup. Like with many recipes in my repertoire, I use the basic idea for many different dishes; but in its purest form, I smear it on toast.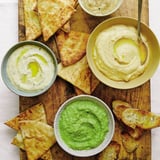 Ingredients
1/2 stick (4 tablespoons) unsalted butter, at room temperature
1 tablespoon minced shallot (about 1/2 shallot)
3 cups fresh peas
or 1 box (10 ounces) frozen peas
1/2 cup chicken stock
1/2 cup freshly grated Parmesan cheese, or more to taste
Salt and freshly ground black pepper
Fresh mint leaves, for garnish
Directions
In a large saucepan, melt 2 tablespoons of the butter over medium heat. Add the shallot and cook until just soft, 3 to 4 minutes. Add the peas and swirl them around in the butter until nicely coated, then increase the heat to medium-high and add the chicken stock. Bring the stock to a simmer and cook the peas until they're tender but still bright green, no more than 2 or 3 minutes for frozen peas or about 5 minutes for fresh.
Carefully transfer the pea mixture to a food processor and add the remaining 2 tablespoons butter and the Parmesan. Puree the mixture until smooth. Season with salt and pepper and adjust the seasoning as needed (add more cheese, if you like).
I serve this spread on toasted bread with a mint leaf and another good shave of cheese, but if you like the idea of adding mint to the puree, feel free to add a few leaves to the mix; just be cautious – the mint can overpower the delicate sweetness of the peas if you have a heavy hand.
Information
Category

Condiments/Sauces

Cuisine

North American
Image Source: Nicole Franzen