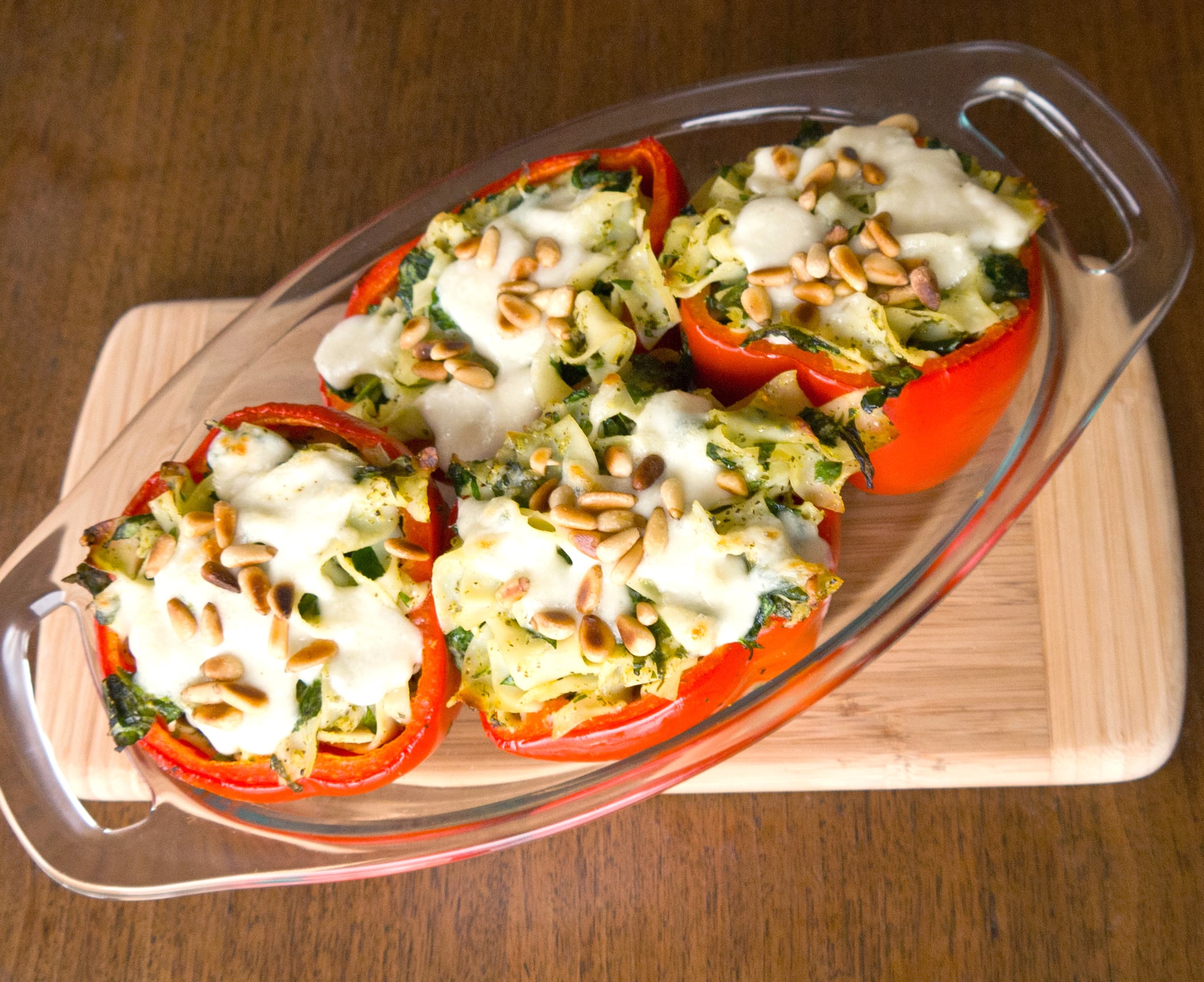 Take stuffed peppers to the next level with the help of pesto-sauced noodles and melty, fresh mozzarella. Add a topping of toasted pine nuts, and the result is a stellar side dish that looks lovely alongside pork chops or a beautifully cooked steak. And any leftovers will have everyone at your office drooling over your delicious-looking lunch.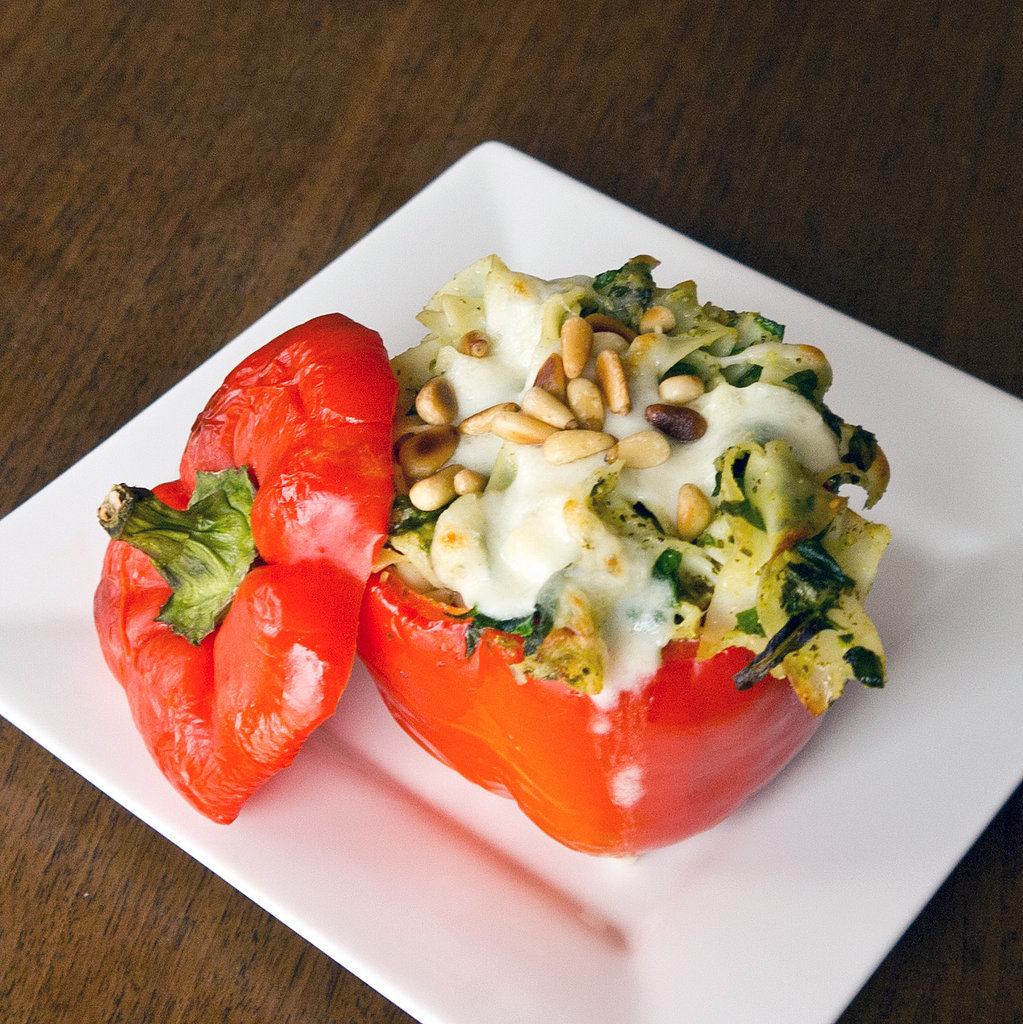 Pasta-Stuffed Red Peppers
From Sarah Lipoff, POPSUGAR Food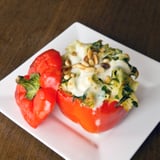 Ingredients
4 red bell peppers
2 cups No Yolks® Extra Broad noodles
1/4 cup pesto
1/4 cup parmesan cheese
1/2 cup shredded fresh mozzarella cheese
2 tablespoons toasted pine nuts
Directions
Preheat oven to 375°F.
Bring a medium saucepan of salted water to a boil. Cook noodles and drain, returning to the pan. Turn off heat and add the pesto and parmesan cheese, stirring to coat.
Cut off the tops of the red peppers, removing seeds and any white membrane. Do the same with the tops, reserving them for later.
Place the peppers in a casserole dish, and evenly distribute the pesto noodles between the peppers. Pour 1/4 cup water in the casserole dish around the peppers and replace the tops, which helps them cook through while infusing the pasta with the flavor of the red pepper.
Bake for 20 minutes, then remove from the oven. Remove the red pepper tops and evenly distribute the fresh mozzarella over the pasta. Cook for an additional 10 minutes, or until the cheese starts to bubble. Discard the pepper tops or reserve for plating.
Sprinkle with pine nuts before serving.
Want more comfort-filled noodle recipes? Check out this collection of dishes that really hit the spot.
Information
Category

Pasta/Noodle, Side Dishes

Cuisine

North American

Yield

Serves 4