Peach and Raspberry Coke Flavors
Coke Just Added Unexpected Soda Flavors Made With 2 of Your Favorite Fruits!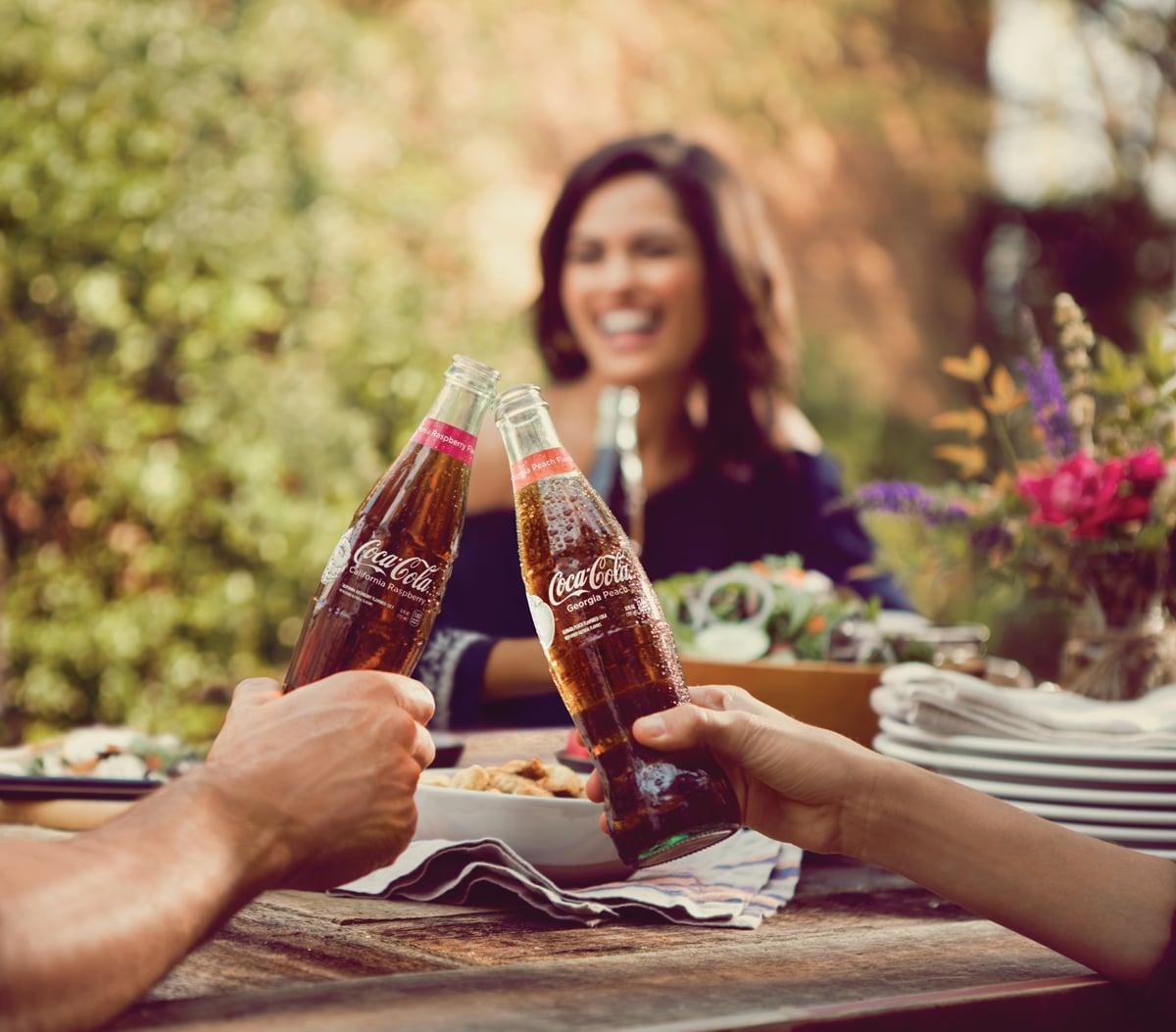 Coca-Cola is breaking from tradition with the introduction of two new flavors: Georgia Peach and California Raspberry. Exploring its "artisanal roots," this is the brand's first "flavor innovation" since Vanilla Coke in 2002! On the heels of Diet Coke's new, fruity flavors announced in January, these new Coke flavors are perfect for those who prefer a bubbly soda with an unusual twist. The new drinks are made with peach flavor sourced from peaches grown in Georgia and raspberry flavor sourced from raspberries grown in California, respectively.
Coca-Cola Georgia Peach and Coca-Cola California Raspberry are available starting now, and you can find them in grocery stores, restaurants, and bars across the country in 12-ounce glass bottle singles or four-packs. The company worked with 9,500 consumers and explored more than 30 flavor options before deciding on these two, so they must be worth the hype.
Image Source: Coca-Cola