Pizza Pot Pie | Food Video
This Pizza Pot Pie Is Like Personal-Size Deep Dish
If there is one thing the entire world can come together on, it's got to be our love of pizza. Am I right?! Here's a fun, new spin on pizza — pizza pot pie! This combines homey, comforting cravings of buttery pot pie with an undeniable obsession with pizza!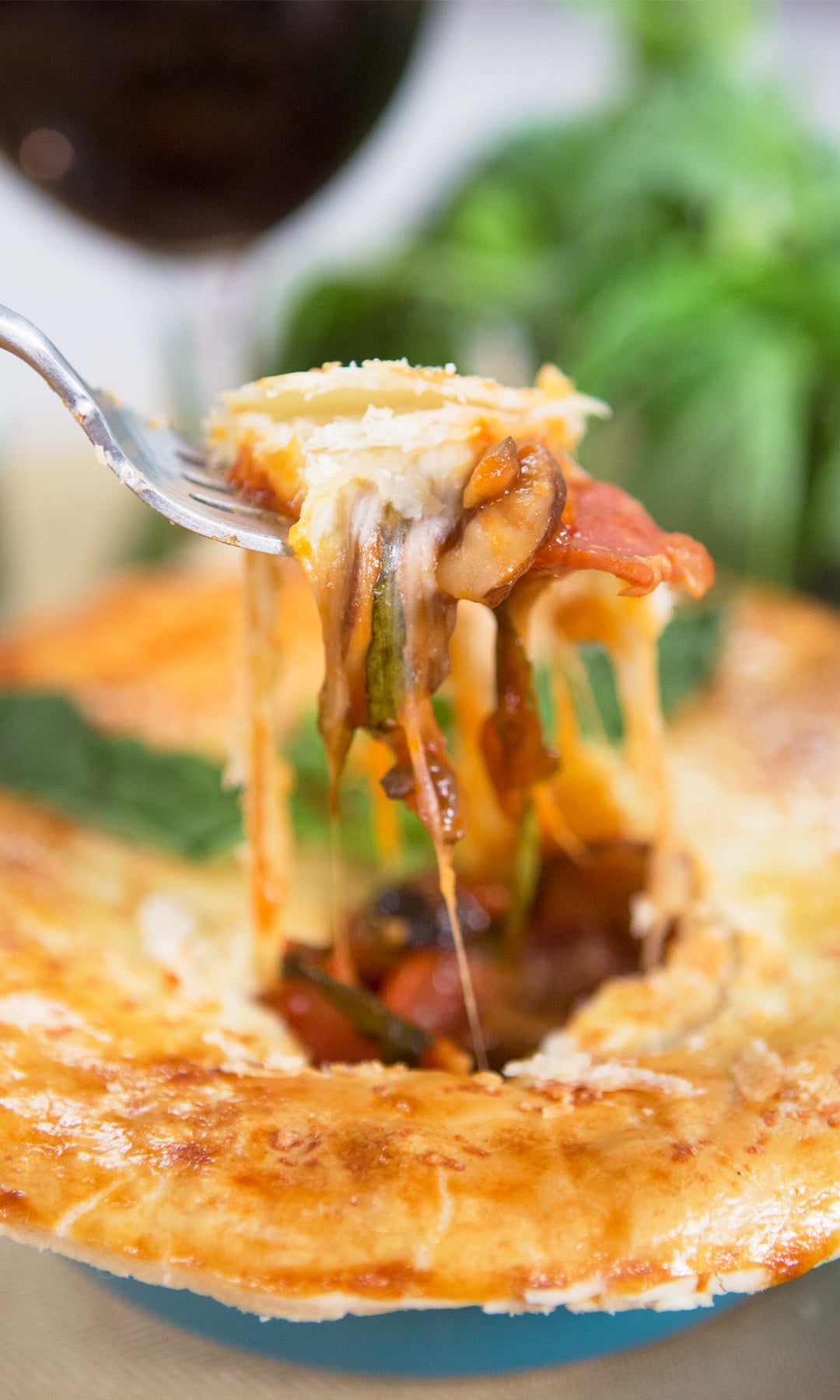 Pizza Pot Pie
From Nicole Iizuka, POPSUGAR Food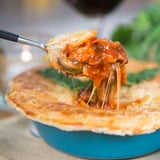 Ingredients
1/2 tablespoon olive oil
1/2 cup red onion, diced
1 cup cremini mushrooms, sliced
1/2 cup bell pepper, diced
1/4 cup black olives, sliced
1 cup pepperoni, quartered
16 ounces pizza sauce
2 tablespoons basil, chiffonade
1 cup mozzarella
1 pie crust
1 egg
1/4 cup parmesan
Basil, for garnish
Directions
Preheat oven to 400ºF.
In a medium sauce pot over medium heat, heat oil, then cook onions and mushrooms until soft and cooked through. Add bell peppers, black olives, and pepperoni and cook for just a bit longer, until the peppers have softened slightly. Add pizza sauce and continue cooking until the sauce is heated through. Remove from heat and mix in basil.
Place a tablespoon of mozzarella at the bottom of 4 medium-size ramekins. Divide the pizza mixture evenly between the ramekins and then top with the remaining mozzarella.
Unroll pie crust and cut into quarters. Trim off the points so it loosely resembles a circle. Place one piece over each ramekin and press down the sides to seal. Use a knife to cut a cross slit in the center of each pie as a vent. Use extra crust to create any decorations of your choice. Brush the top of the pastry with egg wash and sprinkle with parmesan. Cook for 10-14 minutes, or until pie crust is cooked through and golden brown on top.
Garnish each pie with a piece of basil and serve warm.
Information
Category

Appetizers, Puff Pastry

Yield

Serves 4

Total Time

29 minutes, 59 seconds