Pop-Tarts Secrets Revealed
7 Things You Never Knew About Pop-Tarts, Straight From an Insider Employee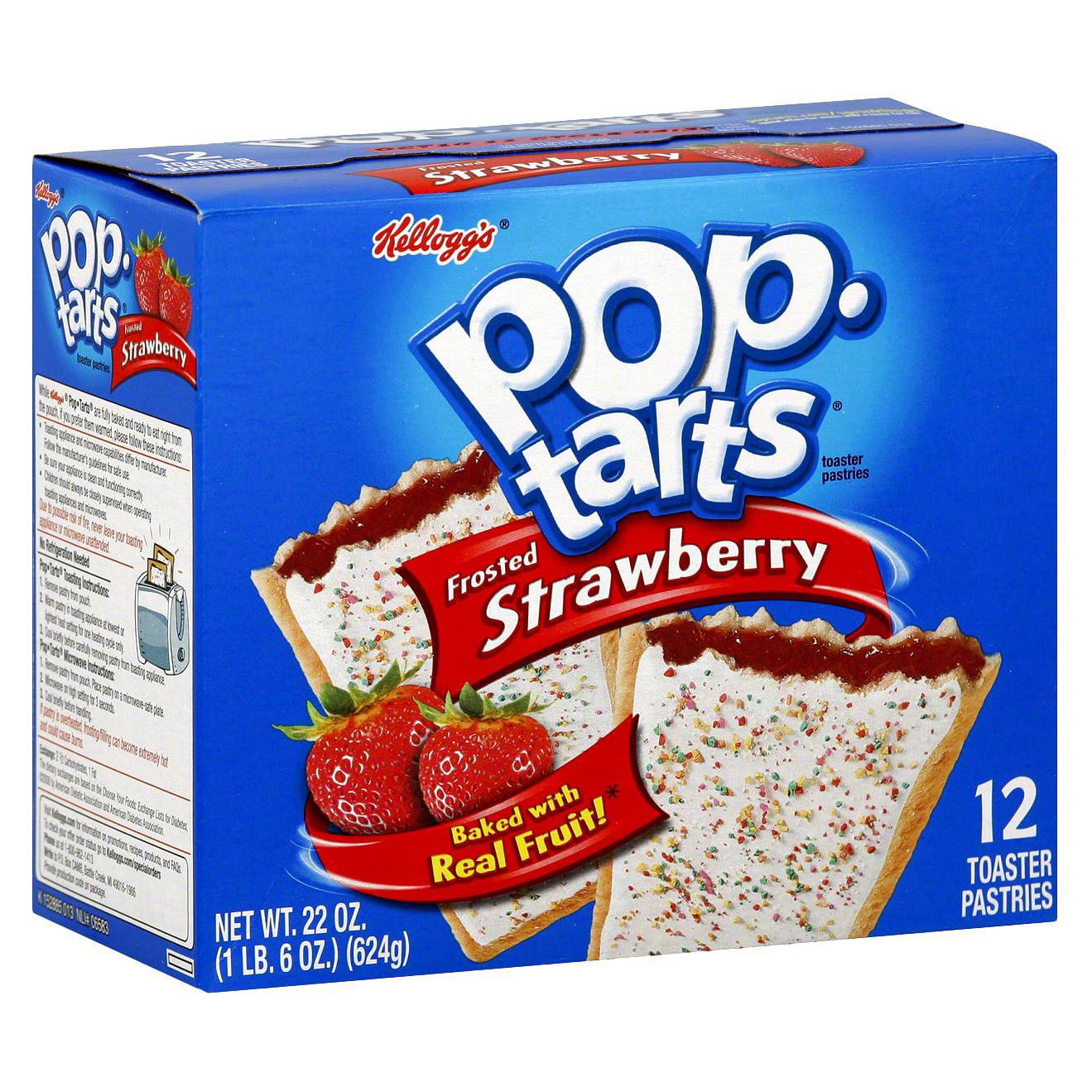 If Pop-Tarts have always remained a staple in your breakfast routine (no shame), you'll want to know these fun facts straight from the brand itself. A Pop-Tarts representative shared these behind-the-scenes facts with POPSUGAR, and they'll make any Pop-Tarts-lover have an even greater appreciation for the classic toaster pastry. For instance, can you imagine a time when frosted Pop-Tarts weren't even available? I know, I know — we consider Frosted S'mores Pop-Tarts an essential food group, too. Discover seven fascinating facts you might not already know about Pop-Tarts ahead.
Pop-Tarts used to take weeks to make.
"Pop-Tarts were originally created for Kellogg in 1963 by Mr. Bill Post. The first 10,000 Pop-Tarts were created by hand and took about three to four weeks to make."
Pop-Tarts weren't available with frosting in the beginning.
"Pop-Tarts were originally introduced as unfrosted flavors in 1964, but it was later determined that frosting could withstand the heat from a toaster. The first frosted Pop-Tarts were released in 1967, making 2017 the 50th anniversary of frosted Pop-Tarts."
The first Pop-Tarts flavors were . . .
Strawberry, Blueberry, Brown Sugar Cinnamon, and Apple Currant; they were all unfrosted.
The first frosted Pop-Tarts varieties were . . .
Dutch-Apple, Concord Grape, Raspberry, and Brown Sugar Cinnamon — Raspberry and Brown Sugar Cinnamon are the only two still available.
Andy Warhol influenced the name.
"The Pop-Tarts name was influenced by Andy Warhol's pop art in the 1960s."
Pop-Tarts now have a LOT of flavors.
You might be a Brown Sugar Cinnamon or S'mores fan for life, but there are more than two dozen flavors that you might not have tried yet. "Including limited-edition and holiday varieties, Pop-Tarts offers up to 30 flavors throughout the year."
Kellogg once made a Pop-Tarts pastry with 800 pounds of icing!
"In 1998, Kellogg unveiled the world's largest Pop-Tarts toaster pastry to commemorate their 35th anniversary. The oversize toaster pastry measured 25 feet by 35 feet and took more than four hours to construct. It took more than 545 pounds of flour, 495 pounds of fruit filling, 800 pounds of icing, and 150 pounds of colored sprinkles to create the giant-size toaster pastry."