Pringles Holiday Flavors 2016
Chip or Cookie? You Decide What Pringles' Newest Flavor Really Is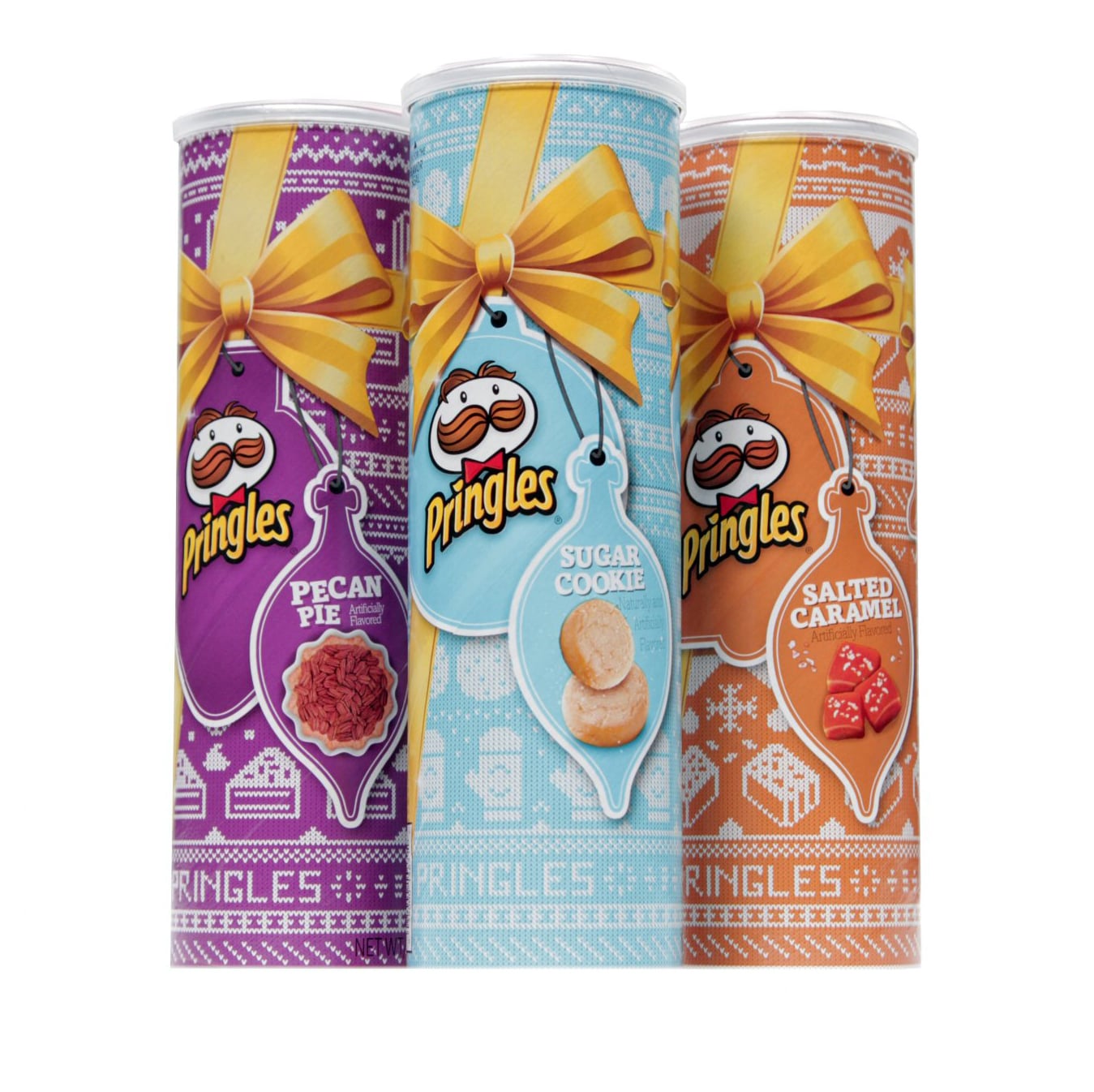 Pringles is looking past Halloween and thinking ahead to the holiday season with its seasonal flavors: Sugar Cookie, Pecan Pie, and Salted Caramel Pringles, packaged in a cozy-looking container with sweaters, ornaments, and bows. While Pecan Pie and Salted Caramel Pringles were around for last year's holiday season, Sugar Cookie is a brand-new holiday flavor taking the place of White Chocolate Pringles from last year. Sugar Cookie Pringles will be available exclusively at Walmart this holiday season, while the other two will be available exclusively at Dollar General stores nationwide. We have to admit these unexpected chips are even more eye-widening than some of 2016's pumpkin spice foods. How do you feel about these sweet Pringles flavors? Let us know in our poll below!
Which Pringles Holiday Flavor Are You Most Excited to Try?
None — I'll stick to savory!