Recipe For Velveeta Nacho Cheese Dip
It Isn't Football Season Without This Nacho Cheese Dip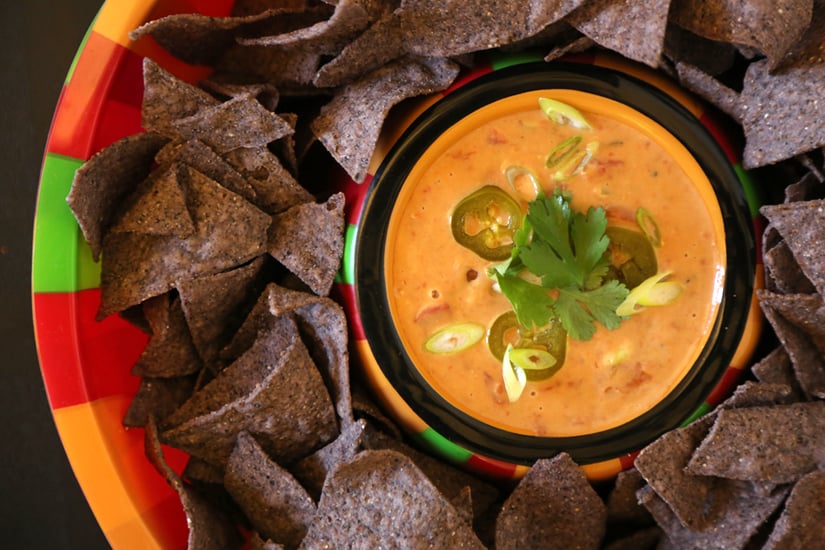 If someone were to ask me, "What's your guilty pleasure food?" there's only one thing I can honestly answer: Velveeta. It's so bad . . . yet it's so good! Technically Velveeta isn't a cheese, but a "processed pasteurized cheese product" that has a creamy texture, mild cheddar flavor, and characteristic artificial-orange color.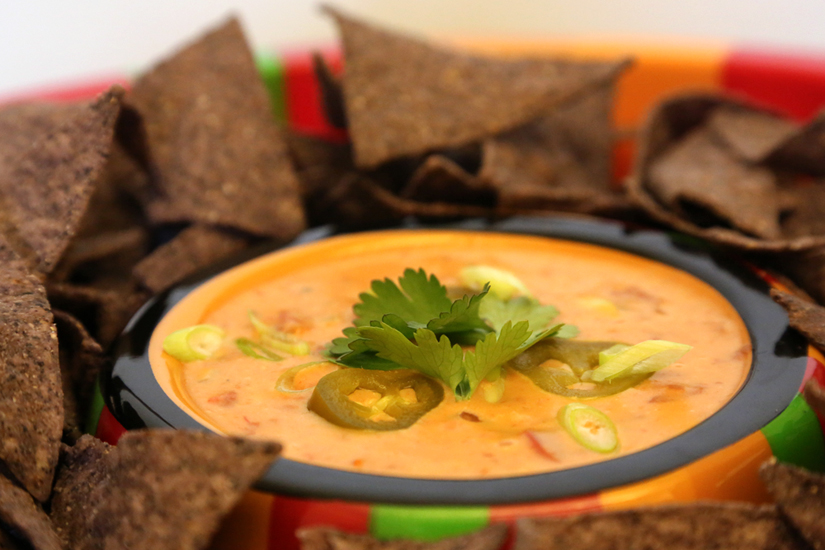 Velveeta's most endearing quality, however, is its wonderful ability to melt; once heated, it becomes as smooth as velvet. Since 1928, when Kraft first introduced it to America kitchens, Velveeta has been used to make macaroni and cheese and my personal favorite, nacho cheese dip.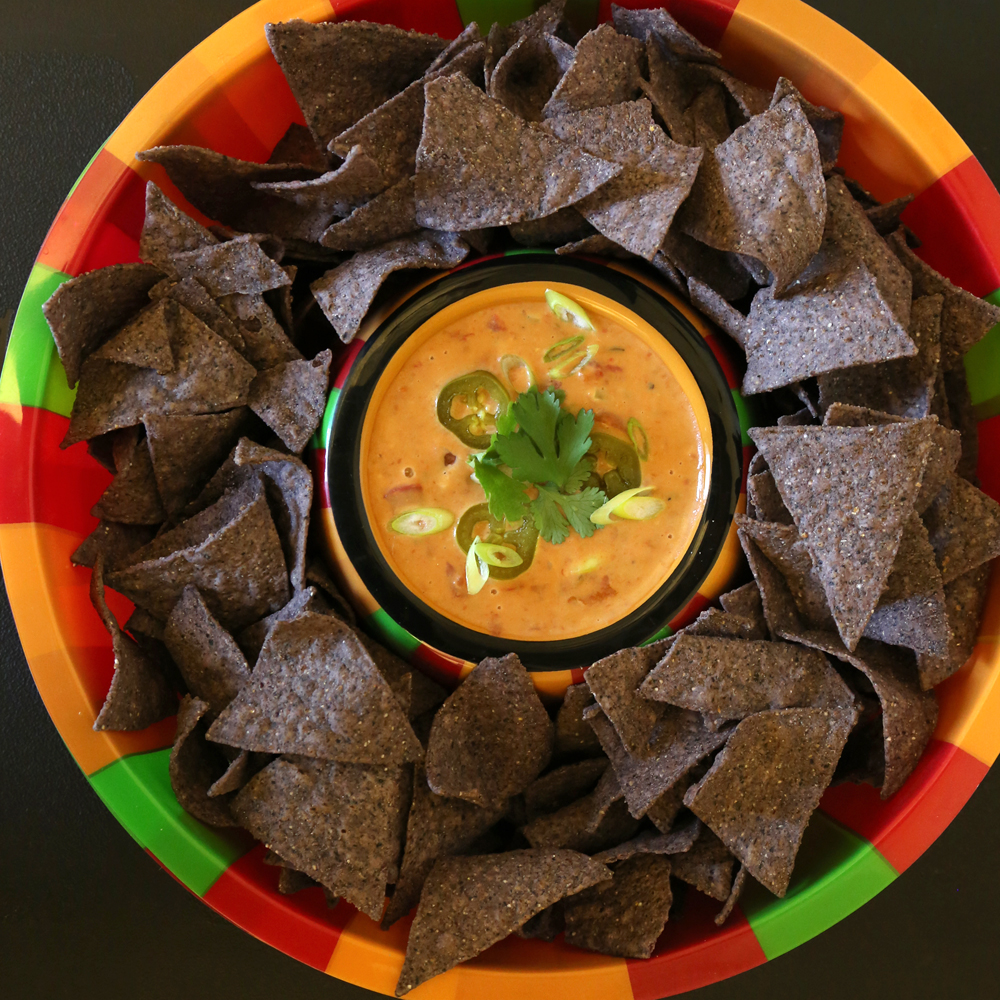 While I enjoy the traditional queso dip (a mixture of Velveeta and Ro-tel, a line of canned tomatoes and green chiles popular in Texas), I prefer this jazzed-up rendition. The refried beans provide a nice meatiness and the cumin gives it an element of smoke.
Image Source: POPSUGAR Photography / Anna Monette Roberts