Roasted Beet Ravioli
Try This Beet Ravioli Hack For Valentine's Day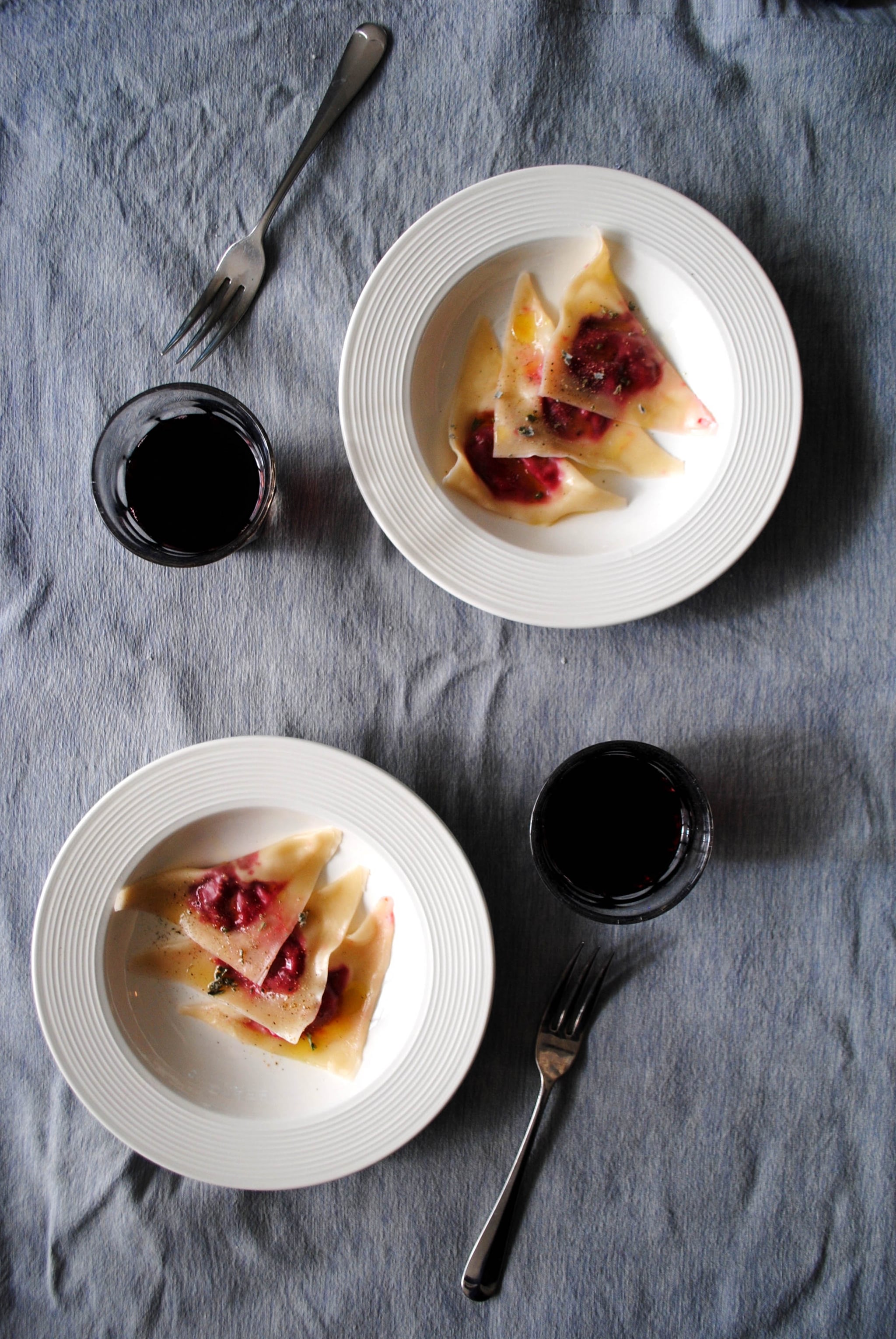 Raise your hand if this scenario has run through your head in the weeks approaching Valentine's Day: you want to cook dinner for your significant other. It doesn't sound like too wild of an idea, right? You imagine yourself at the grocery store lovingly selecting ingredients, even picking up a bouquet of cheery pink flowers on your way out. Dinner will be in the oven long before you need to get dressed, so you decide to whip up a quick chocolate cake, just because. By the time your Valentine arrives with the wine, the table is set, candles lit, fire roaring. You toss your hair and say, "That was easy!"
How far into that did you get before laughing out loud? Realistically, cooking a meal is hard work — and from my experience, culinary creations tend to go awry on high-stakes holidays. That's why I'd like to propose an alternative to the overly ambitious meal: somewhere in between homemade fresh pasta and takeout noodles. Halfway homemade wonton-wrapper ravioli.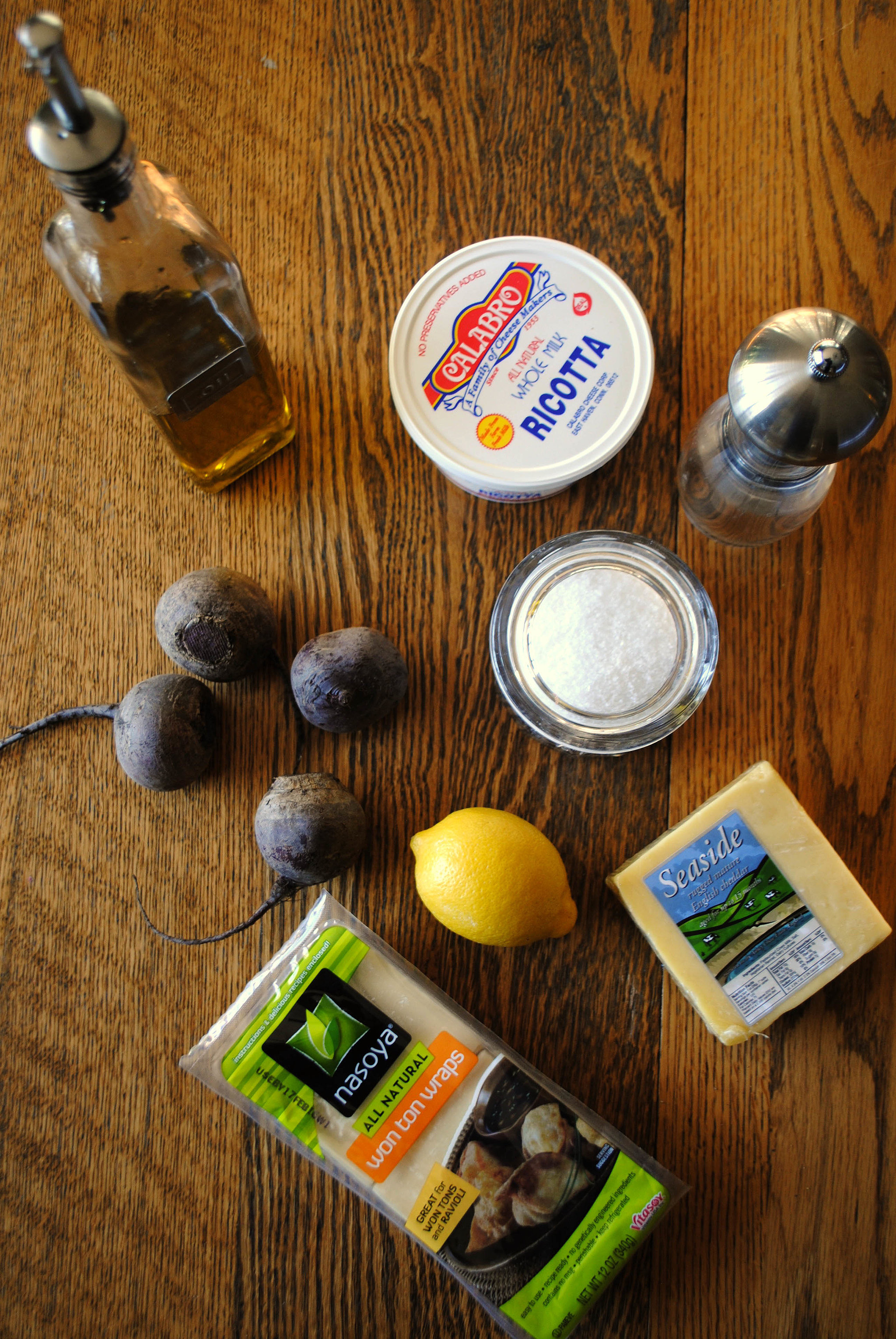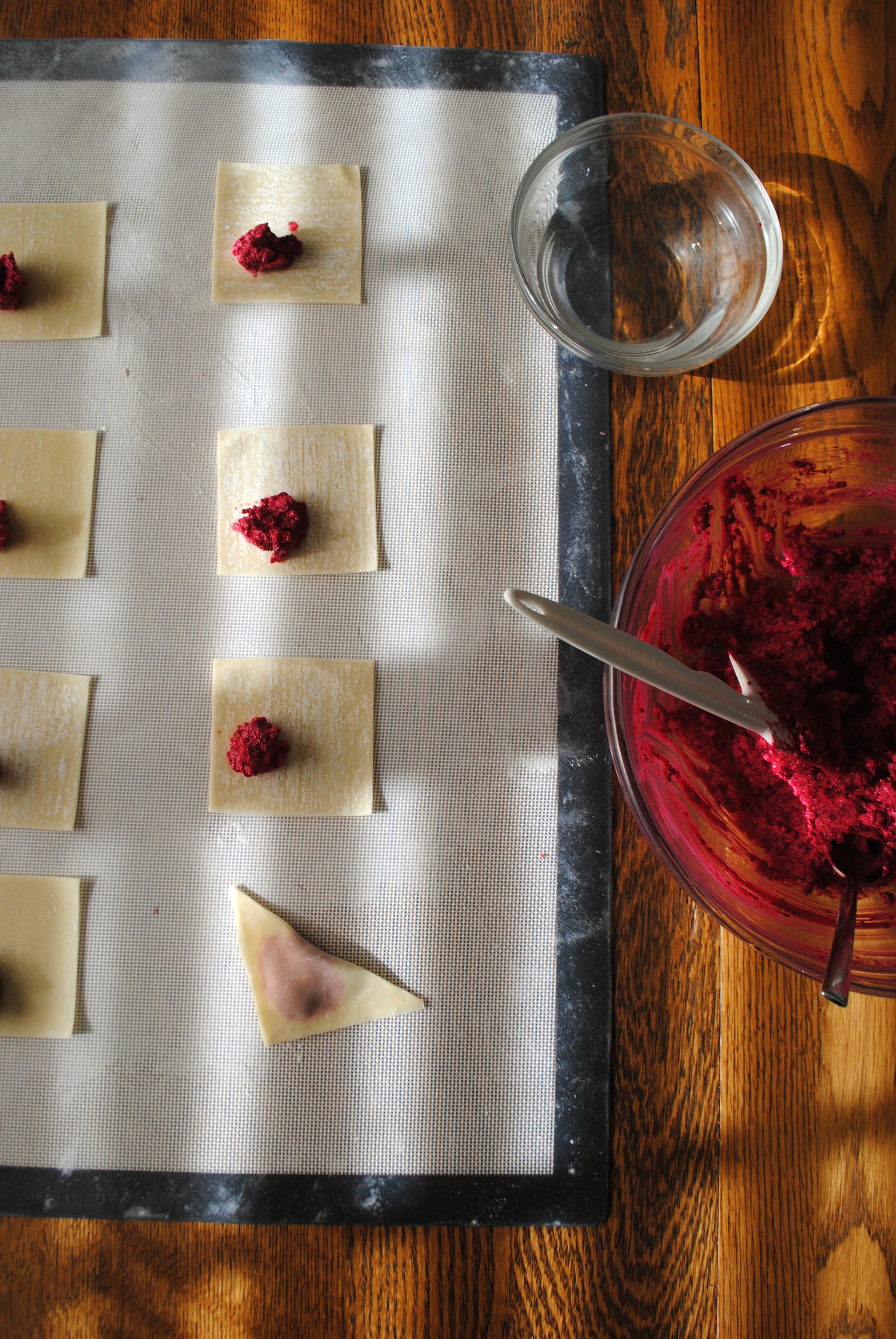 With this recipe, you still get the satisfaction of making something from scratch, but the really laborious aspect of the dish is store-bought. Save the time-consuming project of making fresh pasta for another day, and embrace your inner Ina Garten by using wonton wrappers (available in most grocery stores.)
The beet and cheese filling turns the ravioli centers such a bright pink, one can't help but get into the Valentine's spirit! And because the stand-alone pasta is so vibrant, another element to the fast-and-easy aspect of this dish is revealed: no sauce needed! A simple chop of sage or mint, sprinkle of chili flakes, and drizzle of olive oil are all the finishing these ravioli need!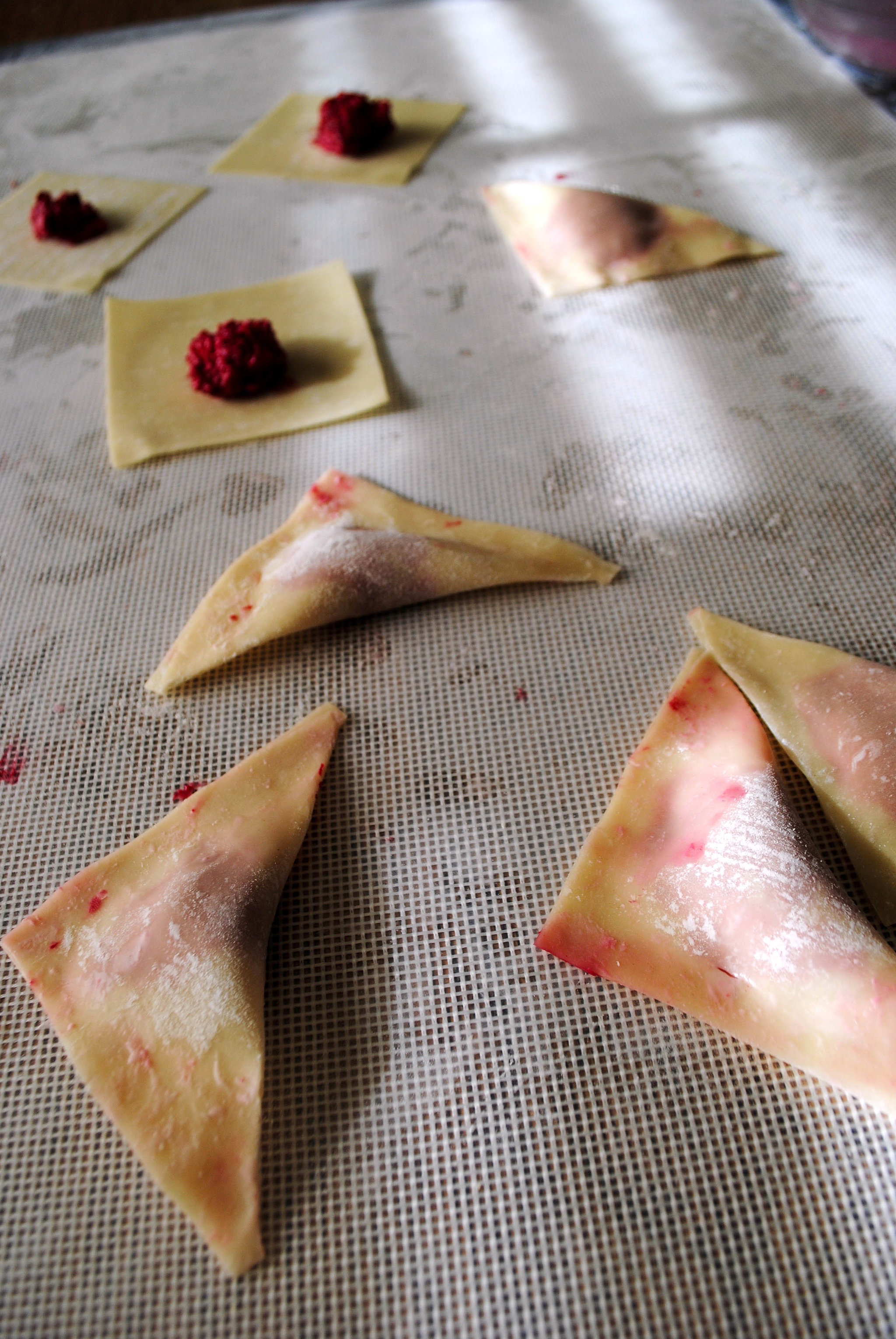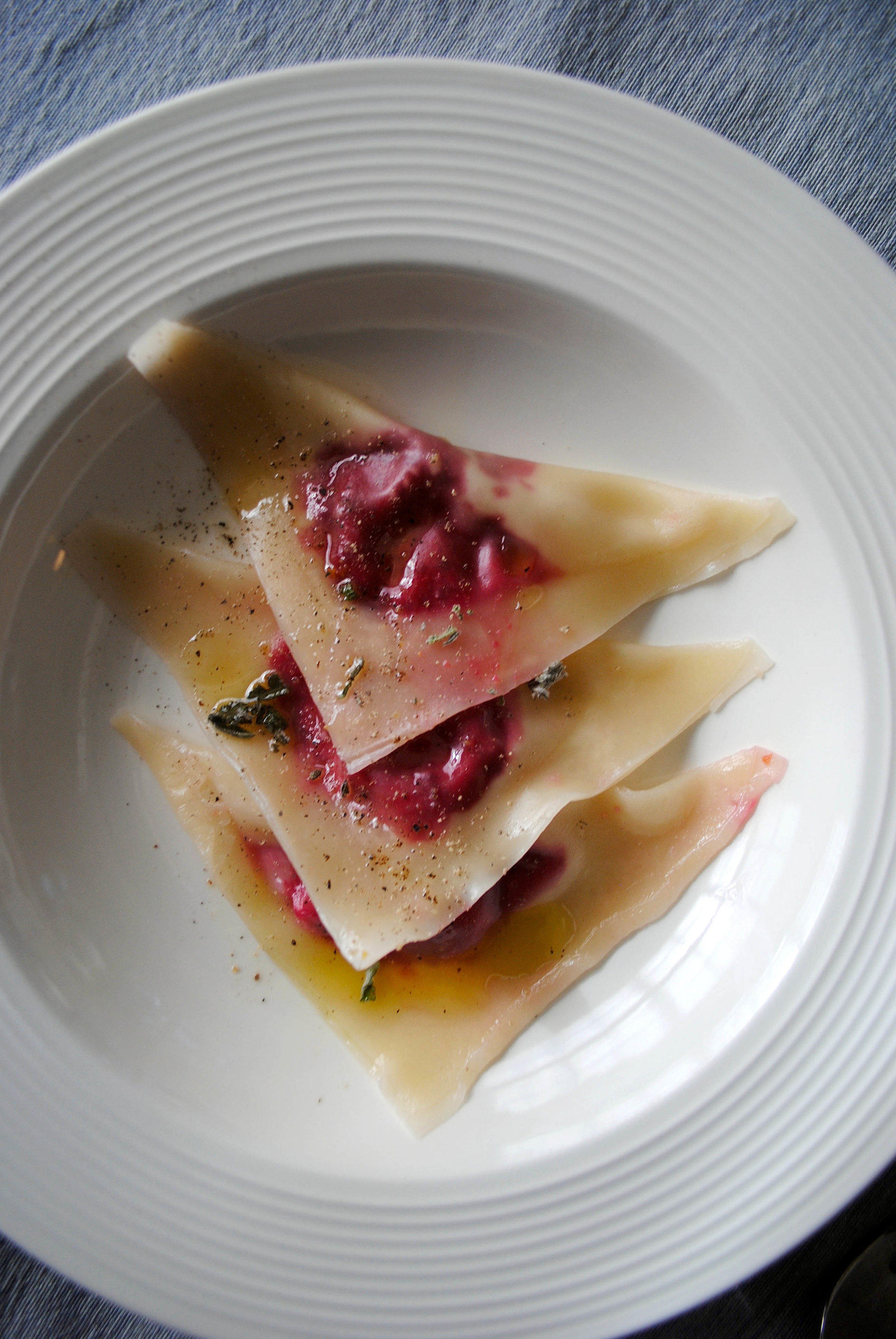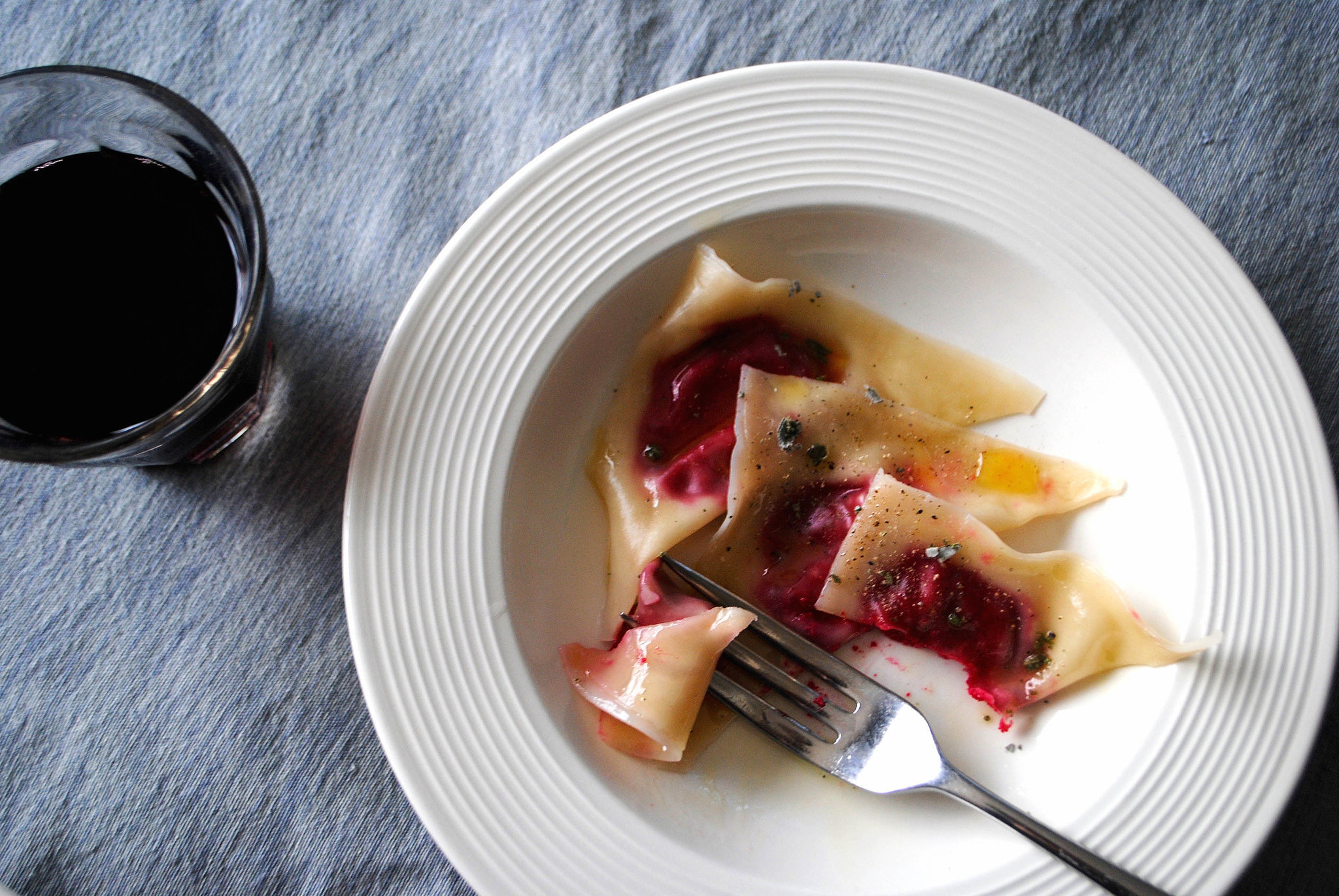 Roasted Beet Ravioli
From Rebecca Firkser, POPSUGAR Food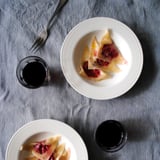 Ingredients
1 large beet or 3-4 small beets
1-2 teaspoons olive oil, plus more for garnish
1/2 teaspoon lemon zest
1 teaspoon black pepper
Pinch of salt
3/4 cup ricotta cheese
1/2 cup grated cheese (sharp cheddar, Gruyere, and firm goat gouda work well), plus more for garnish
1/2 cup water
1 package wonton wrappers
Chopped sage or mint (dried or fresh)
Chili flakes
Directions
Preheat oven to 425ºF. Rinse, peel, and chop the beets. Place on a baking sheet, drizzle with olive oil, and bake for 15-20 minutes, until fork tender. Let cool.
Place beets in a food processor and blend until smooth. Add zest, pepper, salt, and ricotta and blend to combine. Transfer mixture to a bowl and fold in the grated cheese and water.
Place 10 wonton wrappers out on a work surface and scoop a scant teaspoon of filling into the center of each wrapper. Working one at a time, use your finger or a pastry brush to lightly paint the outer edge of each wrapper with water. Fold the wrapper in half to form a triangle. Press around the edge firmly to remove air. Repeat with remaining ravioli until you've used up all the filling. (Save the rest of the wrappers in the fridge for another time!)
Bring a 6-quart pot of water to boil. Cook the ravioli in shifts (no more than eight at a time) for about 3 minutes. Remove from pot using a slotted spoon and place in a colander. Immediately drizzle with a bit of oil to prevent sticking.
Serve warm with herbs, finishing oil, chili flakes, grated cheese, etc.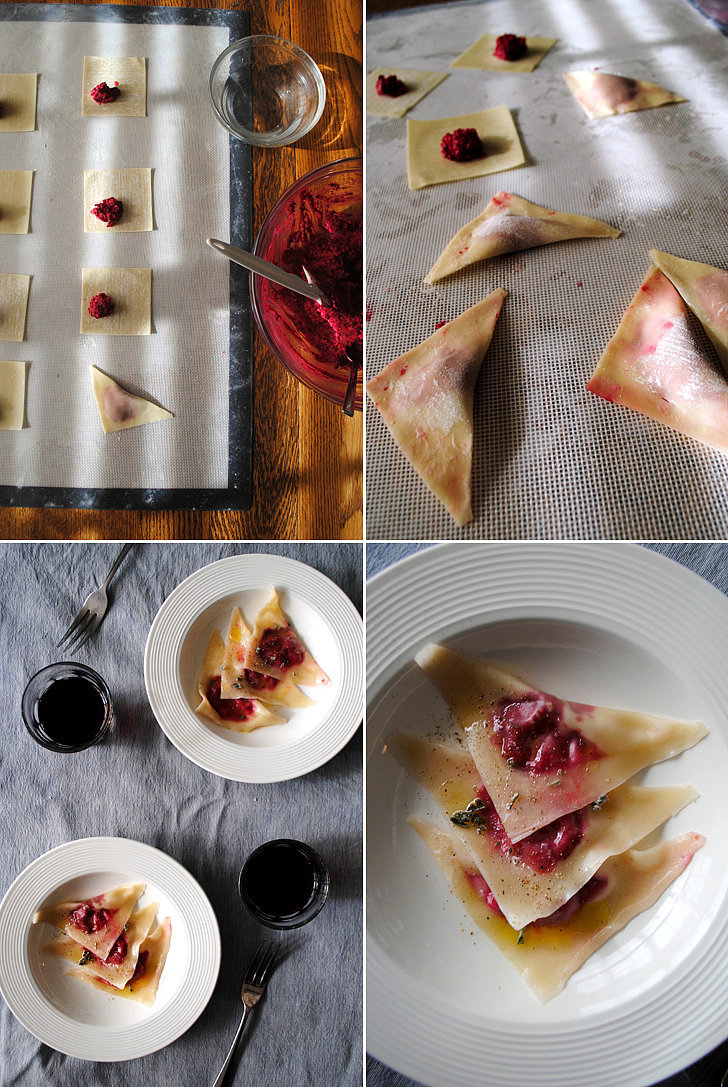 Information
Category

Pasta, Main Dishes

Cuisine

North American

Yield

About 40 ravioli

Total Time

44 minutes, 59 seconds
Image Source: POPSUGAR Photography / Rebecca Firkser