Sabra Hummus Recall November 2016
Update: Even MORE Items Are Affected by the Sabra Hummus Recall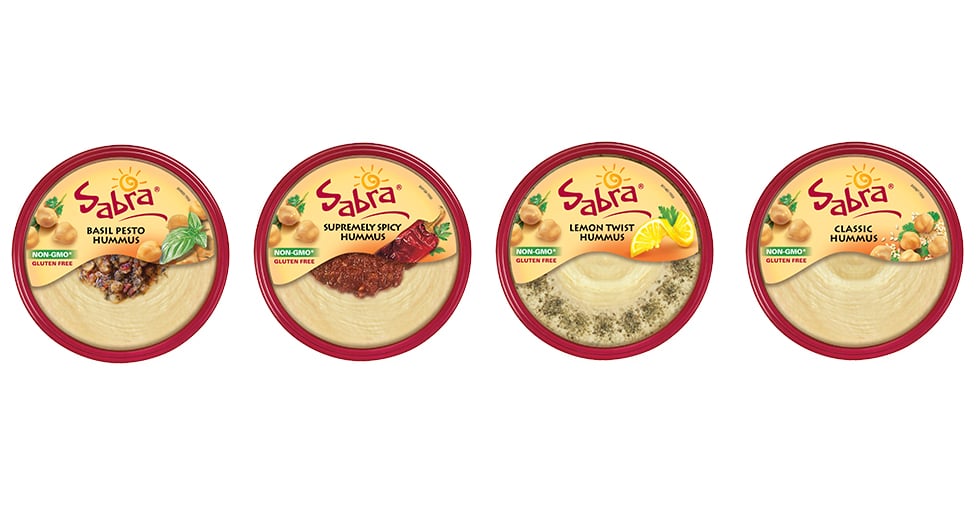 Sabra just announced a voluntary recall involving its hummus products after "finding Listeria monocytogenes at the manufacturing facility, but not in tested finished product." Almost all Sabra products with a "best before" date up through Jan. 28, 2017 should be discarded immediately, as recommended by the company, but you can visit the Sabra Hummus Recall website for a product replacement coupon. Please note, there are a few Sabra products NOT affected by this recall, which include Sabra Organic Hummus and Sabra Guacamole, Sabra Salsa, and Sabra Greek Yogurt Dips.
Update, Nov. 28: A second wave of products featuring Sabra hummus has been flagged as part of the recall. The FDA announced these hummus snack boxes as part of the voluntary recall:
Taylor Farms Veggie & Hummus Bistro Box, with a use-by date between 11/11/16 and 12/1/16 and UPC code 0 30223 01037 1
Schnucks Vegetable and Hummus Snack Tray with use-by dates 11/18/16 and 11/23/16 and a UPC code 0 41318 09193 9
If you bought a Mediterranean Style Chicken With Hummus sandwich, sold in 7-Eleven stores between Nov. 18 and Nov. 20, and live in Northern California, Nevada, New York, Pennsylvania, Ohio, or Washington, Sabra urges customers not to consume the sandwiches and check the following FDA links for more information.