Shake Shack New Holiday Shakes 2017
Shake Shack Is, Ahem, Sleighing the Holidays With Its New Milkshake Flavors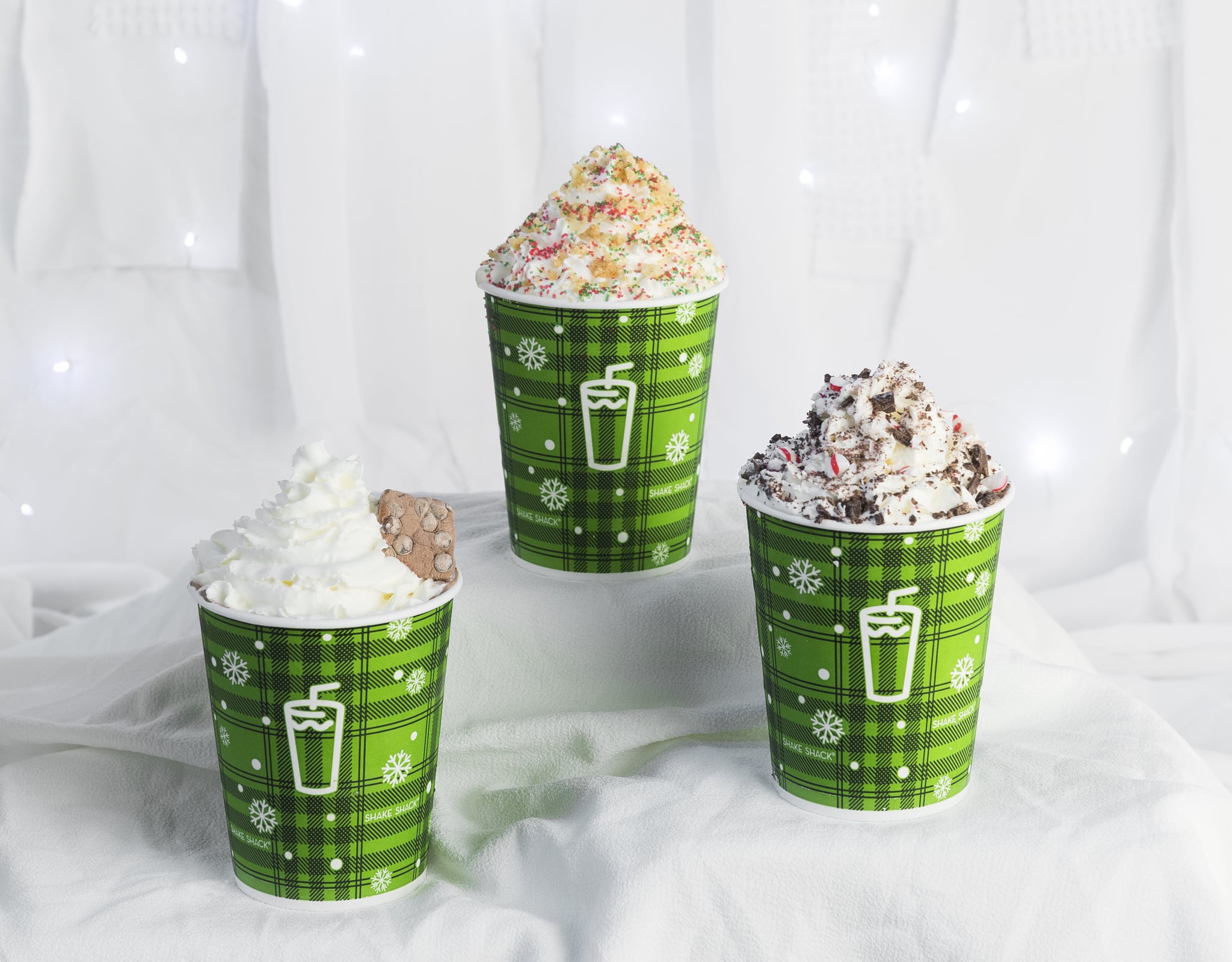 The holidays have officially arrived at Shake Shack. The beloved burger and milkshake chain just introduced a trio of festive flavors consisting of Frozen Hot Cocoa, Christmas Cookie, and Chocolate Peppermint.
So those are the names of the new dessert drinks, but let's get into the ingredients. The first is frozen hot chocolate custard topped with whipped cream and one chocolate chip marshmallow. Chocolate Peppermint is frozen chocolate custard blended with peppermint and topped with whipped cream, chocolate flakes, and peppermint crumbles. Our personal favorite, however, is going to have to be the Christmas Cookie shake consisting of frozen sugar cookie custard, whipped cream, shortbread crumbs, and sprinkles.
I guess you could say Shake Shack is sleighing the holidays with these shakes — get it? The holiday shakes are available from Nov. 15 through Jan. 2 at all Shake Shack locations excluding airports, stadiums, and ballparks.