Slurpee's 50th Birthday Celebration
How You Can Score a Free Slurpee in July (For Just Being You)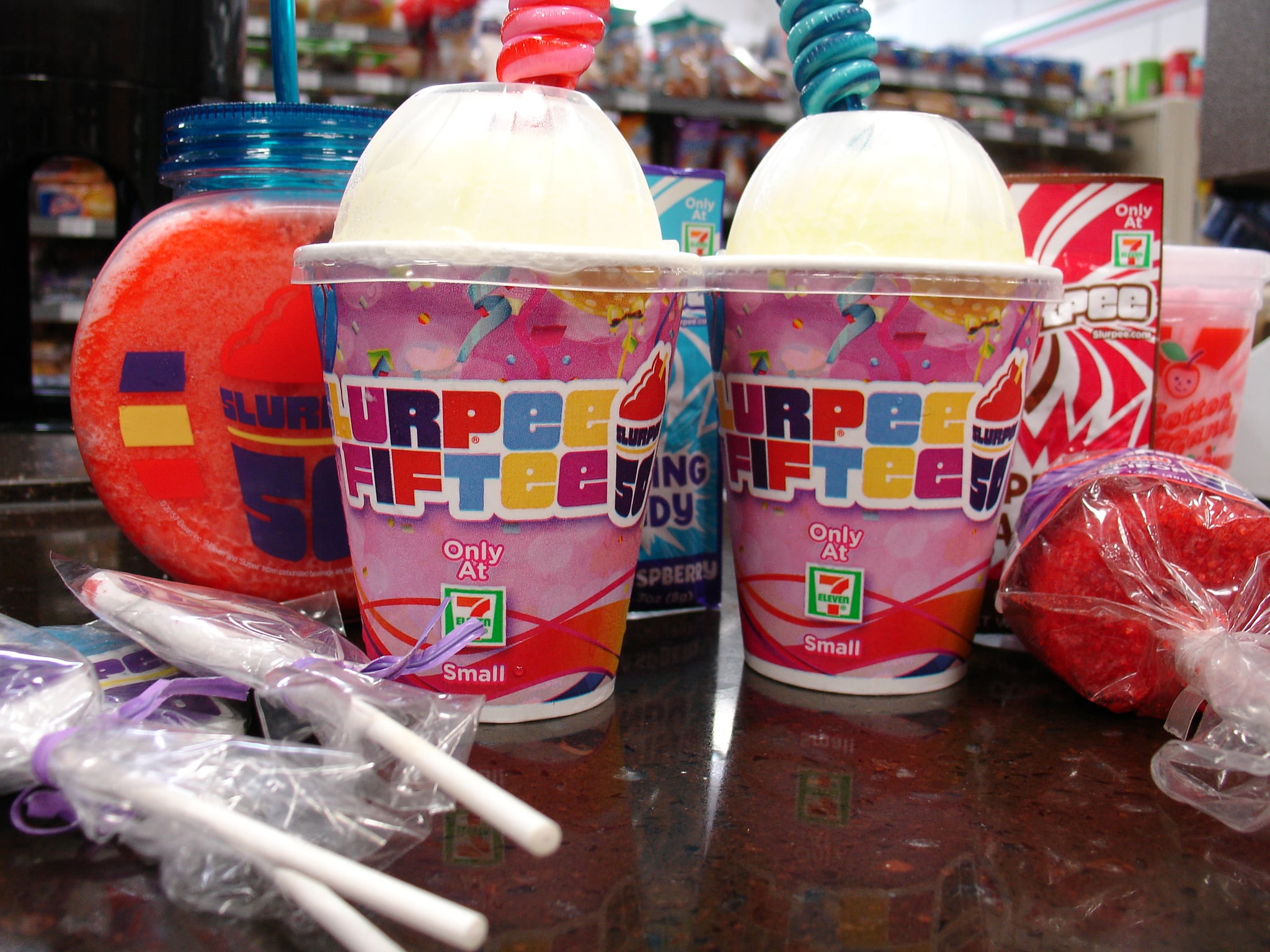 In celebration of Slurpee Fiftee and 7-Eleven's 89th birthday, customers will be able to enjoy a bunch of new limited-time products and free slurpees starting next week on July 11. You're all invited to the party!
What?
Free Slurpees on 7-Eleven Day, including these new flavor releases: Birthday Cake, Fanta Birthday Cake, and Sour Patch Redberry Slurpee.
If you purchase seven Slurpees during Slurpee Week through the 7-Eleven app, you'll get 11 free Slurpee drinks (until August 2016).
New, limited-release products: Birthday Cake Slurpee doughnut, Slurpee-flavored candy, Chapstick, and more.
When?
7-Eleven Day (aka Free Slurpee Day): Monday, July 11 from 11 a.m. to 7 p.m. local
Slurpee Week: July 12-18
Where?
At participating 7-Eleven stores.
How many?
Each customer gets one free small Slurpee drink while supplies last.
Why?
To celebrate 50 years of Slurpee!
Image Source: 7-Eleven
How badly do you want to try a Birthday Cake Slurpee?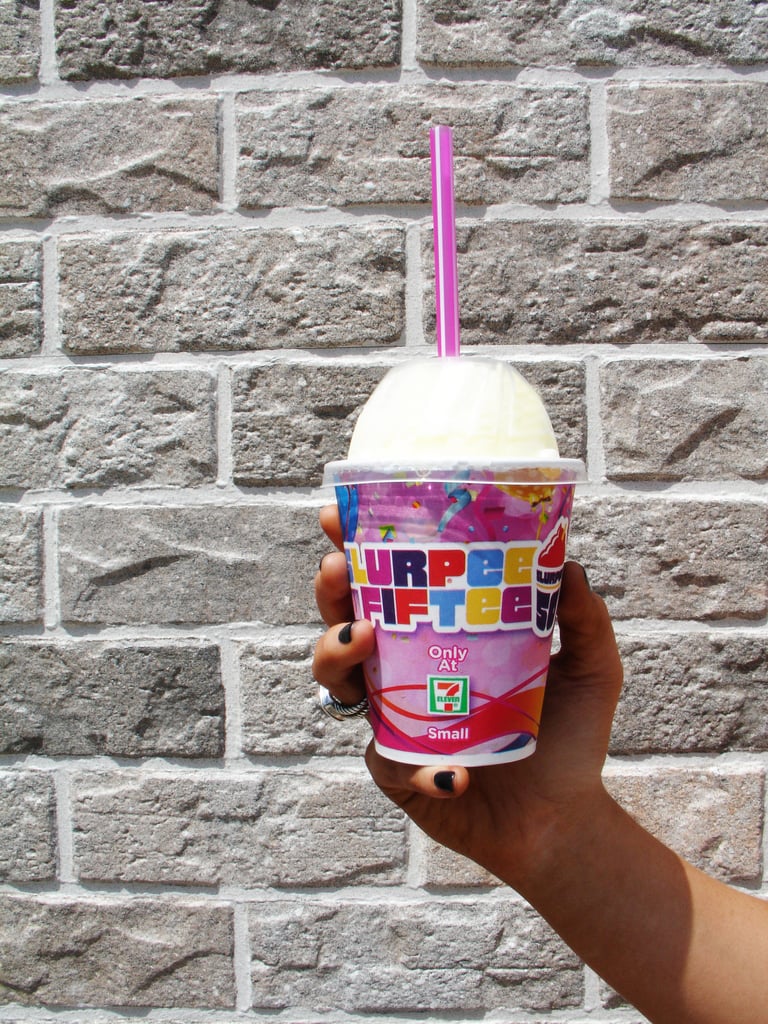 Marking my calendar to try it out as we speak.
Gross! I'll stick to the classics.