S'mores Variations
5 Surefire Ways to Make Your S'mores More Glorious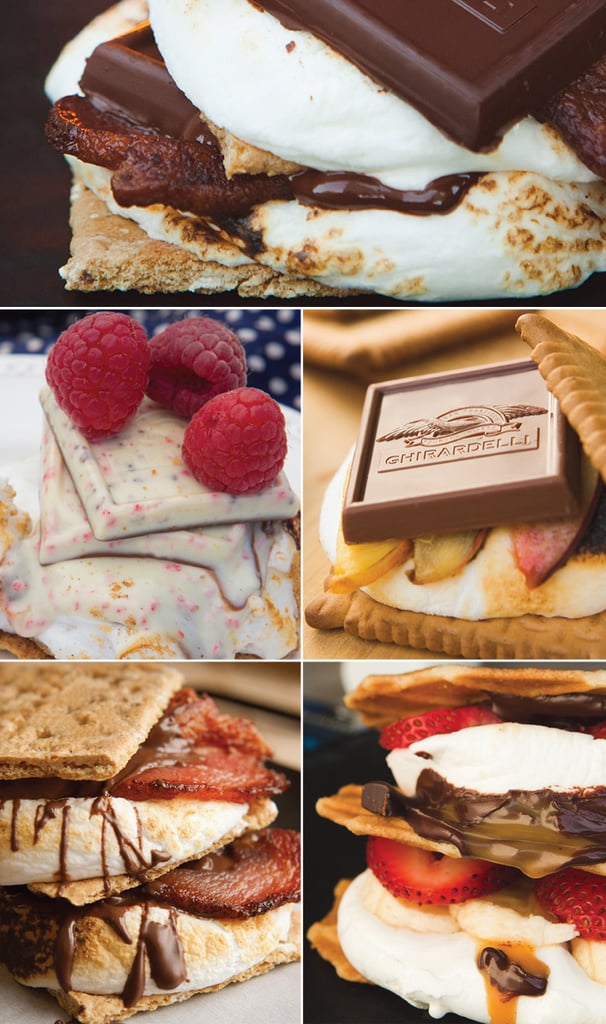 Chocolate-maker Ghirardelli is sponsoring an Ultimate S'mores Contest this Summer, and all the marvelous, melty riffs on s'mores have ignited our passion to dream up more s'more possibilities. Here they are so you can get more out of your s'mores:
Think beyond the honey graham: Any thin, crispy (preferably square) cookie will work for s'mores. Cinnamon-sugar and chocolate graham crackers, rich tea biscuits, gingersnaps, waffle cookies, and heck, even thin chocolate chip cookies make excellent s'more starters.
Break the chocolate mold: There's nothing better than a square of milk chocolate, but dark chocolate, white chocolate, and even caramel-filled chocolate squares will introduce new flavors to the s'mores mix.
Mallow me: This day and age, vanilla marshmallows aren't the only thing you can find at grocery stores. Try other flavors like caramel, chocolate, or strawberry. Also, change up the way you roast your marshmallow. Go low and slow to bring out more caramelized flavors and gooey texture.
Bacon is better: A slice of bacon, especially when paired with a caramel-filled chocolate square, is a game changer. Trust us.
Load on the fruit: Raspberries, bananas, and strawberries are the obvious choices to add to your s'more, but stone fruit like peaches, plums, and cherries are s'mores-friendly too. If you don't want to mess with fresh fruit, go with a spoonful of preserves or lemon curd.
Think you know s'more better? We wanna know how you take your s'mores to the next level!
Source: Ghirardelli Chocolate