South Korean Hangover Ice Cream Called Gyeondyo-bar
This Is Not a Joke: There's an Ice Cream That Will Cure Your Hangover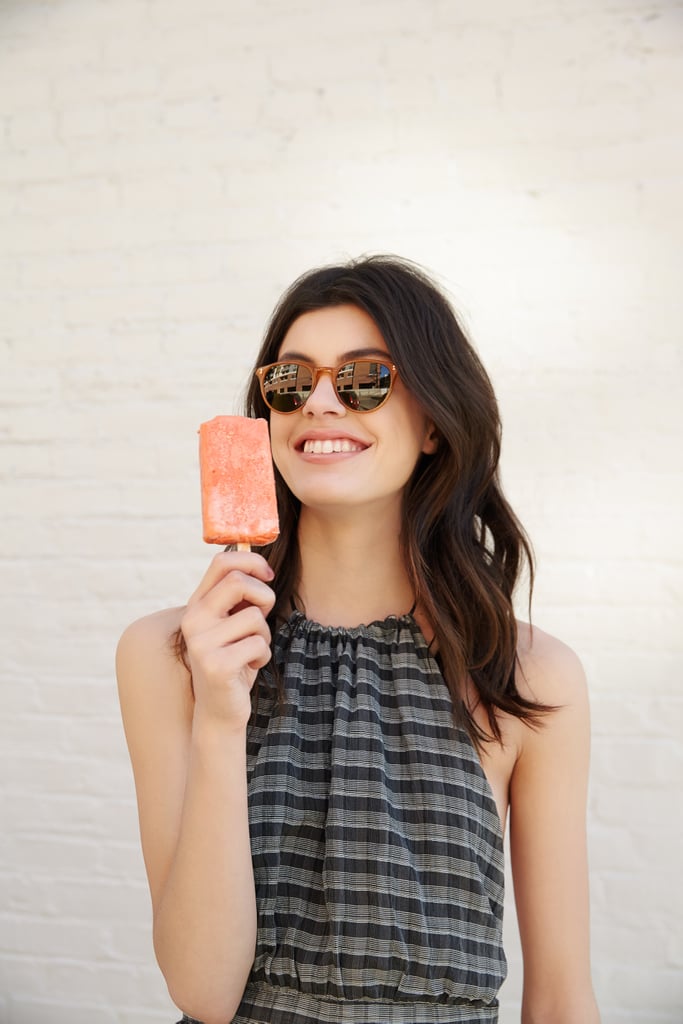 Ginger, greasy foods, water, or however you choose to remedy your hangover, a new product that was invented by a South Korean convenience store might top it all. Introducing the Gyeondyo-bar, a grapefruit-flavored ice cream that was created to help you out on those hellish mornings-after. Alcohol is a huge industry in South Korea as it's known known to be the heaviest drinking country in Asia. The ice cream bar's name, which translates to "hang in there," is pretty suiting.
Other cures, such as hangover drinks and the popular Korean "hangover soup," or Haejangguk, are widely consumed to ease the stomach, but the Gyeondyo-bar seems like the most preferable solution yet. This miracle frozen treat contains oriental raisin tree fruit juice, according to Reuters, which has been traditionally used to fight the side effects of drinking since the 17th century.
The hangover ice cream is only available at these South Korean store chains, so I guess we'll have to make a trip to bring a batch home with us.
Image Source: POPSUGAR Photography / Sisilia Piring
Product Credit: A.L.C. dress, Garrett Leight sunglasses
Would you try this hangover-fighting ice cream?
Heck yeah! Sounds like a dream come true.
No, eating ice cream while hungover sounds disgusting.