Soy Sesame Cucumber Salad
Soy Cucumber Salad So Easy, You'll Make It Every Week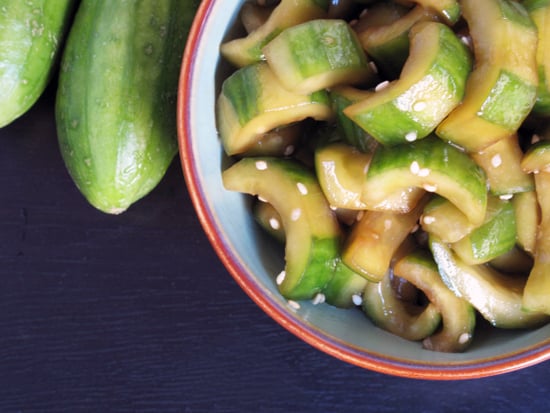 I grew up eating this light and refreshing salad at my mother's table, and it's still one of my favorite dishes to start off a light meal. The flavor profile is tart, the texture crunchy, and the combination so simple yet so satisfying.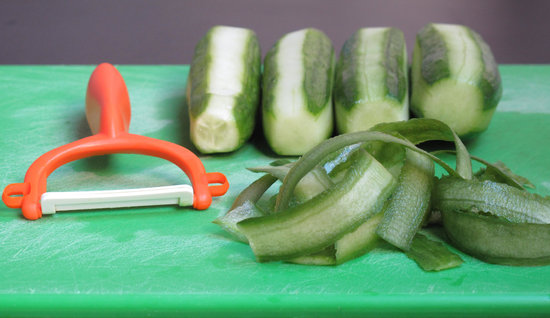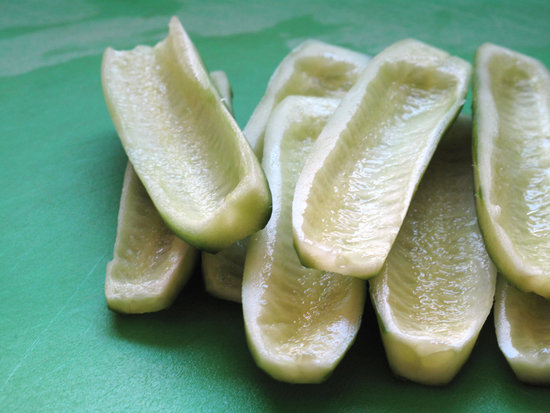 The best part? The longer you let it sit, the better it tastes. After you've made it once, try altering the ingredients to see what works better for you — cider vinegar or white vinegar, more or less soy sauce, and so forth. My favorite cucumbers to use are the Japanese variety, because they're so crisp and firm. When they aren't available, I substitute Persian cucumbers.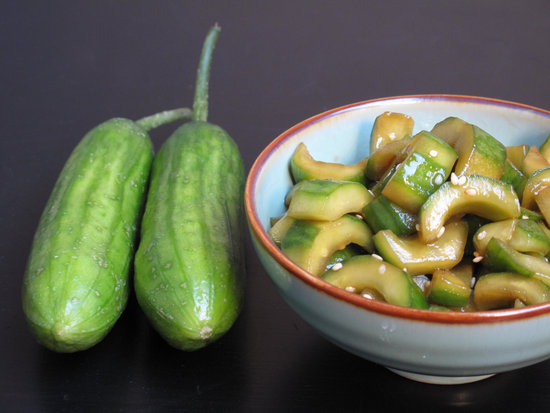 Sesame-Soy Cucumber Salad
From Susannah Chen, POPSUGAR Food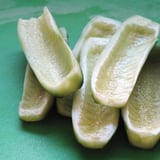 Ingredients
4 large Japanese or Persian cucumbers, washed and plunged in an ice bath
1/2 tablespoon kosher salt
3 tablespoons white vinegar
3 tablespoons soy sauce
1 tablespoon sesame oil
Directions
Prep the cucumbers: Remove the cucumbers from the ice bath. Chop the ends off the sides of each cucumber; peel cucumbers, leaving alternating green stripes of skin. Halve the cucumbers lengthwise; use a small spoon to remove and discard cucumber seeds. Slice crosswise into half-moon-shaped segments, each 1/2-inch thick.
Transfer chopped cucumber to a medium-sized mixing bowl; add salt.
After 10 to 15 minutes, pour out excess water, and dry cucumber pieces with a paper towel.
Add white vinegar, soy sauce, and sesame oil; stir to combine, and allow to marinate for 15 minutes.
Information
Category

Vegetables, Salads

Cuisine

Chinese

Yield

2 servings