Spaghetti Pomodoro Recipe
This Is the 7-Ingredient Spaghetti Pomodoro Recipe That Won the Pasta World Championship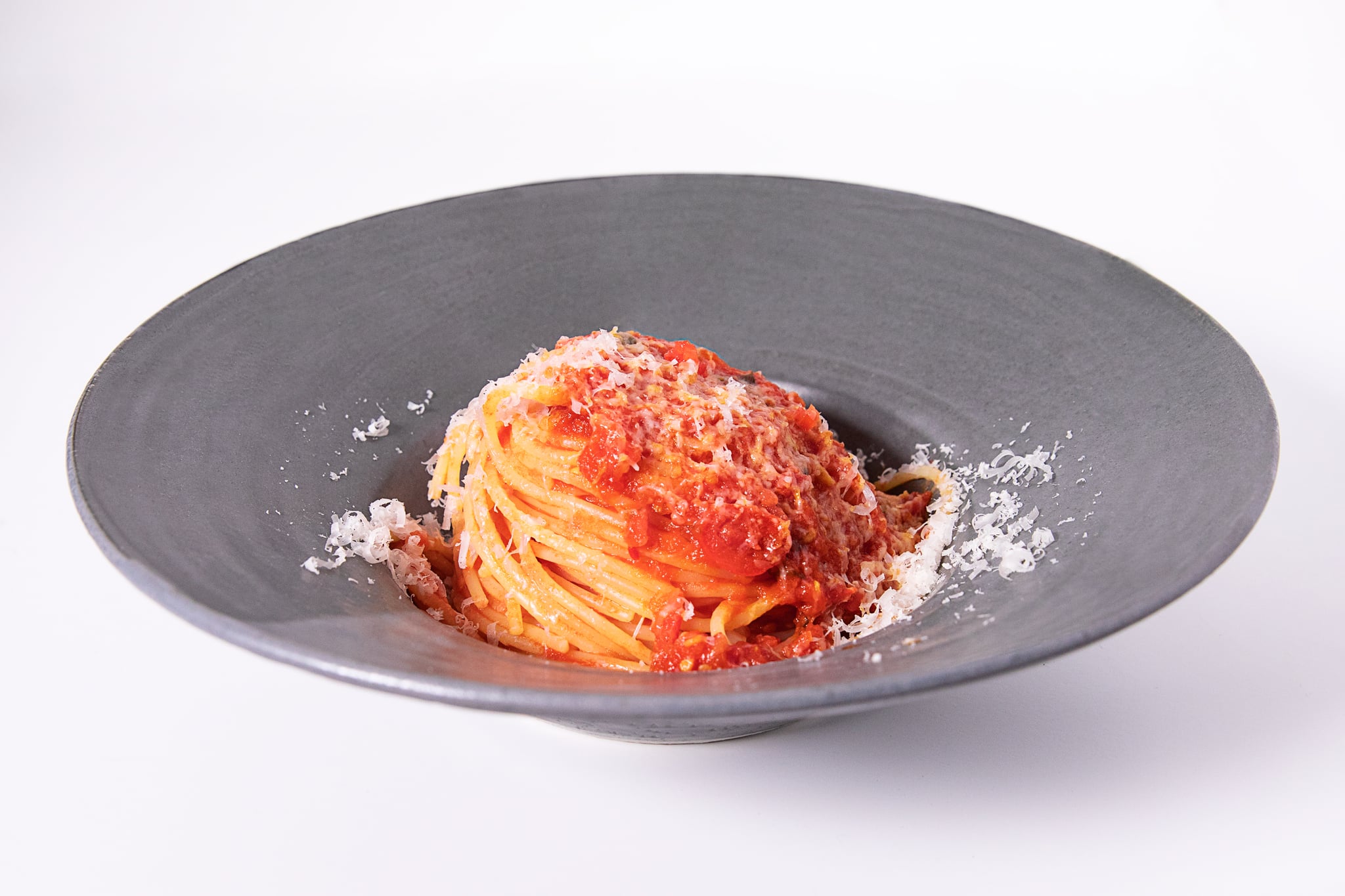 Source: Barilla
If there's one thing I've learned about Italian food, it's that less is more. So it came as no surprise that the winning dish at the 2018 Barilla Pasta World Championship in Milan was spaghetti pomodoro, a classic tomato sauce that's about as simple as it gets. What starts as not much more than tomatoes and garlic — and in this case a bit of heat, as a nod to the chef's Mexican heritage — transforms into an irresistible, downright perfect sauce.
The absolutely epic Pasta World Championship hosted 18 talented chefs from around the world, but in the end, it was Carolina Diaz (US) and Toby Wang (China) battling it out for the best-tasting pasta dish, and they both had to make spaghetti pomodoro from the same available ingredients. It was up to them to interpret a historic Italian dish in their own way, and Carolina Diaz (the first-ever female winner of Barilla's Pasta World Championship) came out on top. "I put my heart on the plate. Thanks for receiving it," Carolina, chef de cuisine at Terzo Piano at the Art Institute of Chicago, said to the judges.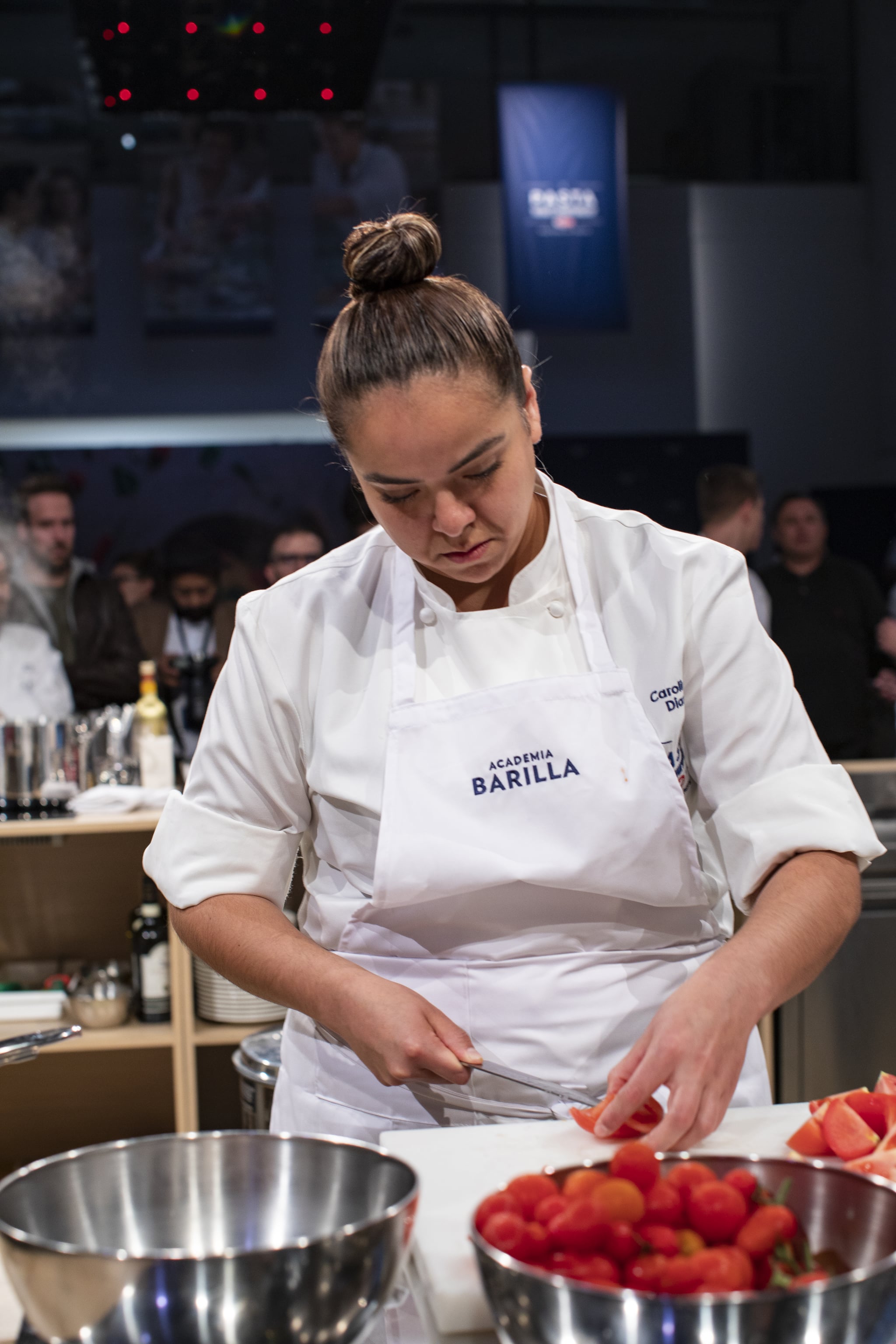 Source: Barilla
Here, we're sharing her exact recipe, which calls for fresh cherry tomatoes, a whole lot of fresh garlic, and a small pepper, such as a serrano chile. All in all, it's only seven ingredients — salt doesn't count! — and it'll wow your friends and family just as much as it wowed the judges at the Super Bowl of pasta (the only Super Bowl that matters).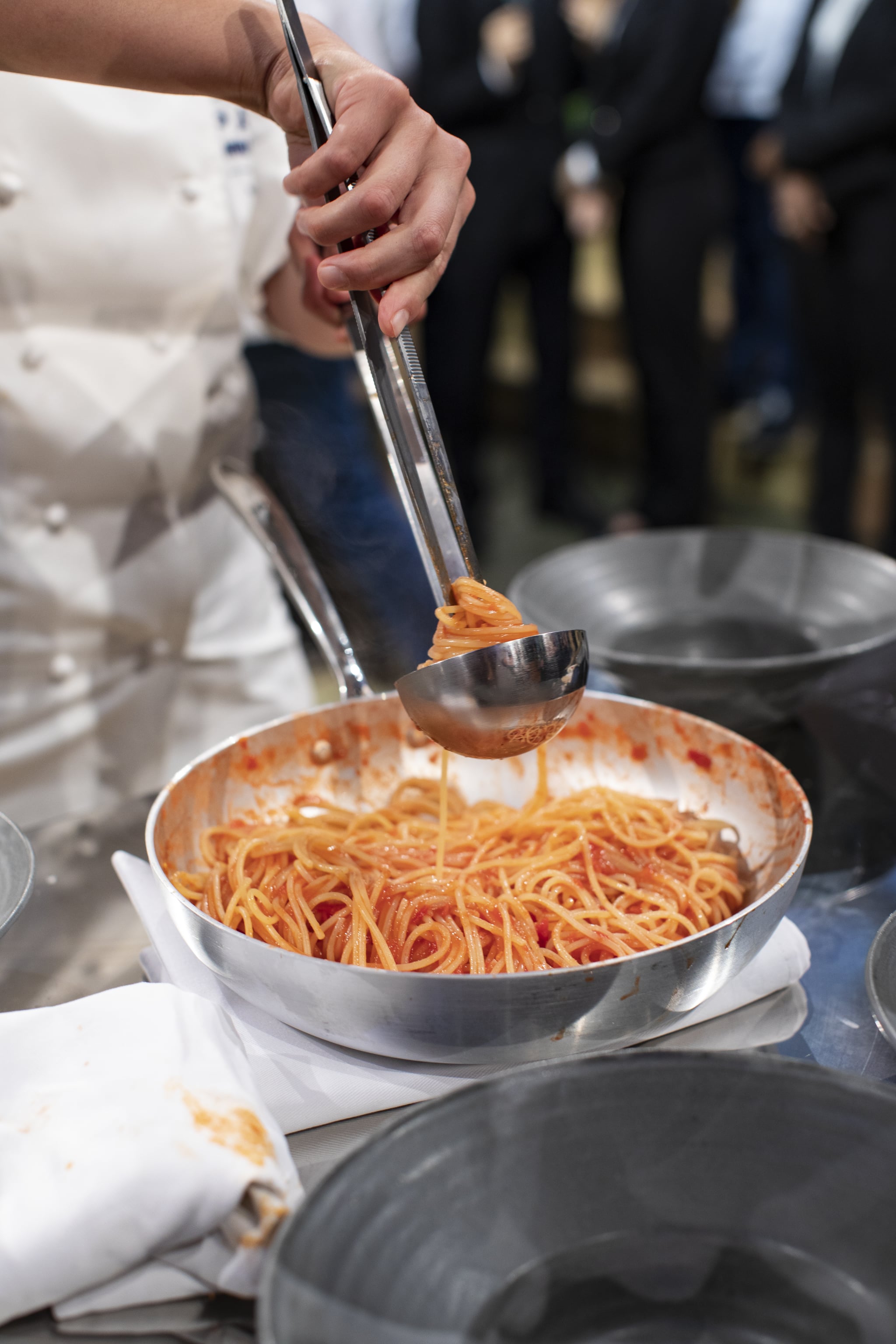 Source: Barilla

Source: POPSUGAR Photography / Erin Cullum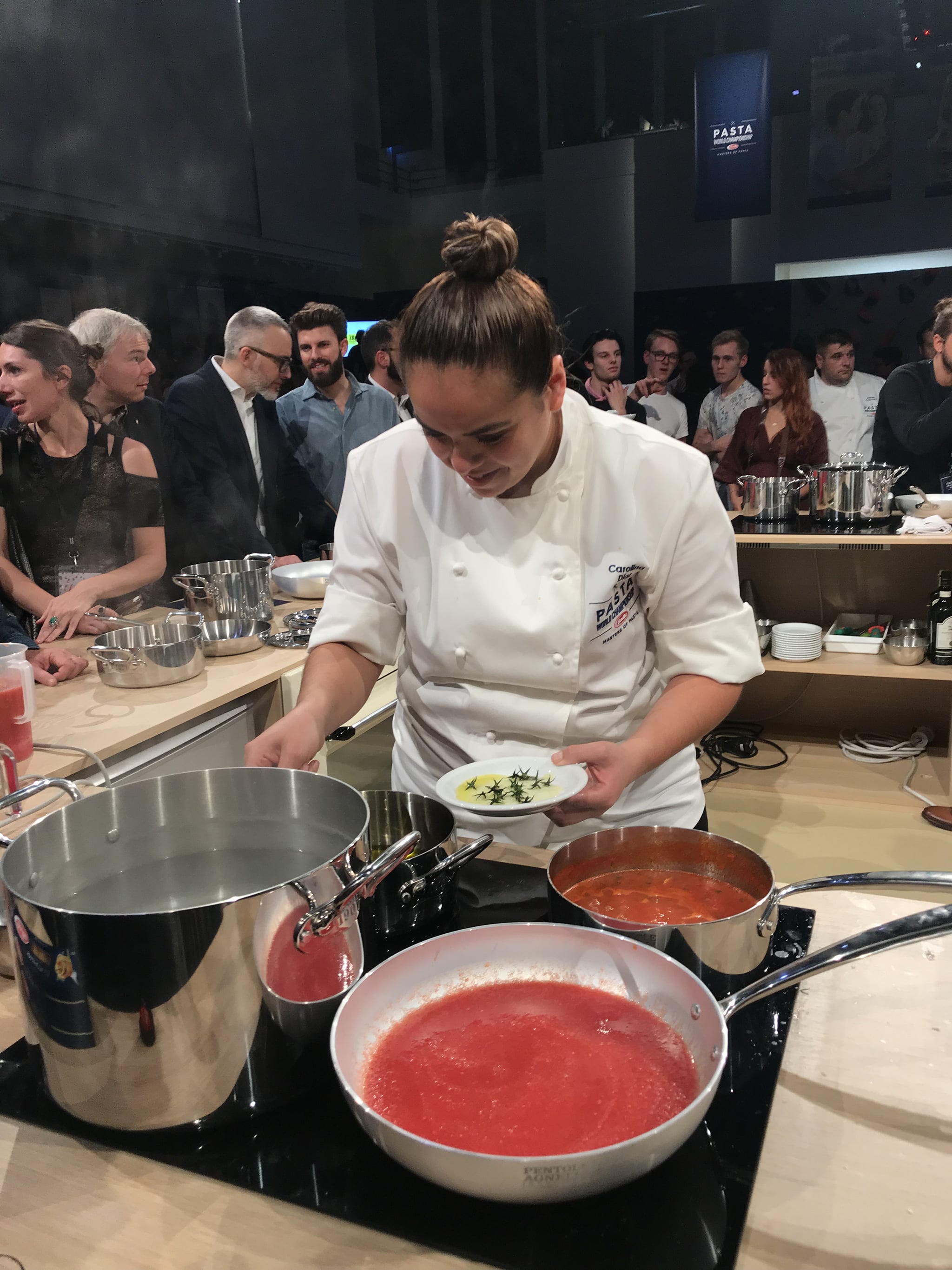 Source: POPSUGAR Photography / Erin Cullum
Spaghetti Pomodoro
From Carolina Diaz, 2018 Barilla Pasta World Championship Winner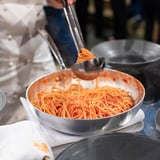 Ingredients
2 pounds cherry tomatoes
1 cup fresh garlic, chopped
1 cup extra virgin olive oil
Salt
1 small pepper, such as a serrano, diced
1/2 lemon skin, minced
1/2 cup basil
1 pound spaghetti
Directions
Preheat oven to 400°F.
Juice 1 pound cherry tomatoes; reserve juice and pulp.
Toss the other 1 pound of tomatoes in a couple of tablespoons of extra virgin olive oil and salt to taste. Bake for 20 minutes. Once done, juice. Reserve pulp and juice.
In a pot, heat up remaining extra virgin olive oil over medium-low heat.
Add chopped garlic and allow to cook slowly until bright white.
Add tomato pulp only.
Allow to cook for 40 minutes on medium-high heat.
Chop basil and add to tomato pulp.
Add chopped lemon zest and chopped pepper.
To finish, boil water and add a large handful of salt. Add spaghetti and cook until al dente.
Toss pasta with the sauce and serve with freshly grated Parmesan, if desired.
Travel and expenses for the author were provided by Barilla for the purpose of writing this story.
Information
Category

Pasta, Main Dishes

Cuisine

Italian

Yield

Makes 4 servings