Starbucks Affogato Menu
Starbucks Can Officially Call Itself an Ice Cream Shop in These Locations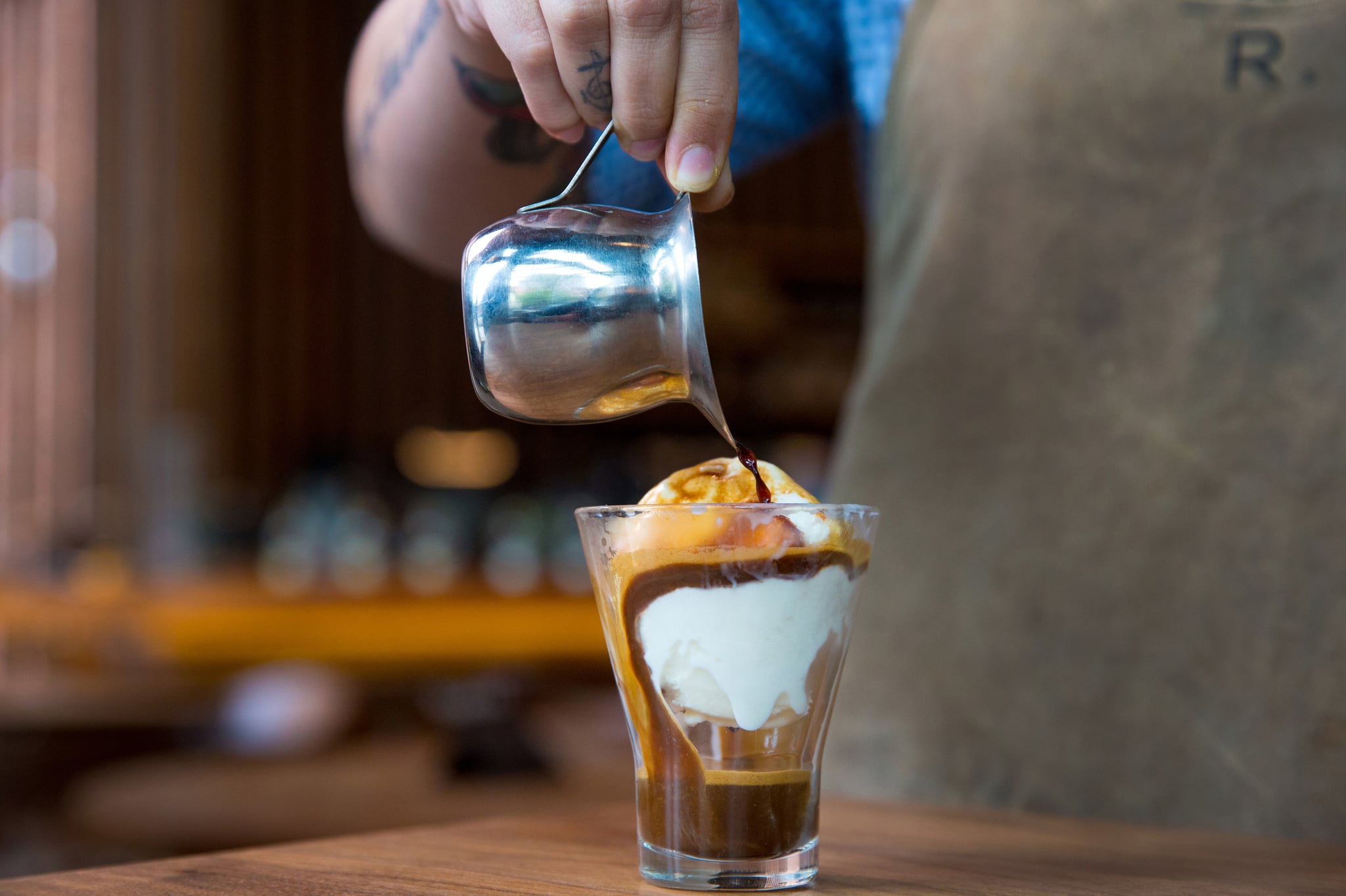 Starbucks has officially added ice cream to its menu in some locations, at least. The Starbucks Reserve Roastery, which is based in Seattle, is expanding its affogato menu to new locations in the US. The menu, which is full of Italian-inspired beverages and floats made with ice cream and espresso, was announced last year but is expanding to 10 upscale Reserve bar locations in LA, Boston, and Washington DC, Business Insider reports. The prices for the affogato items range from $6 to $9, but Starbucks is also rolling out a cheaper affogato menu at 100 regular Starbucks stores in Orange County, CA.
Curious about what's on the menu? Here's what's available. The rest of us will just have to settle for Starbucks affogato-style Frappuccinos, which aren't made with ice cream but are close enough to satisfy our cravings.
Affogato: "A trio of beverages celebrating the classic Italian dessert. The Classic Affogato is made with two shots of Starbucks Reserve espresso poured over a scoop of ice cream, resulting in the drowning creaminess of the ice cream in rich espresso. The House Affogato adds a touch of demerera syrup and a dusting of cinnamon, while the Shakerato Affogato is made with Reserve espresso shots shaken to an icy froth, poured over ice cream, lightly finished with vanilla syrup and a mint sprig."
Cold Brew Float: "Starbucks Roastery's small-lot Cold Brew poured over ice cream. This is also available with Nitro Cold Brew. The Float menu will also include a seasonal specialty, the Vesuvius, which combines Cold Brew shaken with orange peel, orange-piloncillo syrup and ice. Named after Mount Vesuvius in Italy, when the Cold Brew is strained over the ice cream, it's reminiscent of a subtle volcanic eruption, then finished off with a dusting of mocha powder and an orange twist."
Cold Brew Malted Shake: "A nostalgic nod to the corner malt shop, Starbucks Roastery's Cold Brew is spindle-blended with ice cream, malt, and bourbon barrel-aged bitters."
Image Source: Starbucks