Starbucks Christmas Tree Frappuccino
Happy Holidays, Coffee-Lovers: Starbucks Is Launching a Christmas Tree Frappuccino!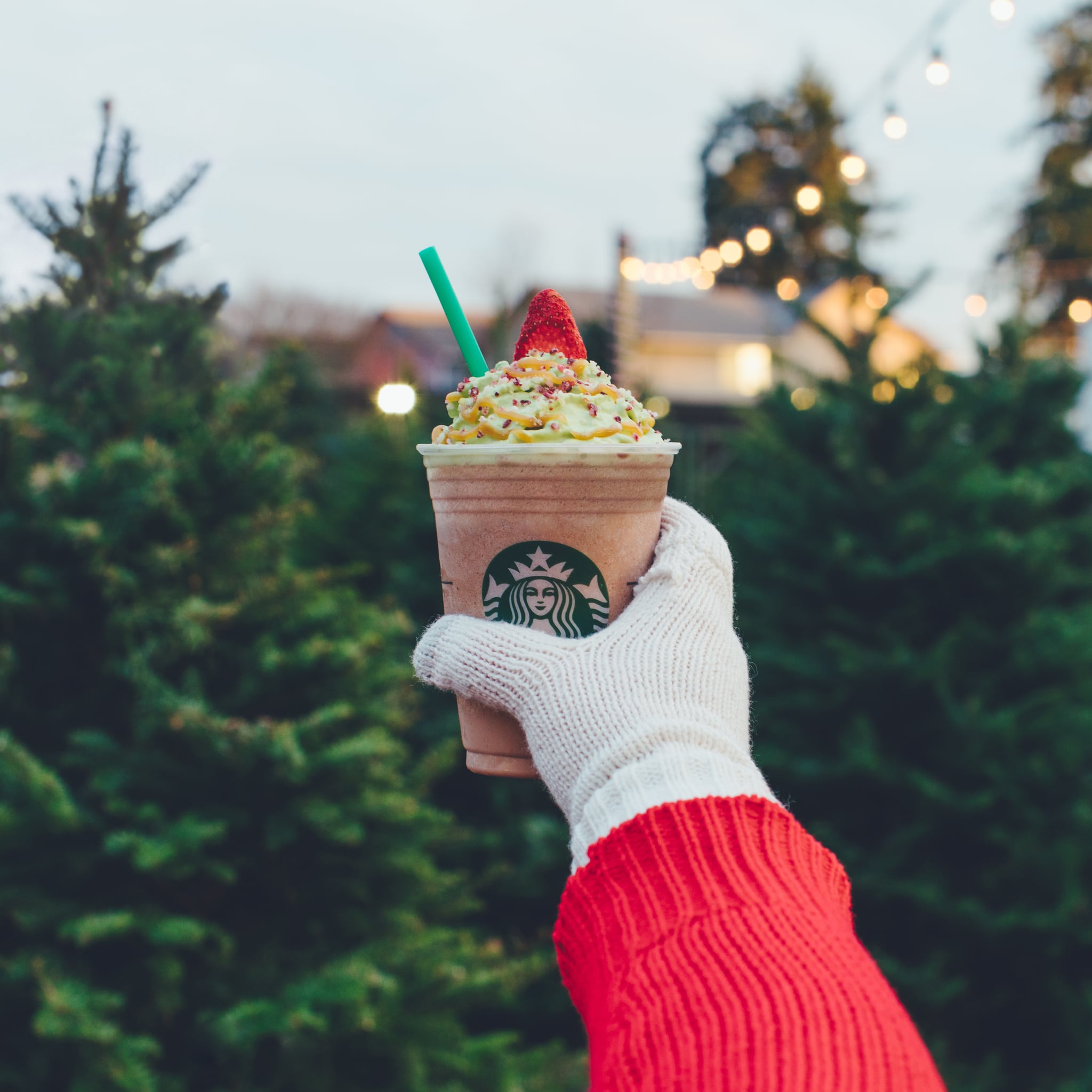 Starbucks is giving everyone an early Christmas present: the Christmas Tree Frappuccino! Out of all the holiday drinks Starbucks has ever released, this one just might take the cake — or the tree topper — for the most festive. The frozen drink starts with a Peppermint Mocha Crème Frappuccino and is topped with a cute matcha whipped cream "tree," decorated with caramel drizzle garland and candied cranberry ornaments and finished with a strawberry tree topper. Let's say that again: caramel drizzle garland! I can already feel myself getting more into the holiday spirit just thinking about taking a sip of this.
Like most good things, this won't last long! Starbucks will offer the Christmas Tree Frappuccino at participating locations in the US and Canada for a very limited time from Dec. 7-11. What are you waiting for? Throw on a holiday sweater, blast the Christmas tunes in the car, and head to your nearest Starbucks to embrace silly holiday drinks in all their festive (and peppermint-y) glory.
Image Source: Starbucks