Starbucks Granitas Review
Starbucks's New Granitas Will Add a Refreshing Pop to Your Summer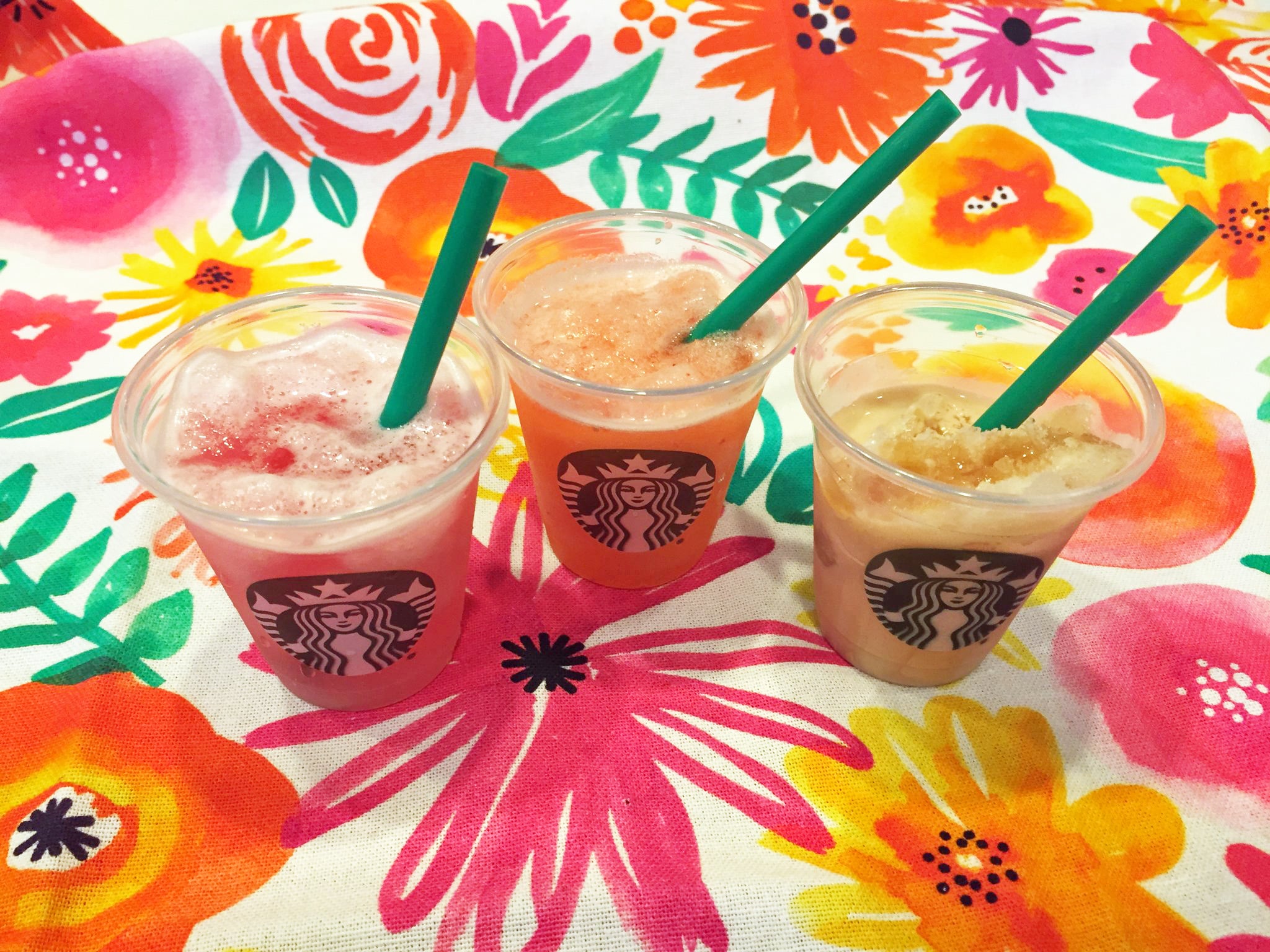 Starting today, Starbucks will have three new frozen beverages on the menu, and they will add a refreshing twist to your Summer. These granitas are part of the coffee chain's new Sunset Menu that will be available in participating US and Canada stores after 3 p.m. Each drink starts with finely shaved ice and is topped with a variety of flavors.
The first is the Teavana Youthberry White Tea Granita, a lemonade-flavored shaved ice that is topped with a subtly fruity tea. It's really refreshing and is faintly sweet. The second is the Strawberry Lemon Limeade Granita, a lemonade base with limeade poured over and strawberries dotted in. The flavor is reminiscent of the slushies of my childhood. The third option is for loyal coffee-lovers: the Caramel Espresso Granita. This drink starts with sweetened shaved ice and is topped with espresso and cream and, of course, the caramel drizzle. This granita is perfect for those days when you want a frozen coffee but want something a bit lighter than a Frappuccino.
The new granitas and the Sunset Menu will only be available at Starbucks through the Summer, so get your fix now while you can. If these drinks aren't your kind of thing, we also recommend you take advantage of Nitro Cold Brew when it rolls out throughout the coming months.
Image Source: POPSUGAR Photography / Hedy Phillips