Starbucks New Affogato-Style Frappuccinos
Starbucks Frappuccinos Are Getting an Italian-Style Makeover That'll Make You Fall in Amore
Prepare to fall in amore with Starbucks's new set of drinks: affogato-style Frappuccinos. You don't have to understand Italian to know that a shot of espresso poured over gelato, a common Italian dessert, equals heaven. Three new affogato-style Frapps — Vanilla Bean Affogato-style Frappuccino, Caramel Affogato-style Frappuccino, and Mocha Affogato-style Frappuccino — are now available in US and Canada stores throughout the Summer.
Your classic blended drink is topped off with a shot of espresso allowing a heated kick to seep through the frozen treat. "We start with a shot of our smooth signature Espresso Roast known for its rich flavor and caramelly sweetness," said Ryan Coombes from the Starbucks beverage development team in a press release. "When you pour the espresso over the Frappuccino, it creates a beautiful marbling finish."
This sounds like the perfect solution to those who find Frappuccinos a little too sweet. We're definitely running to a Starbucks ASAP.
Image Source: Starbucks
How excited are you to try the new affogato-style Frappuccinos?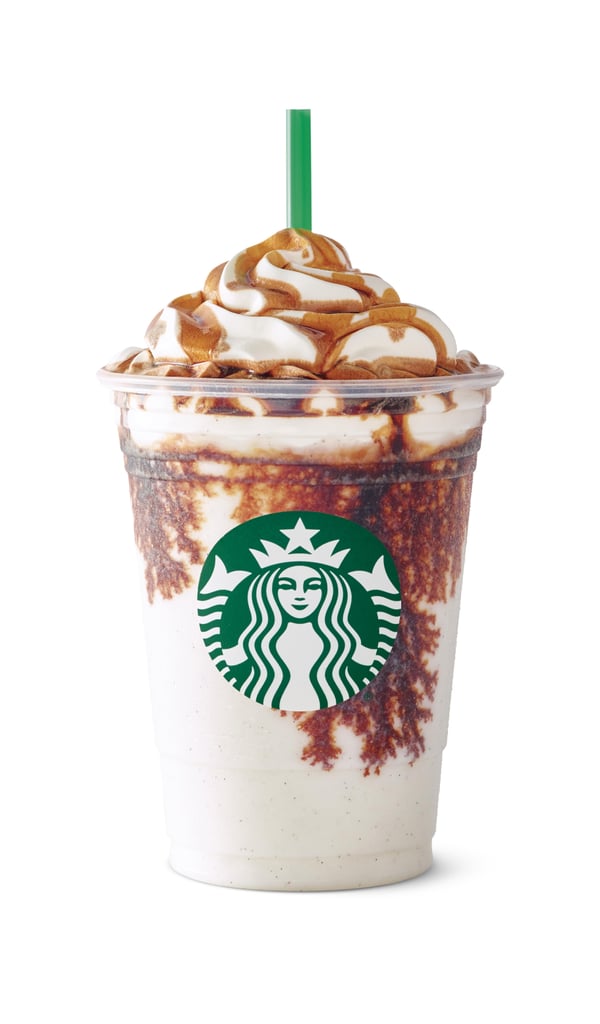 Eh, doesn't seem like much of a game-changer to me.