Starbucks Pop'zel Frappuccino in the Philippines
Starbucks' Pop'zel Frappuccino Is Here to Make Your Salty-Sweet Dreams Come True
We're already looking forward to beating the impending Summer heat via tasty, chilly Starbucks drinks, and the coffee mavens just answered our prayers. Starting on April 18 and for a limited time only, Starbucks will offer a new Frappuccino creation, and boy, is it a sight to see! We thought the American Cherry Pie Frapp was the most glorious one of them all, but this one is some serious competition.
Behold, the beauty that is the Pop'zel Coffee Frappucino, a beverage that blends popcorn and pretzels syrup with coffee, milk, and ice. This drink is also topped with whipped cream, caramel popcorn, and salted pretzels, so it's basically the salty-sweet combo of your gastronomic dreams. Are you salivating yet?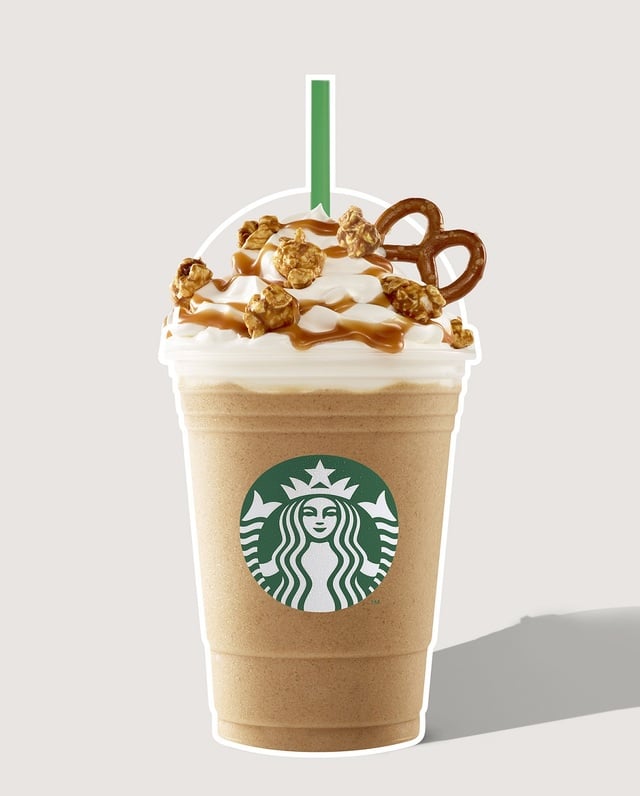 Image Source: Starbucks
Unfortunately, there's a catch with this exciting news: these limited-edition Frapps will only be available in the Philippines. But hey, Summer is almost here, so this seems like the perfect excuse for a little getaway! While you arrange your flights, you can drool over these sneak-peak photos of the beverages IRL!