Starbucks Ready-to-Drink White Chocolate Mocha Latte
Starbucks's White Chocolate Mocha Is Now Available in Stores, and It's Pastel For Spring!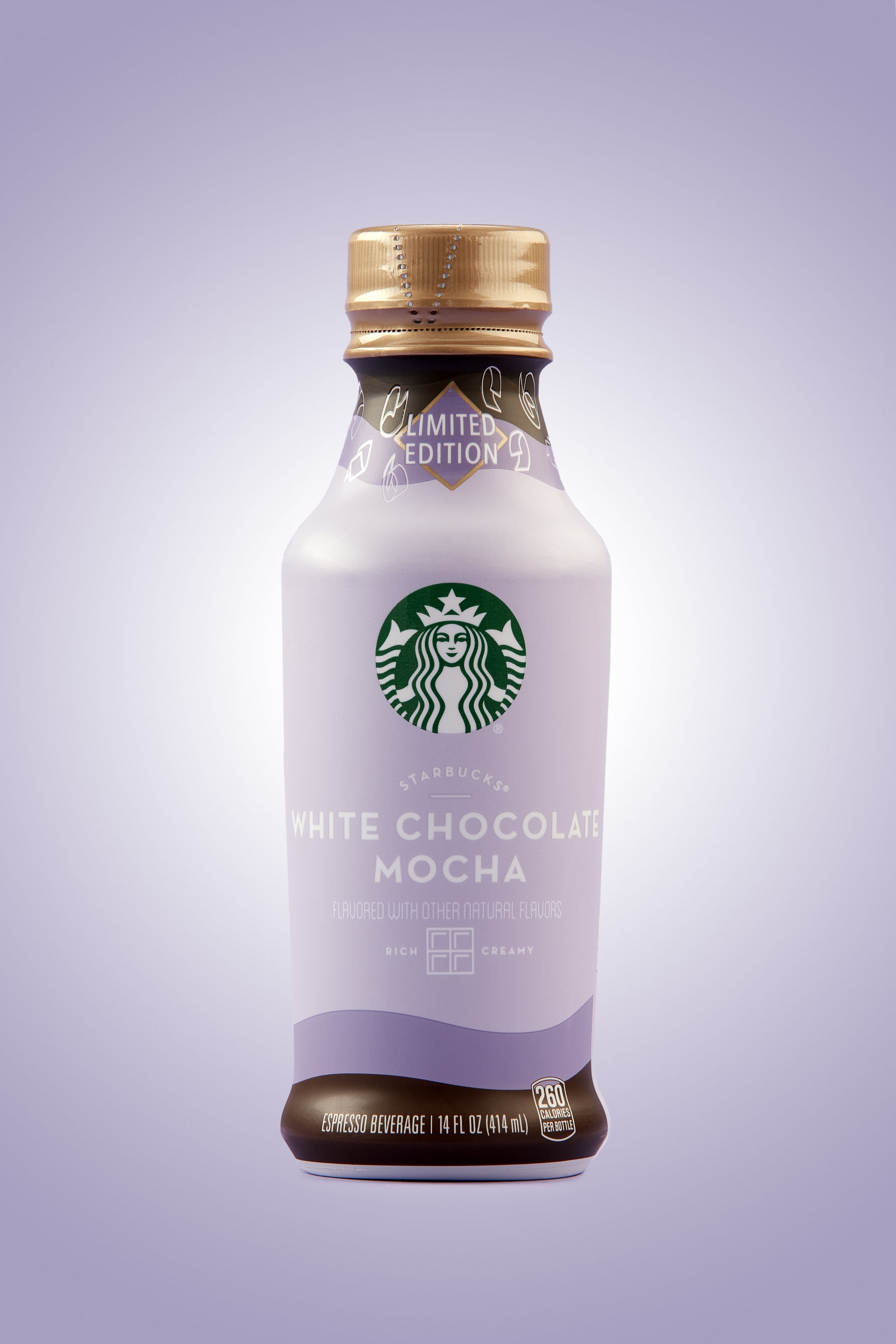 Starbucks enthusiasts, rejoice! The White Chocolate Mocha Latte you know and love is now available as a bottled beverage in grocery stores, so you no longer have to plan for a morning visit to your closest Starbucks to get your fix. The company announced the release of the latest addition to its RTD (ready-to-drink) line, which already includes Molten Chocolate Iced Lattes and Starbucks Cold Brew. Basically, Starbucks has figured out how to fuel our caffeine addiction in every way, and we're not complaining.
The creamy, espresso-based White Chocolate Mocha is on shelves in grocery stores nationwide now for $3 each, and it's pretty hard to miss. The pastel purple packaging is sticking around for Spring, and it's making us want to pair our colorful coffee with a matching pastel outfit, because why not? Prepare to stock up on one of the most popular Starbucks drinks during your next grocery run.