Student Receives Kit Kat Bars After Car Theft
Kit Kat's Heartwarming Response to the Victim of a Stolen Candy Bar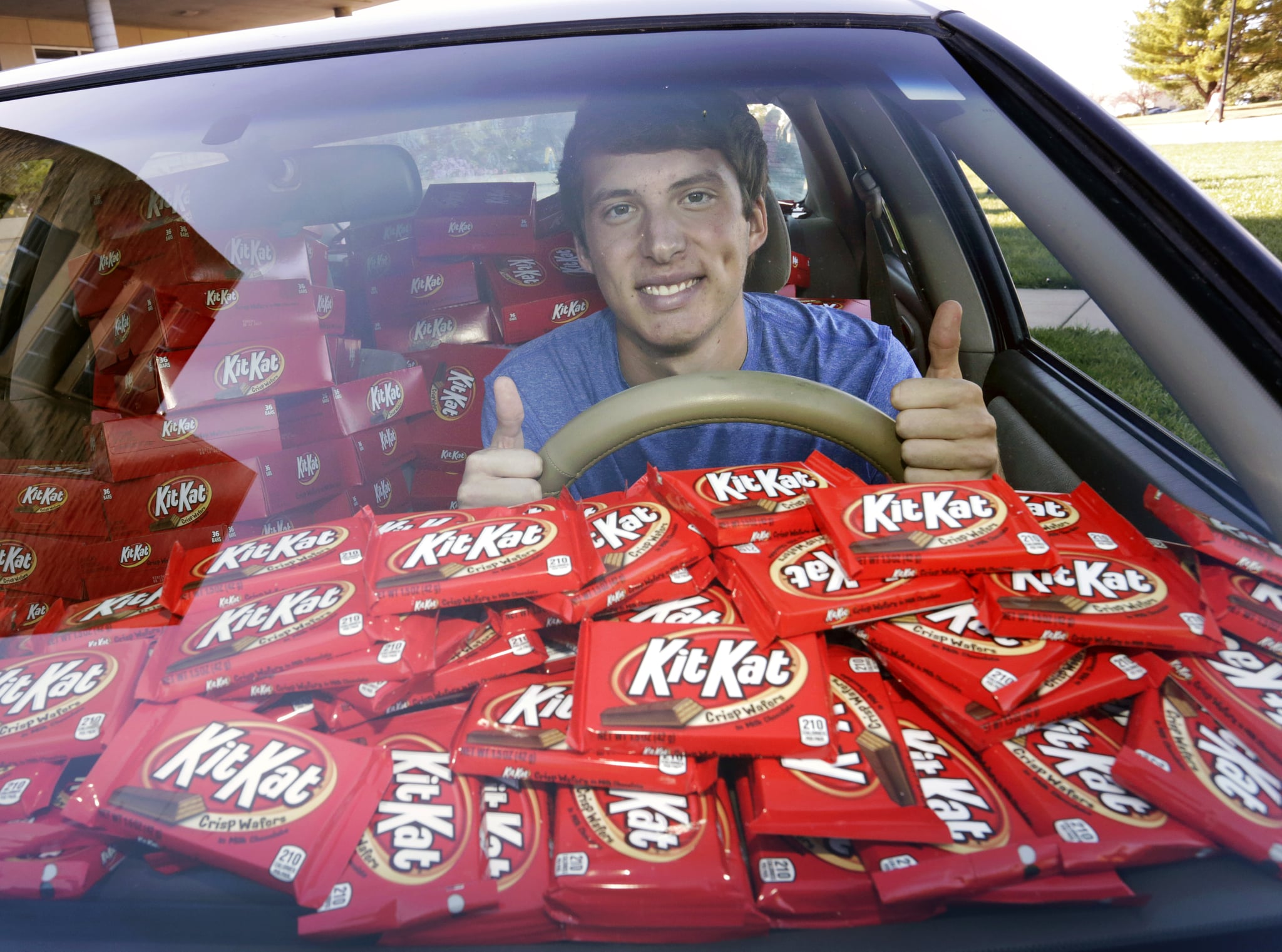 When Kansas State University student Hunter Jobbins posted the now-viral tweet about how his car was broken into by a stranger who was hungry for a Kit Kat bar, the Hershey Company responded in the most epic way possible. "Who steals someone's Kit Kat?! WHO DOES THAT?! Shoot us a DM and we'll replace it for you," the company tweeted.
Left my car for maybe 15 minutes in front of the dorms and I come back to this. College man pic.twitter.com/KlDx5BtXLX

— Hunter Jobbins (@jabbins) October 30, 2016
Staying true to its word, Kit Kat filled 6,500 bars of the chocolate-covered wafers inside of Hunter's car for every student at Kansas State University to enjoy. Keep reading to see how Hunter and his classmates reacted to the company's kind gesture.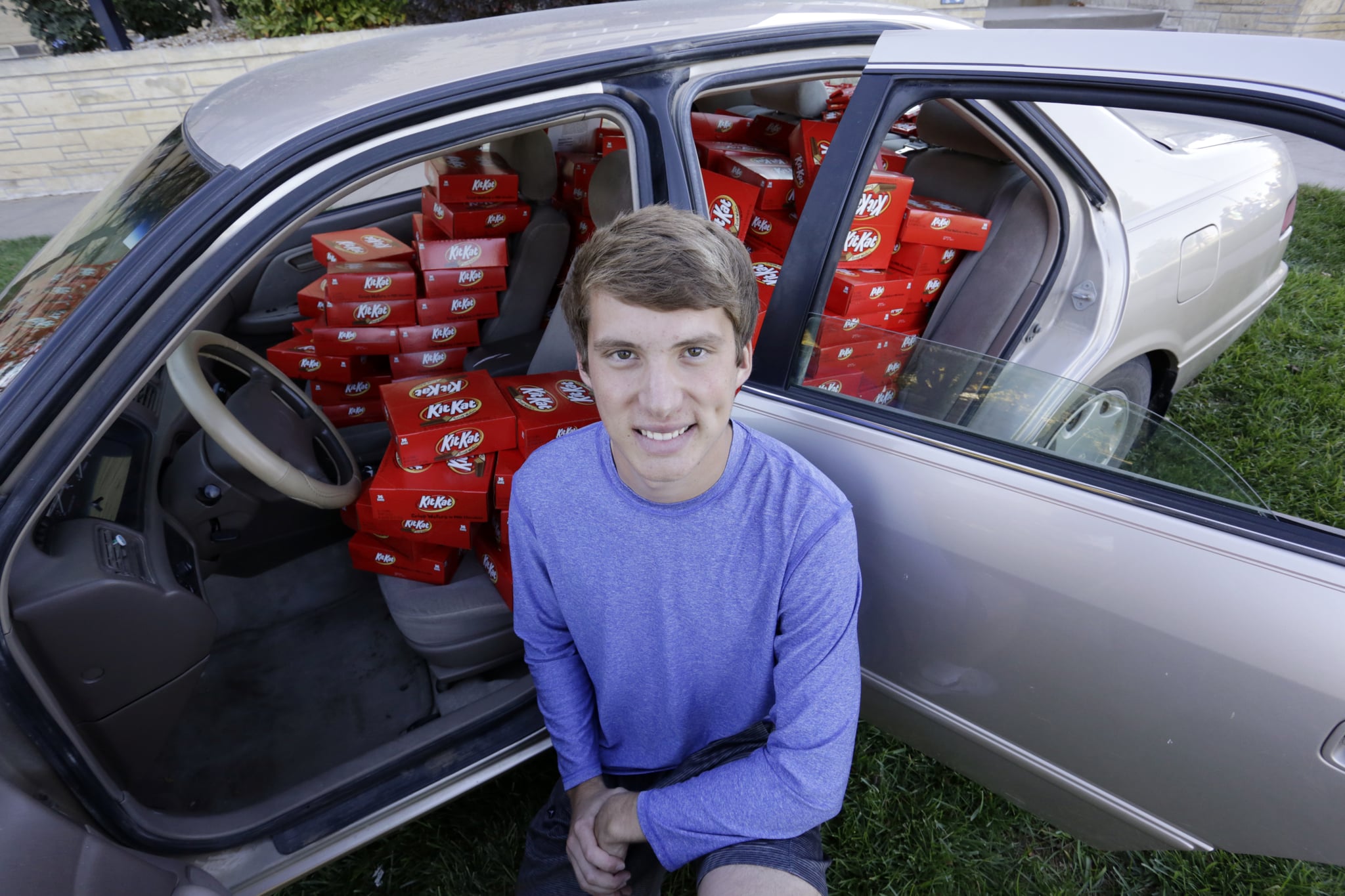 Thanks to everyone who came by today!! And a special thanks to @devonhorowitz and @KitKat_US for making today happen! #KitKatsForEveryone pic.twitter.com/eAwHC9tFiP

— Hunter Jobbins (@jabbins) November 4, 2016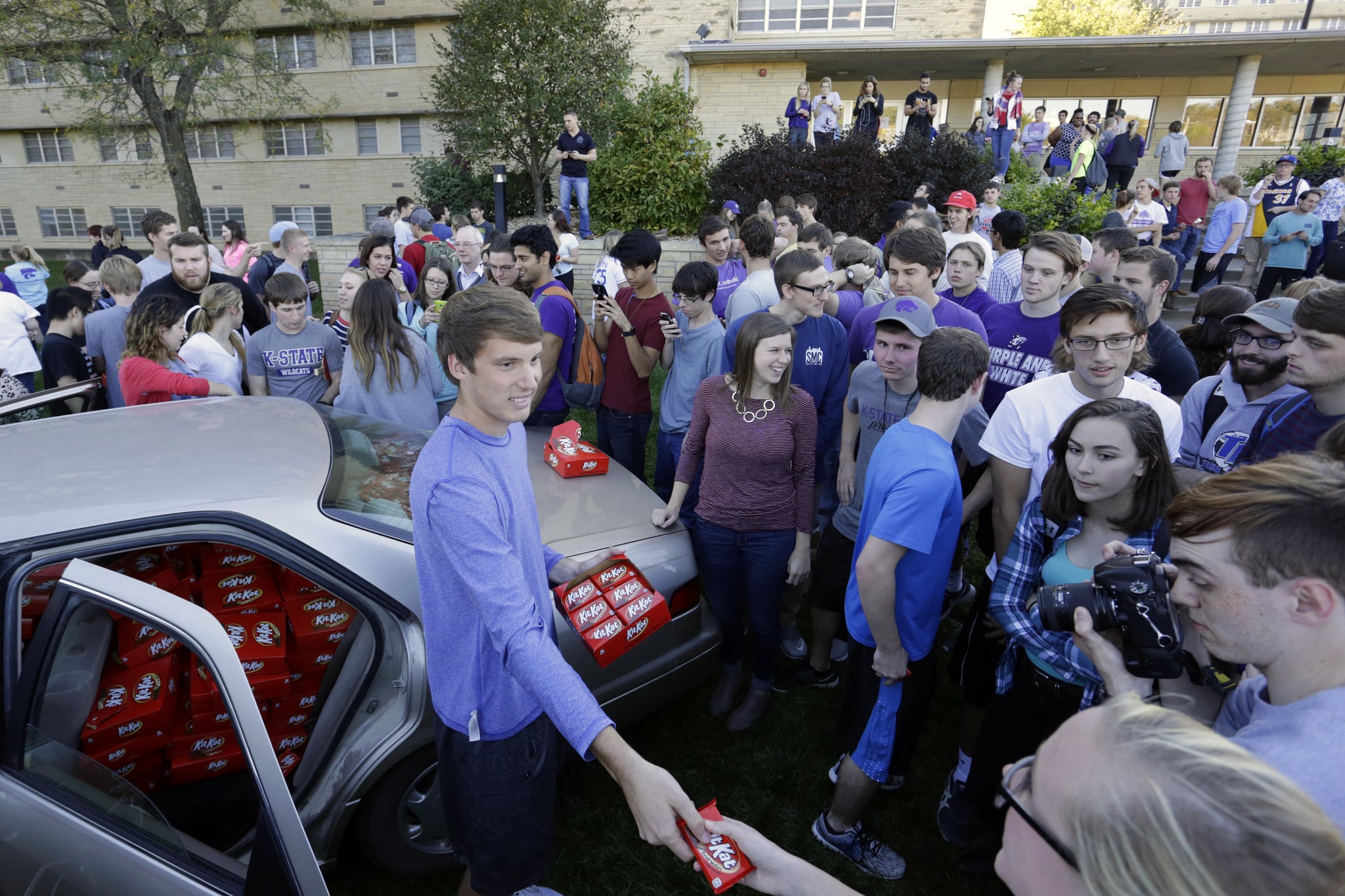 Image Source: The Hershey Company