Sweet Heat Skittles
Start Preparing Your Taste Buds: Spicy Skittles Are Officially on Shelves!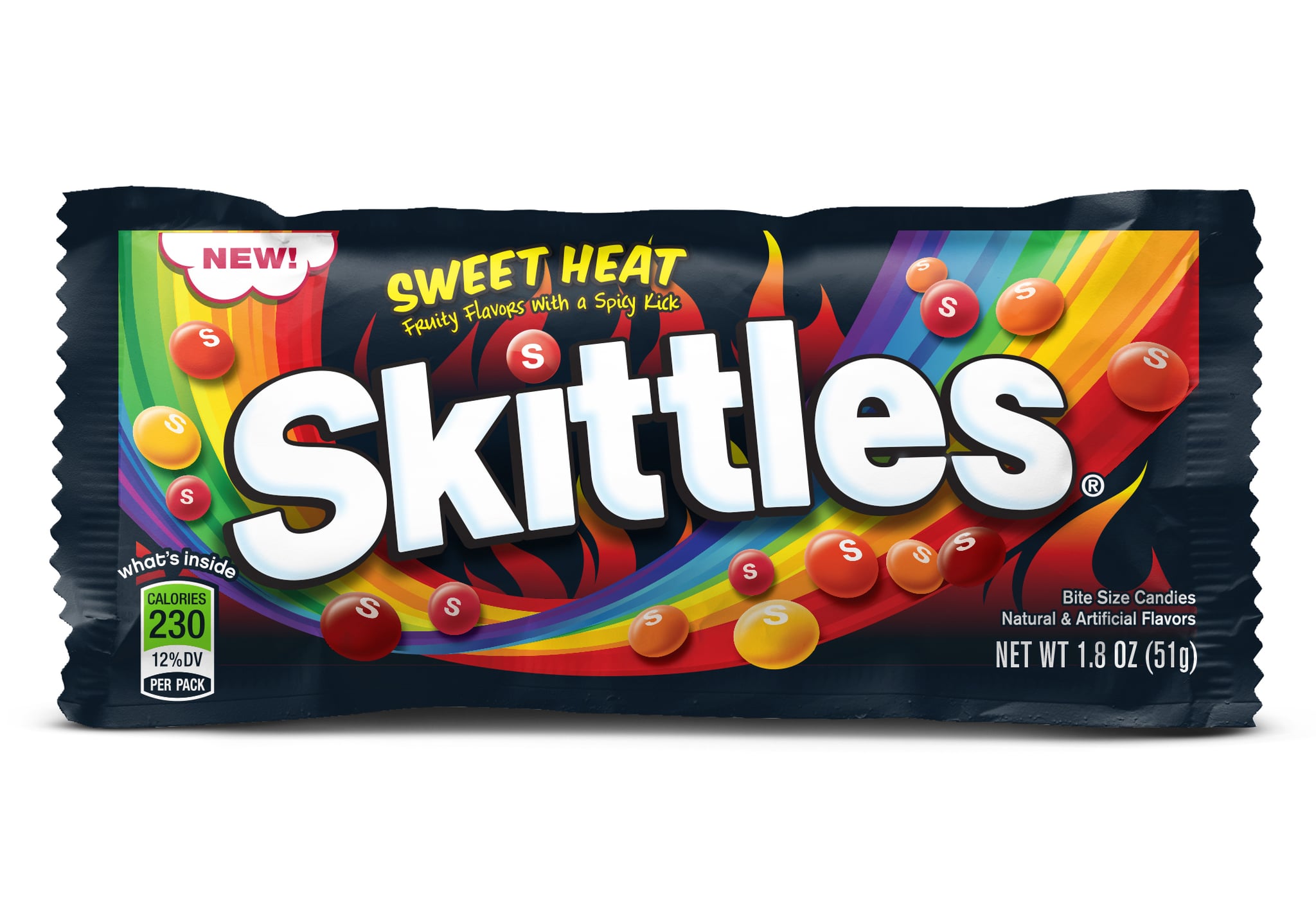 If you're anything like me, you don't get cravings for just sweet or just spicy snacks — you want both. (Sorry to every date who's had to buy me a box of Hot Tamales and a box of Raisinets at the movies. I swear I'm not high maintenance, I just like options!) And there's a new candy that's here to check all the boxes: Sweet Heat Skittles, which are now available nationwide. Each pack ($1 for a Single Pack) has five new flavors with a spicy kick: Fiery Watermelon, Blazin' Mango, Flamin' Orange, Sizzlin' Strawberry, and Lemon Spark.

The addictive-sounding candy also has a Starburst counterpart, which means you can satisfy your spicy-sweet cravings in several ways. Starburst Sweet Heat ($1 for a Single Pack) features flavors Fiery Watermelon, Strawberry Mango, Flamin' Orange, and Pipin' Pineapple. Throw in a bottle of the new spicy Pepsi and we're sold!