Taco Bell Naked Chicken Chips Taste Test
Taco Bell's Naked Chicken Chips Remind Us of This Fast-Food Nugget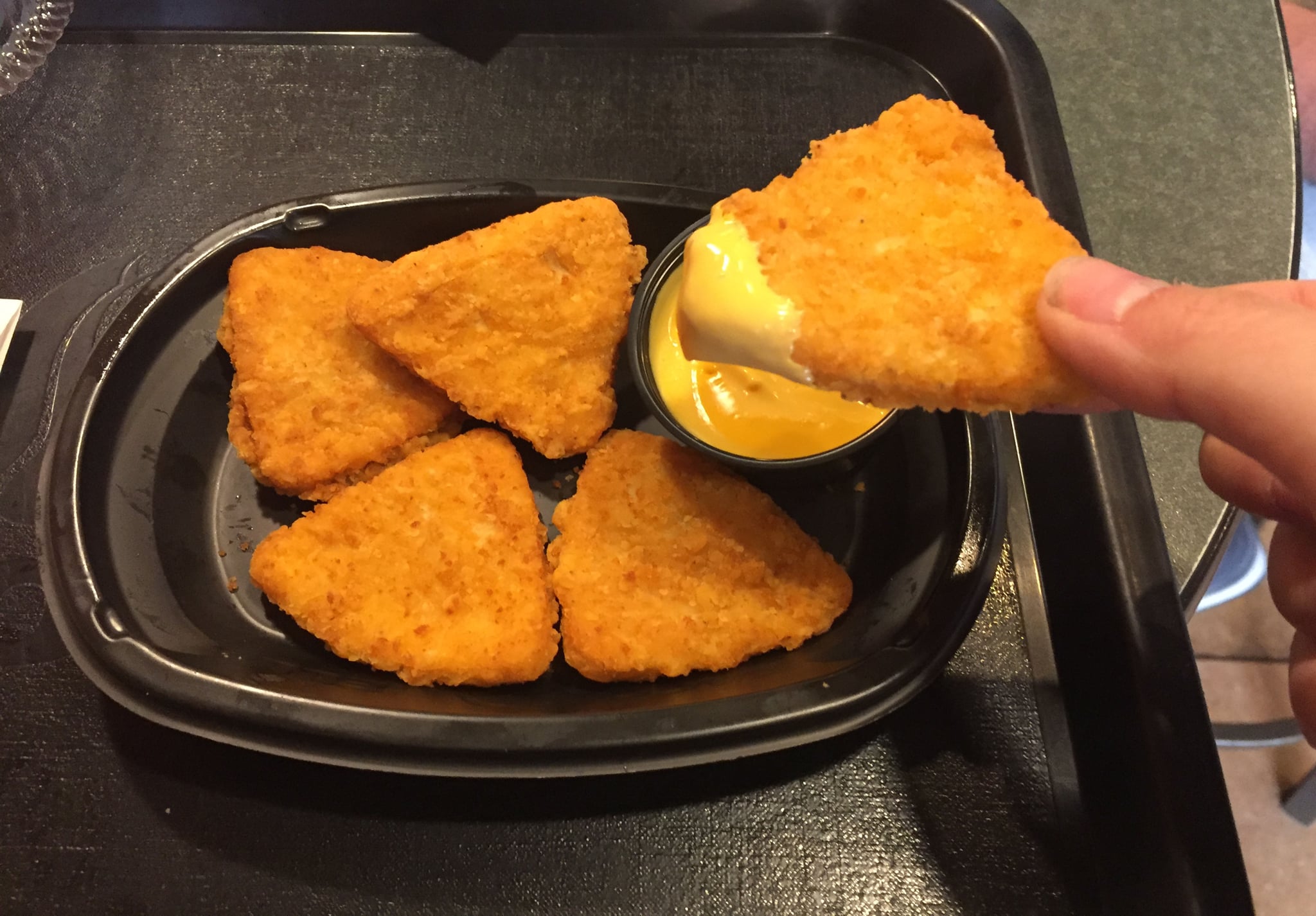 I highly advise you get yourself to your closest Taco Bell on May 11 to try out the new Naked Chicken Chips, because you will not be disappointed. The chicken chips, which came out of the Naked Chicken Chalupa, are served with Taco Bell's famous Nacho Cheese Sauce, and the pairing is actually perfect. The chips are crispy all-white chicken and come in either a pack of six or a pack of 12. Honestly, the chips are fairly small and thin, so knocking out a pack of 12 really isn't too bad.
The chips themselves are very lightly breaded, and the breading isn't actually all that crispy. You get a crunch, but they're akin to a Wendy's nugget rather than a McDonald's one. If you tried the Naked Chicken Chalupa, you know what you're in for, but if not, the breading has Taco Bell's signature Mexican spices. Combine that with the nacho cheese sauce, and you have it all. The sauce gives the chip a good bit of moisture and a little more spice.
The Naked Chicken Chips will only be around for a few weeks, so don't miss out on them. I'm well-aware that I like pretty much everything on the Taco Bell menu and would recommend any of it, but these chicken chips do fit right in and are completely delicious. They take the chip-and-dip combo to a whole new level.
Image Source: POPSUGAR Photography / Hedy Phillips