Teavana Tea Happy Hour Summer 2017
Teavana's New Summer Iced Teas Are Vacation in a Cup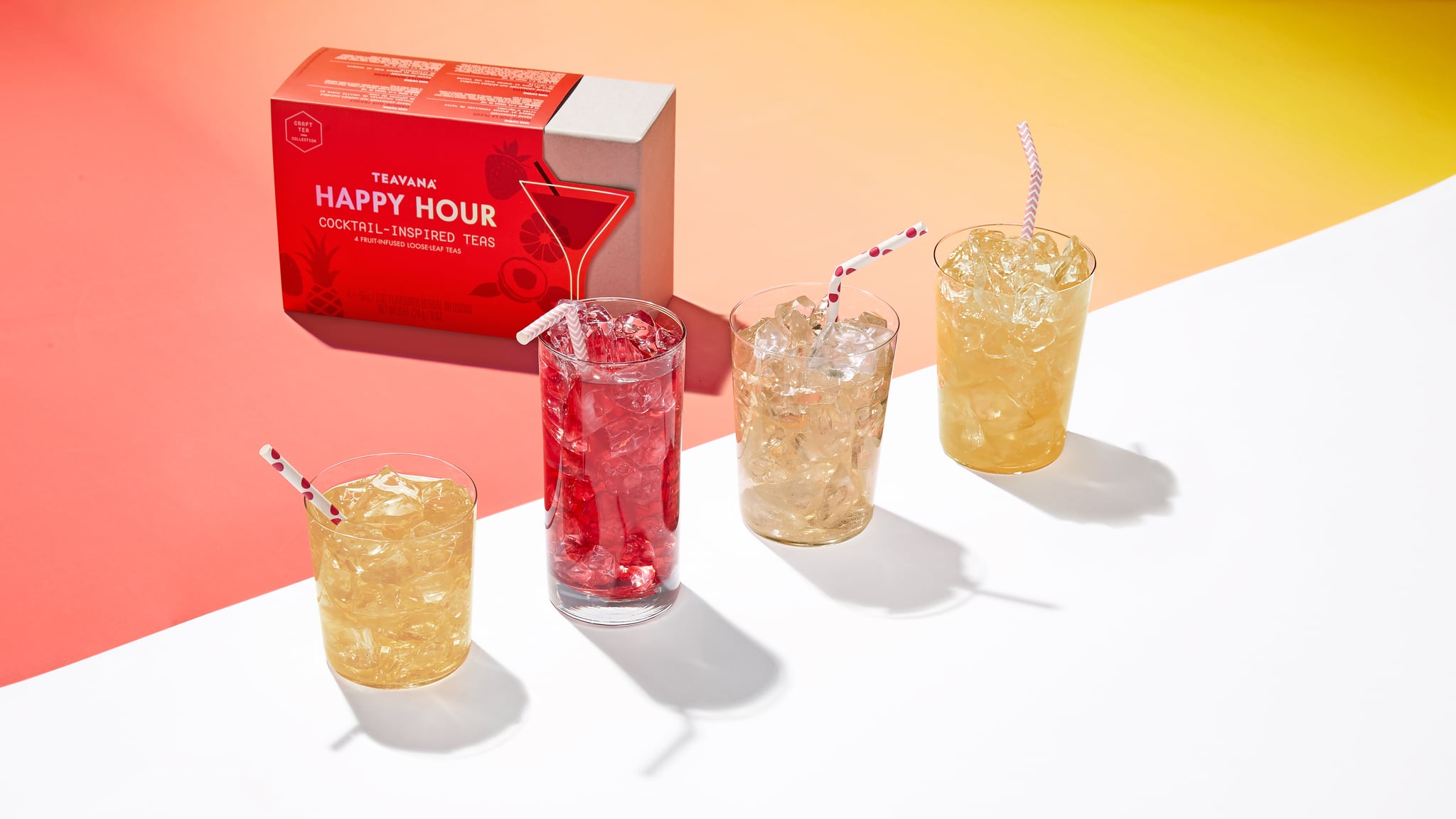 Teavana is introducing new iced tea flavors for Summer, plus a way to get them for free! The Starbucks-owned tea company's new Summer-cocktail-inspired Teavana Tea flavors are Strawberry Daiquiri, Piña Colada, and Mandarin Mimosa. Along with the new flavors, Teavana announced the return of customer-favorite Beach Bellini and the introduction of Summer Fri-YAYs at Teavana store locations, a Summer-long promo that allows you to score free iced tea beverages. Tea drinkers, rejoice!
The first Teavana Summer Fri-YAY is kicking off on May 26 during happy hour (3-7 p.m.), and you can score a free 24-fluid-ounce iced tea at participating Teavana stores in the US and Canada. You can choose from three iced tea flavors: Beach Bellini, Strawberry Daquiri, and Piña Colada. To get the freebie, use the code FriYAY or show the following Summer Fri-YAY invitation in store.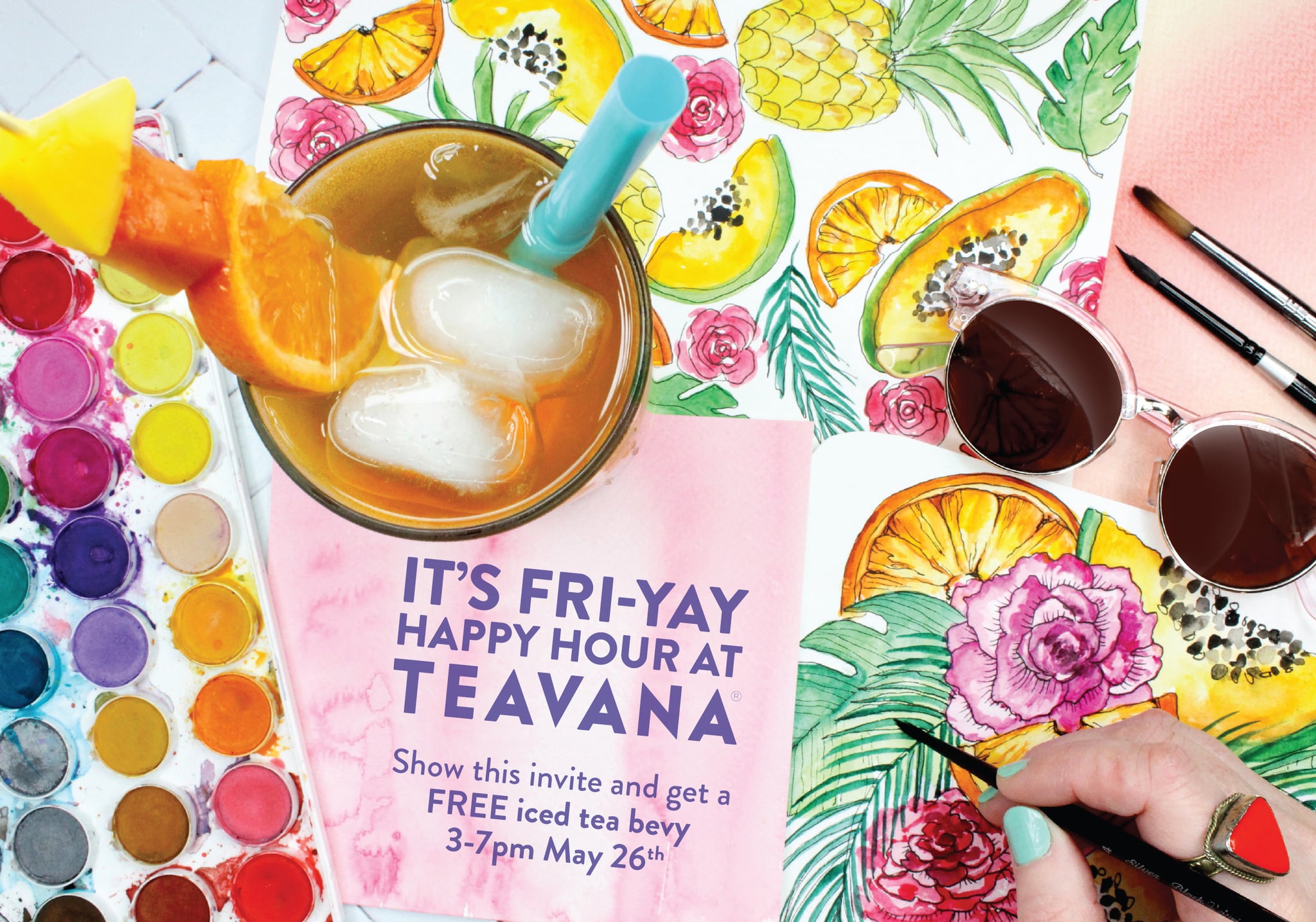 Teavana stores will be celebrating Summer Fri-YAYs every Friday from June 2 through Aug. 11 from 3-7 p.m. When you buy one 24-fluid-ounce featured iced tea beverage, you'll get a second beverage of equal or lesser value for free. While these refreshing iced beverages are alcohol-free, they just might be the second-best thing to a real Summer cocktail. Cheers!
Image Source: Teavana