Tex-Mex Macaroni and Cheese Recipe
7-Layer Mac and Cheese For Your Game-Day Enjoyment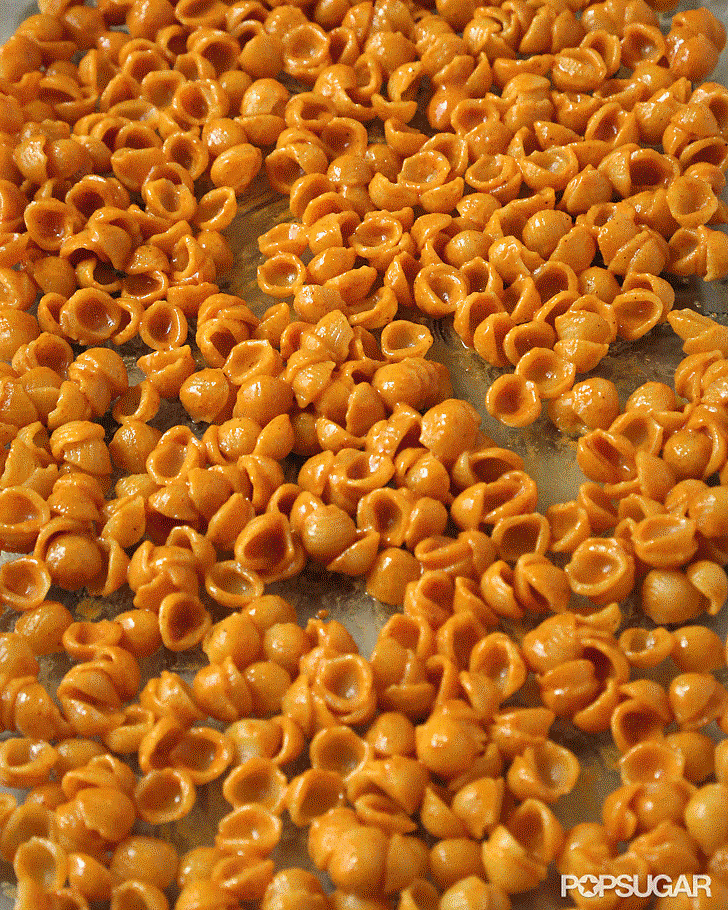 OK foodies, for the main event at your Super Bowl party, bring out this seven-layer mac and cheese, inspired by seven-layer bean dip, and expect your crowded couch to go wild!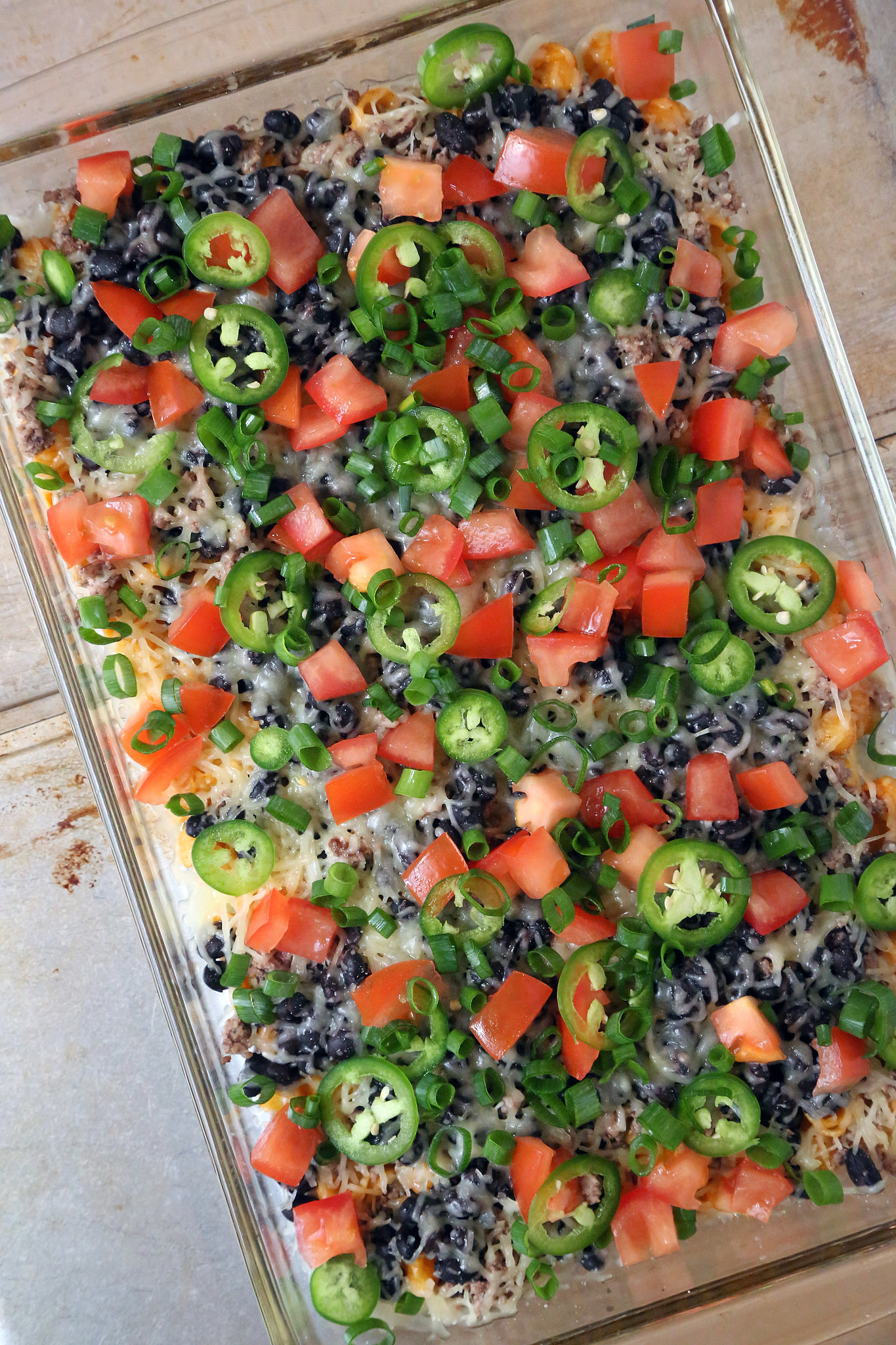 Starring Annie's Cheesy Taco Macaroni and Cheese, the casserole also features layers of ground beef, black beans, Mexican blend shredded cheese, diced tomatoes, jalapeño slices, and green onion.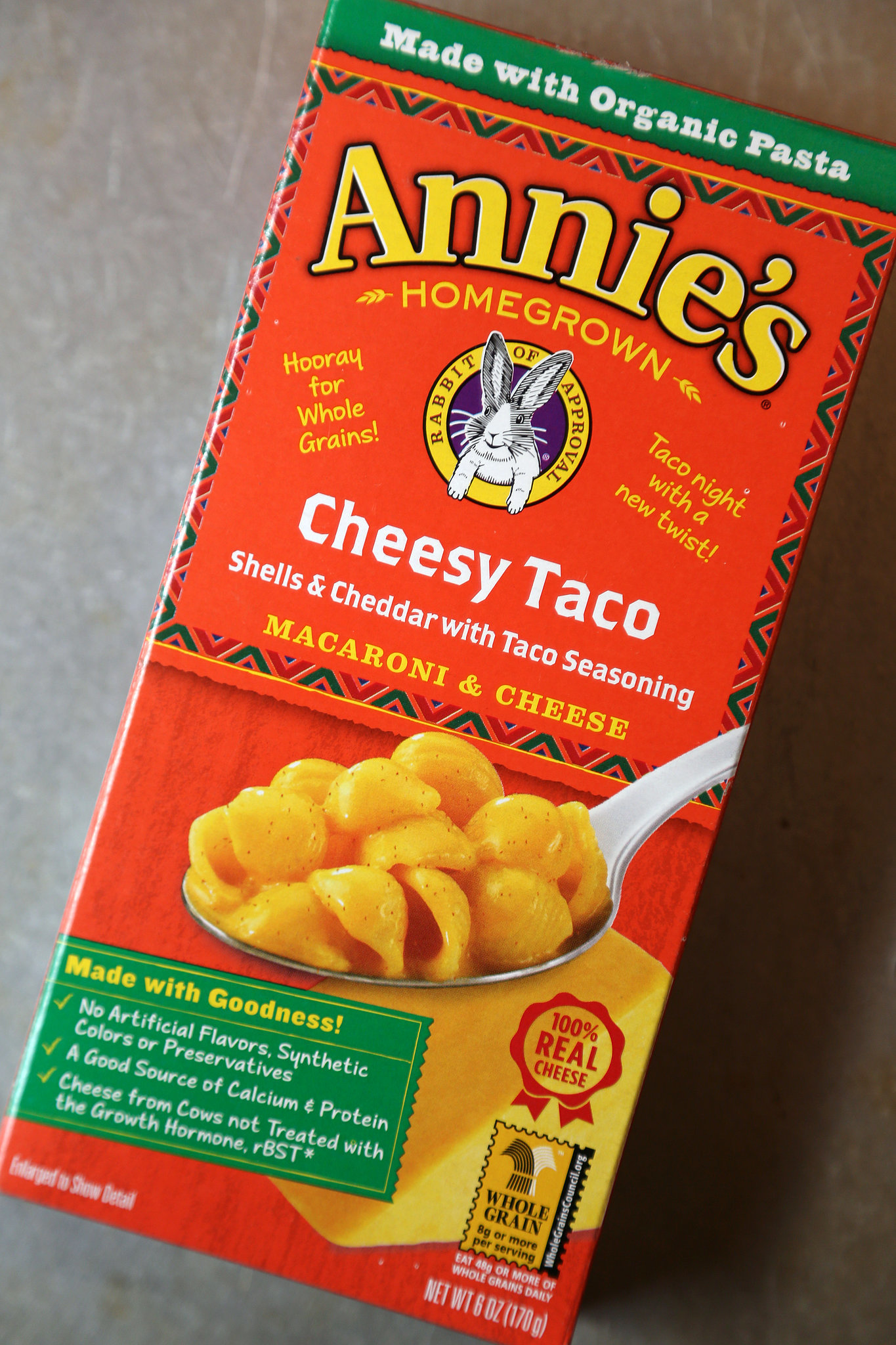 If you're freaked out by the idea of taco mac, so were we . . . that is, until we tried it. The flavor basically tastes like good old-fashioned, boxed cheddar mac with a hint of cumin and chili powder.
The dish itself is like a Tex-Mex taco, in casserole form. The shredded cheese melts atop the beans, adhering the layers together for easy serving with a metal spatula. Pair this with a lime-garnished Mexican beer, and sink into that couch with cheesy satisfaction. Football players aren't the only ones scoring!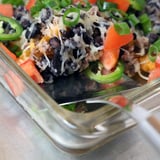 Ingredients
1 box Annie's Cheesy Taco Mac and Cheese
1/2 pound ground beef
1 can black beans
3/4 cup shredded Mexican blend cheese
3-4 tomatoes, gelatinous seeds removed and diced
1 jalapeño, sliced thinly
1/2 bunch green onion, sliced thinly
Salt, to taste
Directions
Cook macaroni and cheese according to package directions.
Meanwhile, in a medium-sized sauté pan over medium-high heat, cook the ground beef until no pink remains. Salt to taste.
In a small saucepan over low heat, cook black beans and bean liquid until boiling. Strain beans, discarding bean liquid when ready to assemble the casserole.
In a large casserole dish, spread cooked macaroni and cheese on the bottom of the dish, followed by ground beef and strained black beans. Sprinkle cheese over top of beans. Salt diced tomato to taste, then add to casserole, followed by jalapeño and green onions. Serve immediately.
Information
Category

Main Dishes, Beef

Cuisine

North American

Yield

Serves 4