Thin Mint Cookie Facts
5 Things You Never Knew About Thin Mints, Including Its Original Name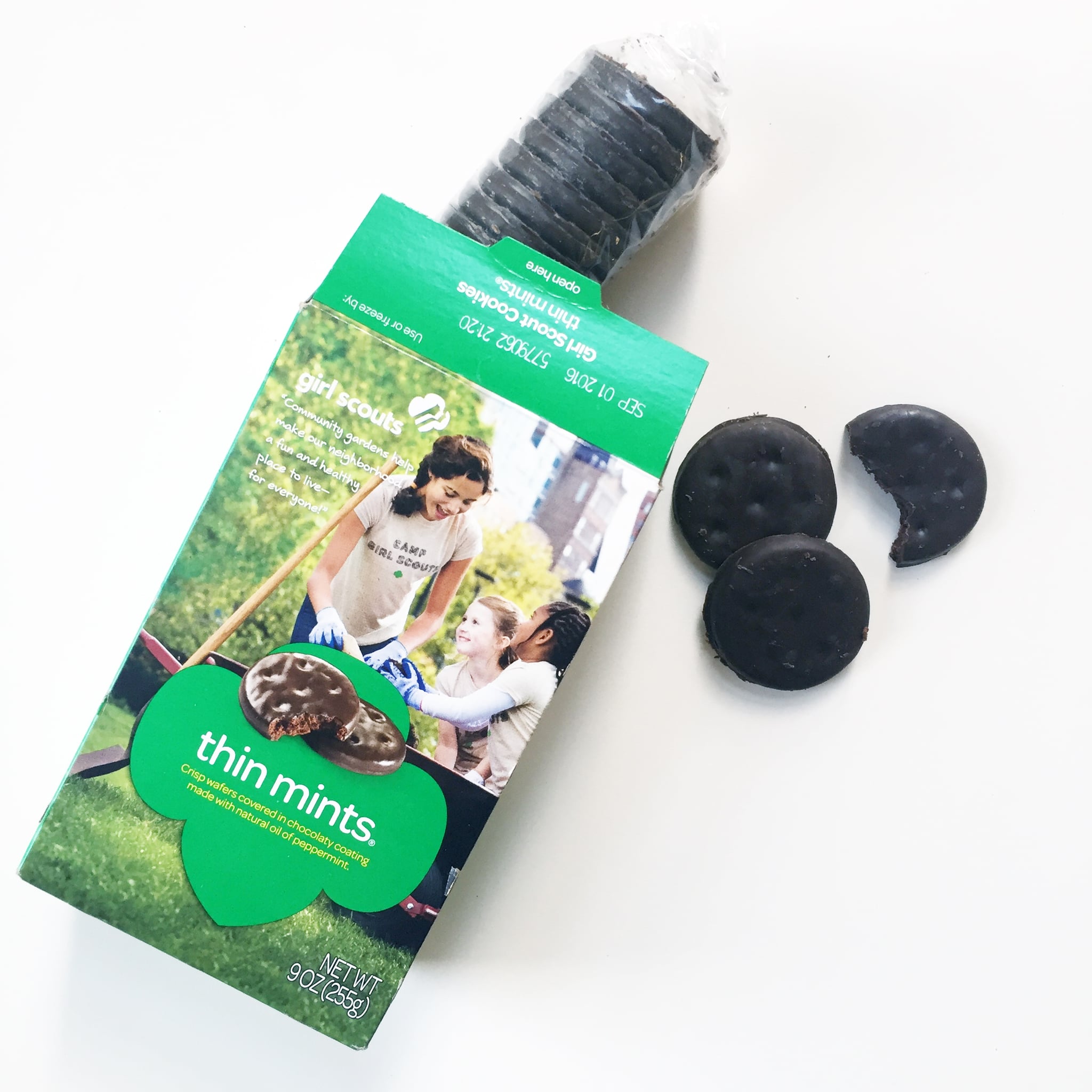 It's the most wonderful time of the year: Girl Scout Cookie season. While you're hoarding boxes upon boxes of the best ones (Thin Mints, of course), why not take a break to read a brief history of the insanely addictive, crunchy, mint-chocolate dessert? You'll learn some fun facts about the beloved cookies, and then you can get back to eating them.
The first known record of a Girl Scout Cookies variety of a chocolate mint cookie appeared in 1939.
The name has changed over the years — they were first called Cooky Mints!
In 1951, the name changed to Chocolate Mints.
They weren't called Thin Mints until 1963.
Thin Mints were a bestseller as early as the '60s. Other bestsellers included Shortbread and Peanut Butter Sandwich Cookies.
Image Source: POPSUGAR Photography / Erin Cullum