The Tonight Dough Ben and Jerry's Ice Cream
Ben & Jerry's Makes Its Best Pint Yet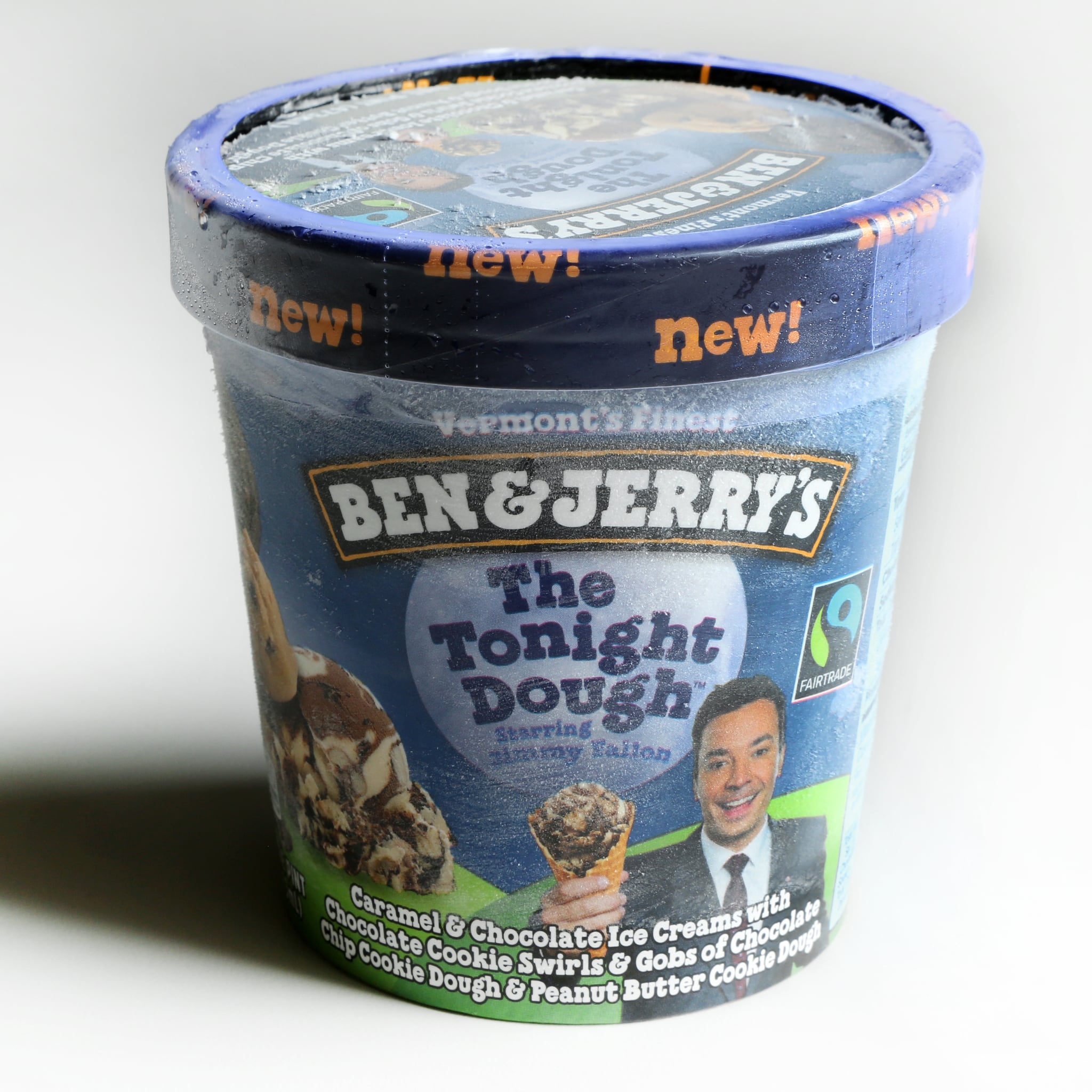 In celebration of Jimmy Fallon's one-year anniversary as the host of The Tonight Show, Ben & Jerry's created an ice cream flavor named after the hilarious host's hour of entertainment. The Tonight Dough is a concoction of caramel and chocolate ice creams with chocolate cookie swirls, chocolate chip cookie dough, and peanut butter cookie dough. The flavor comes after the success of another Jimmy Fallon-inspired treat, Late Night Snack.
The best part? All of Fallon's proceeds from the sales of The Tonight Dough will be donated to the charity SeriousFun Children's Network. "I love working with Ben & Jerry's. And I'm not overhyping; I'm not overselling — we've made the best ice cream ever created," Jimmy Fallon said. "It's so insanely good, and I'm just happy to be associated with it. And the proceeds go to a great charity."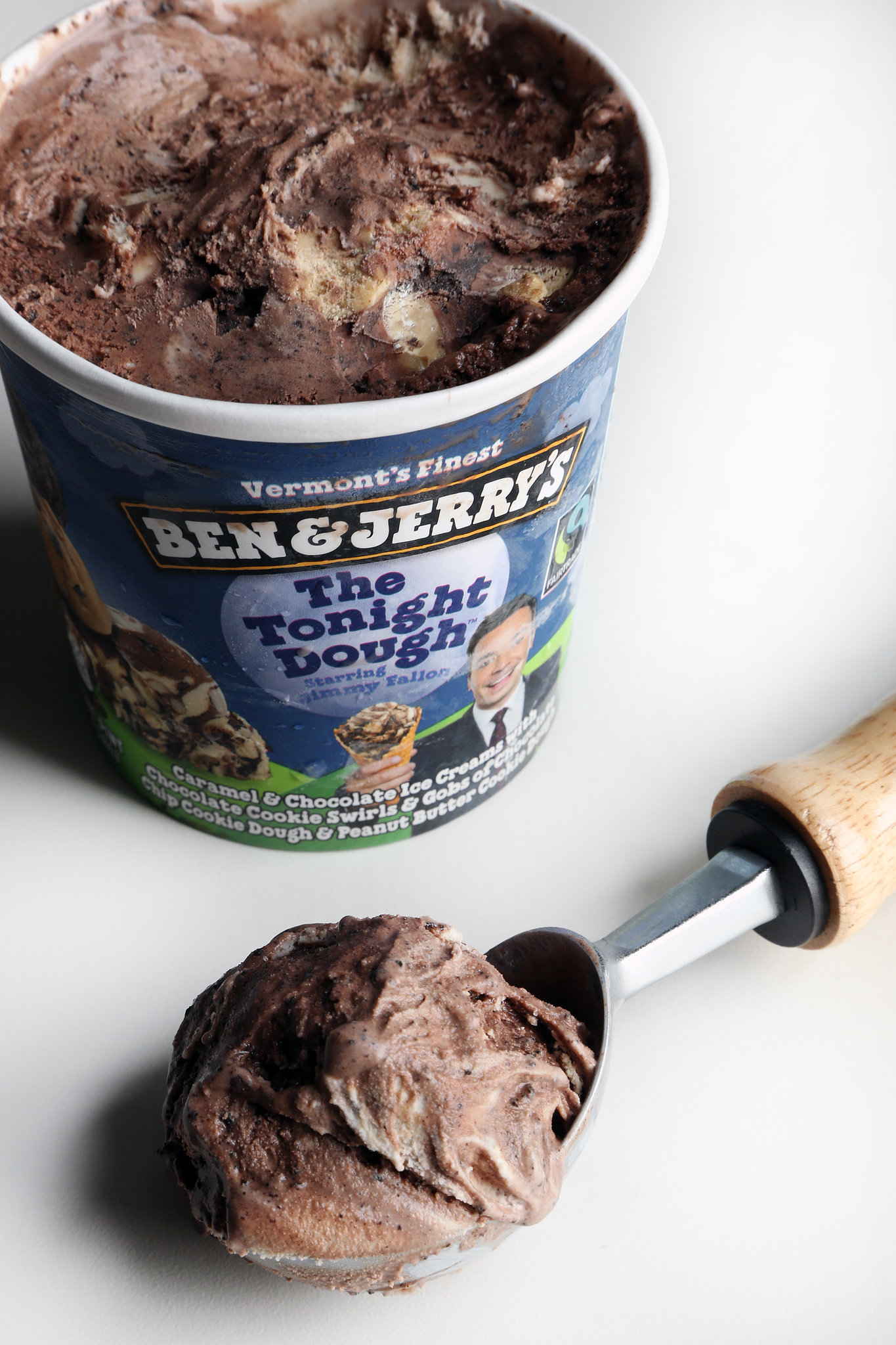 Ben & Jerry's sent us a sample pint to try — and so we quickly pulled out our scooper to see if the ice cream is worth all the hype. The Tonight Dough contains so many chunks of dough, it's near impossible to scoop; but we're not really complaining! The ice cream tastes similar to cookies and cream, with salty hunks of chocolate, peanut butter, and chocolate chip cookie doughs. Though the peanut butter and caramel flavors are subdued by the chocolate, we still think this is the best pint Ben & Jerry's has made to date.
Image Source: POPSUGAR Photography / Anna Monette Roberts