Toppings For Hummus
How to Take Hummus From Sad Store-Bought Tub to Party-Ready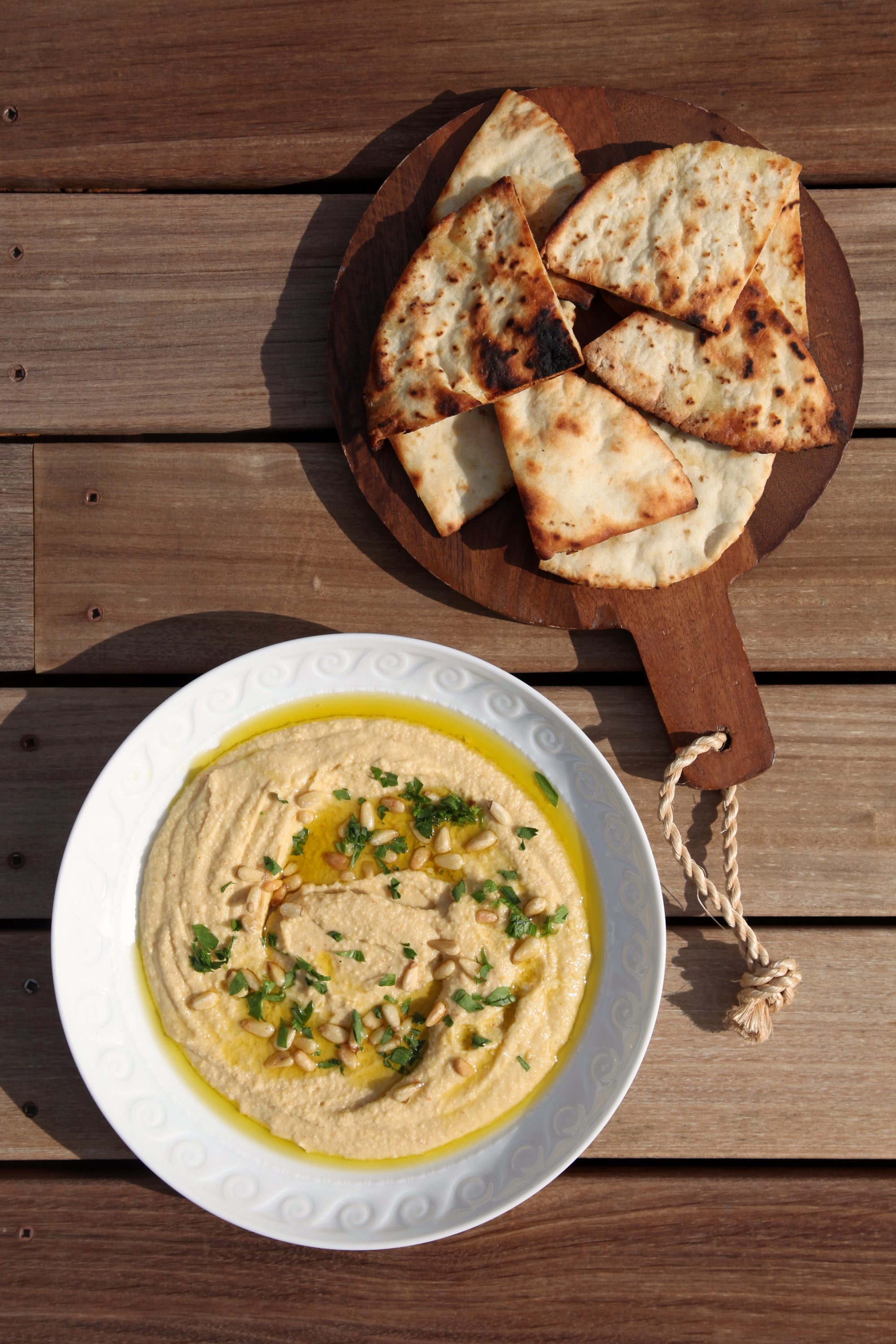 We won't judge if your go-to way to get your hummus on simply consists of popping off the lid of a store-bought tub and dipping pita chips, baby carrots, or crudités straight in. But set out a tub and a haphazard assortment of snacks at a party, and it's a different matter. (OK, we'll totally still be your friend — and likely dig right in — but come on, you can do better than that!) Here's why: with minimal effort, it can easily be elevated to a party nibble that's much prettier — we do eat with our eyes first, after all — and much tastier. Here are a few guidelines and ideas:
Start with good product, whether that be a homemade batch or your favorite store-bought brand (our go-to is Sabra's Classic Hummus).
Transfer it to a pretty dish: We prefer a shallow bowl, or even a small rimmed plate, over a deeper bowl, as this allows for more surface area to smatter with toppings. But whatever you have on hand is likely more appealing than the plastic tub it came in.
Prep the surface: Use an offset spatula or butter knife to spread the hummus out into an even layer, and then use the tip to swirl it; this swirl will hold olive oil and other toppings and adds visual interest. With a damp paper towel or clean dishcloth, wipe away any hummus that's on the edge of the bowl.
Oil it up: It's pretty much never a bad idea to drizzle the surface of the hummus — this is where the swirl comes into play — with the best extra-virgin olive oil you have on hand. Not only does this add lushness, but it also gives it a glossy appearance. Garlic, basil, citrus, or chile-spiked olive oils are also great here.
Play with toppings: Finely chopped parsley and toasted pine nuts (as pictured) are a no-fail combination but are not the only answer. Try a pinch of red pepper flakes, za'atar, cayenne pepper, sumac, chopped sun-dried tomatoes, thin slivers of roasted red peppers, a drizzle of pesto, or whatever tickles your fancy.