Trader Joe's Brownie Crisp Coffee Ice Cream Sandwiches
When You Find This Trader Joe's Ice Cream Sandwich, Buy 15 Boxes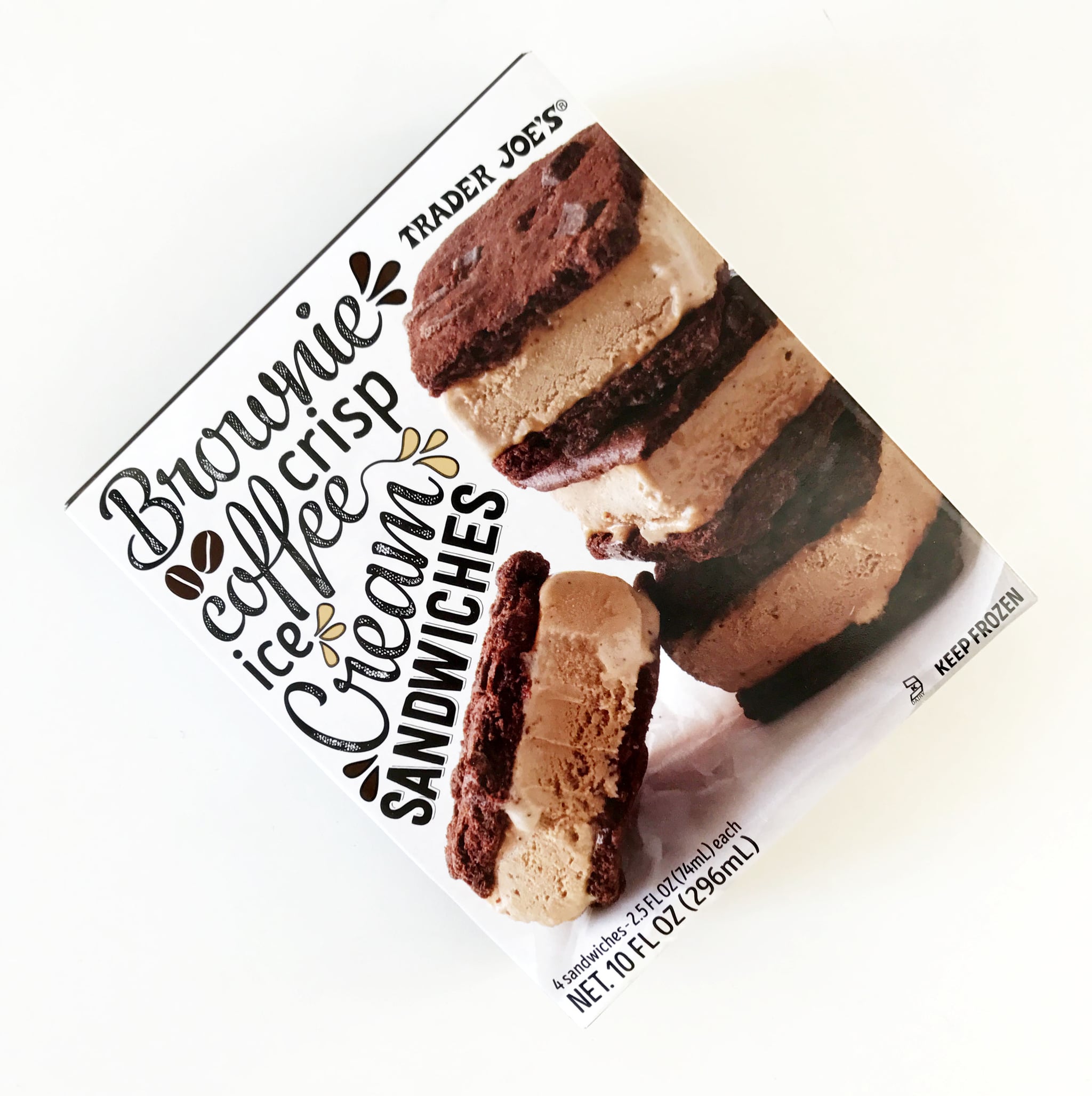 I would like to take a moment to personally thank Trader Joe's for introducing Brownie Crisp Coffee Ice Cream Sandwiches into my life. By far the best new Trader Joe's item of Summer 2017 (so far), this is everything my coffee- and ice-cream-loving soul could ask for. Available in the frozen aisle for $4 per box of four, this is the new Trader Joe's product you shouldn't leave the store without. OK, plus the white cheddar popcorn, but that's another story.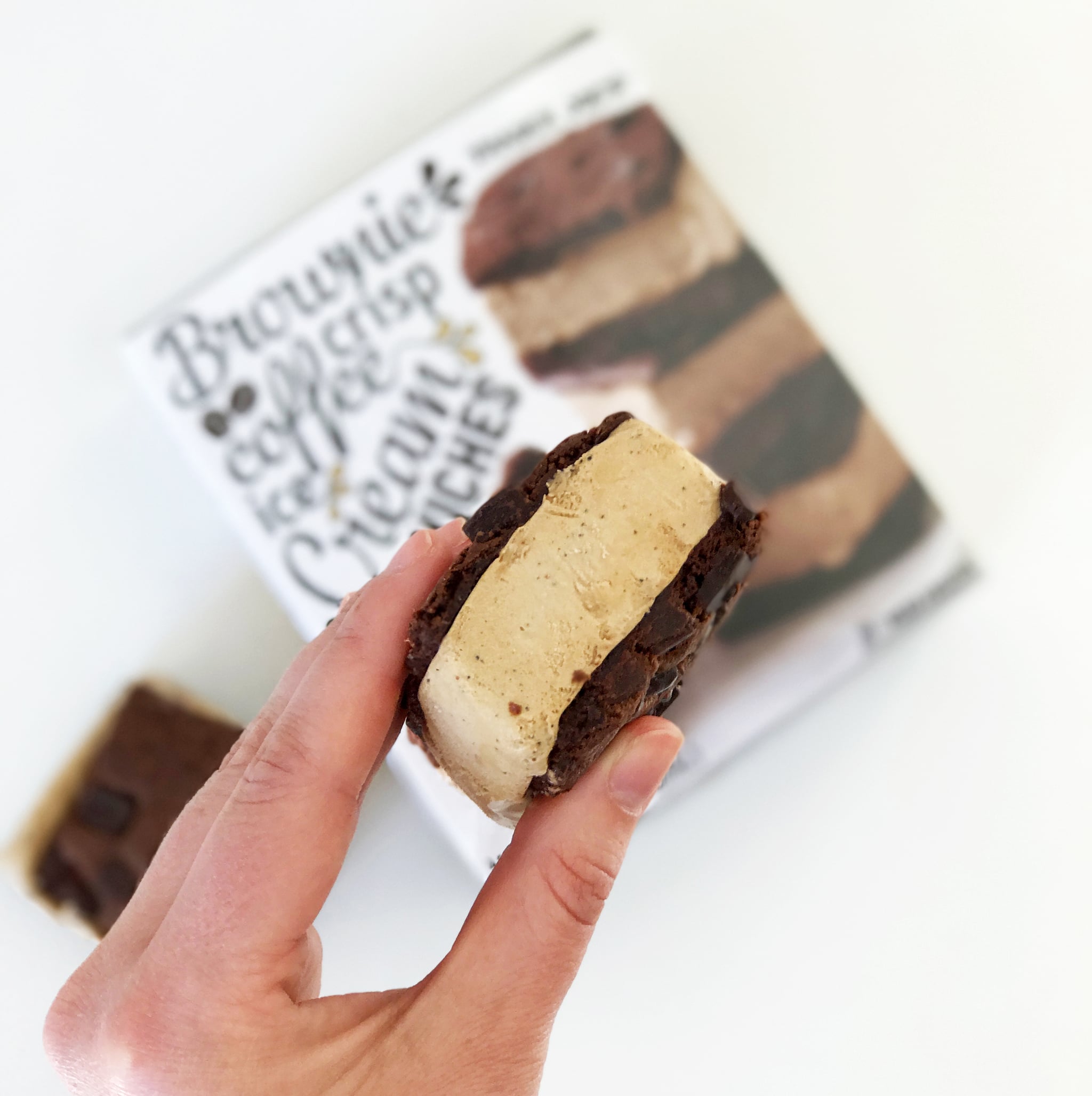 The square-shaped ice cream sandwiches have coffee ice cream flecked with finely ground espresso beans sandwiched between two thin brownie crisps that are studded with chocolate chips and chocolate chunks. If that sounds like a mouthful, it is — in the best way. Just bitter enough from the espresso flavor and plenty sweet enough from the brownie and chocolate, each sandwich satisfies all your cravings for something cool and creamy (and it just might give you a caffeine boost, too).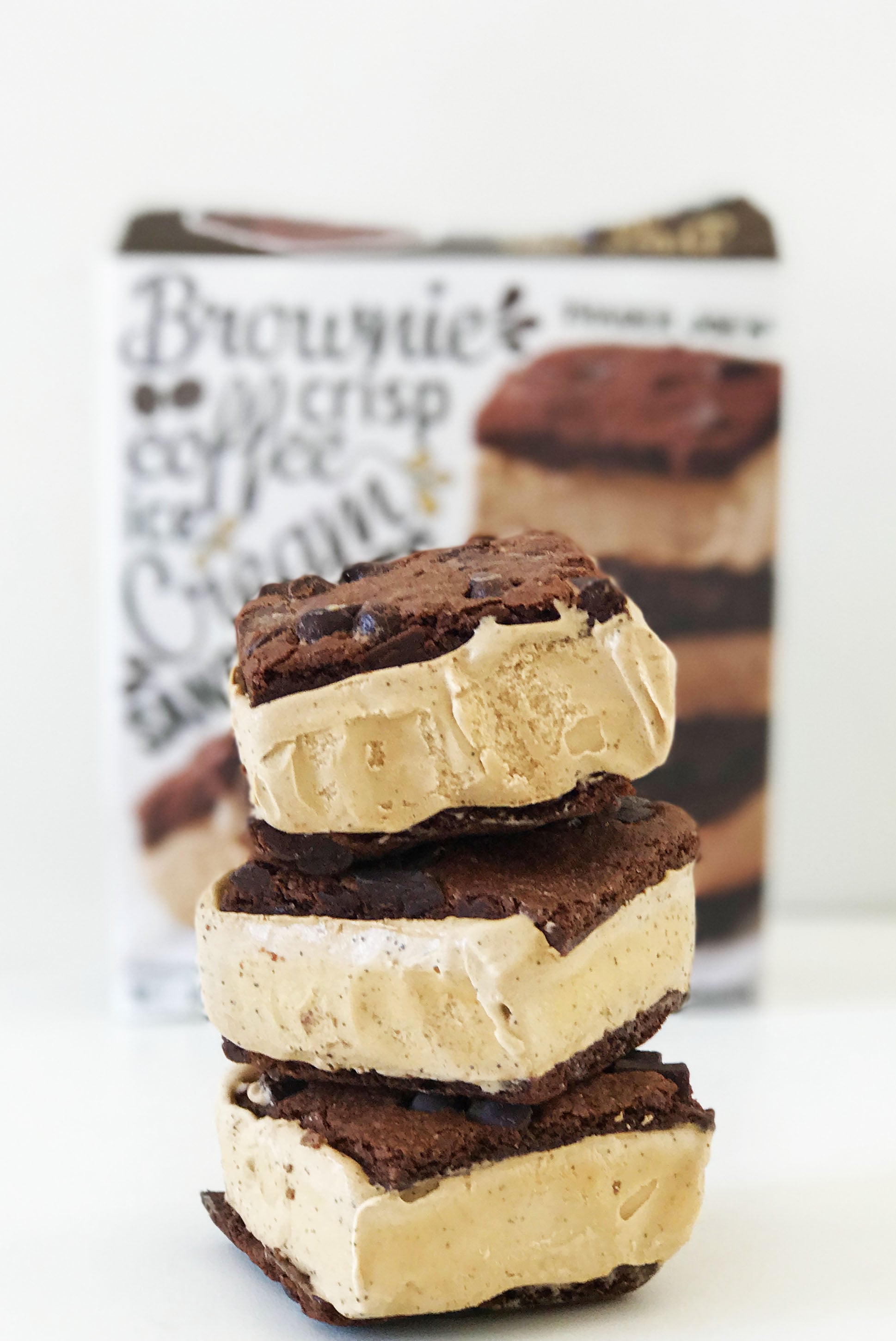 People who live in New York are lucky enough to have Dominique Ansel's cold brew soft serve for their coffee-meets-ice-cream fix this Summer. But the rest of us will have to run by Trader Joe's instead, which we're not complaining about one bit. When you spot this heaven-sent dessert the next time you're browsing Trader Joe's frozen section, do yourself (and your roommates) a favor and buy as many boxes as possible to stash in your freezer. Just don't blame me if they steal them all.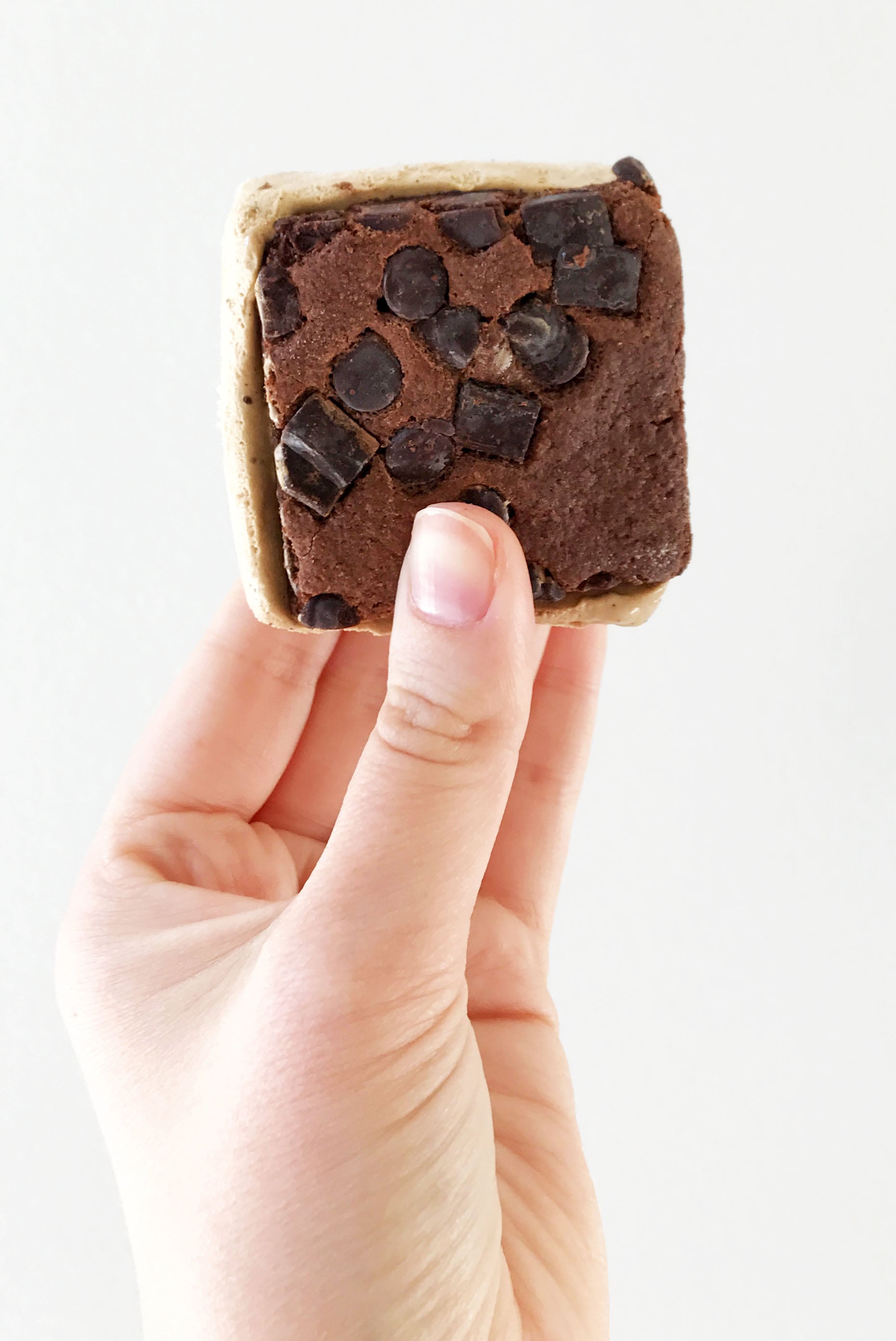 Image Source: POPSUGAR Photography / Erin Cullum